Coverage
Ensuring organisations have access to cutting-edge technology and reliable mobile coverage.
5G Support
Supporting organisations to procure and deploy 5G networks.
Engagement
Demonstrating the value and potential of 5G to organisations.
Innovation
Fostering innovation and supporting organisations to access investment.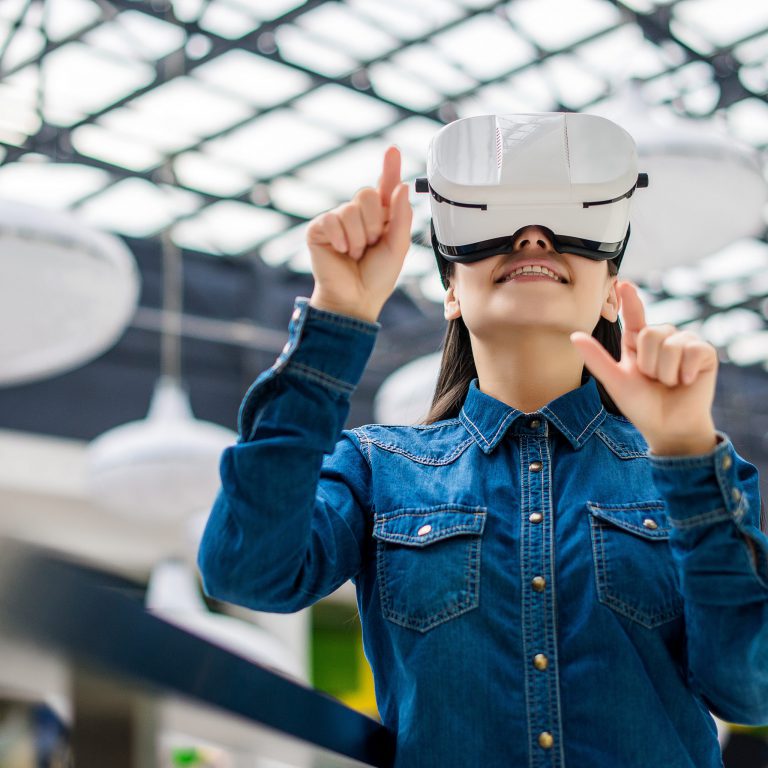 S5GConnect Programme
Created in September 2020, the S5GConnect programme was put in place to increasing awareness about 5G deployment and its resulting benefits to Scotland's Industry, through the rollout of 5G test beds in both urban and rural locations across Scotland. We offer access to cutting edge 5G private testbeds, providing an opportunity for the public and private sectors, start-ups, entrepreneurs and researchers to test new 5G enabled products services and solutions.
5G Innovation Services
We provide a range of free innovation services and resources from our experts to Scottish organisations including:
Access to our 5G mobile private network
Access to devices and equipment to enable 5G connectivity & testing
5G development workshops & digital infrastructure insight
5G integration & procurement Advice
Expert advice through your 5G journey
Awareness/ Business Services
Partner Matchmaking & Introductions
5G Education & Knowledge Sharing
5G Funding Advice
Private 5G Network Advice
Project and Use Case Scoping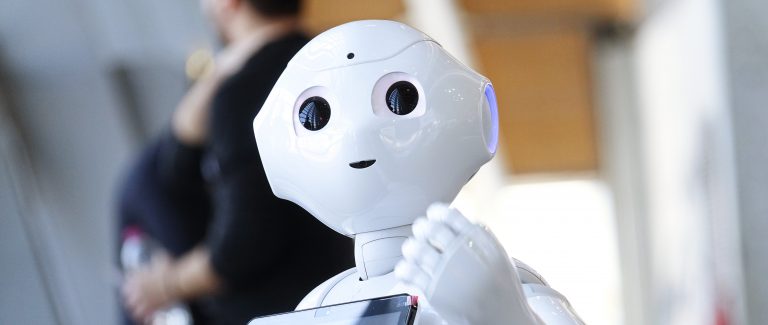 5G Projects
The S5GC funds a wide range of 5G projects which contribute to the acceleration of 5G in Scotland. We're working with a range of partners to boost connectivity, develop skills, provide insights and offer access to a demonstration and development environment.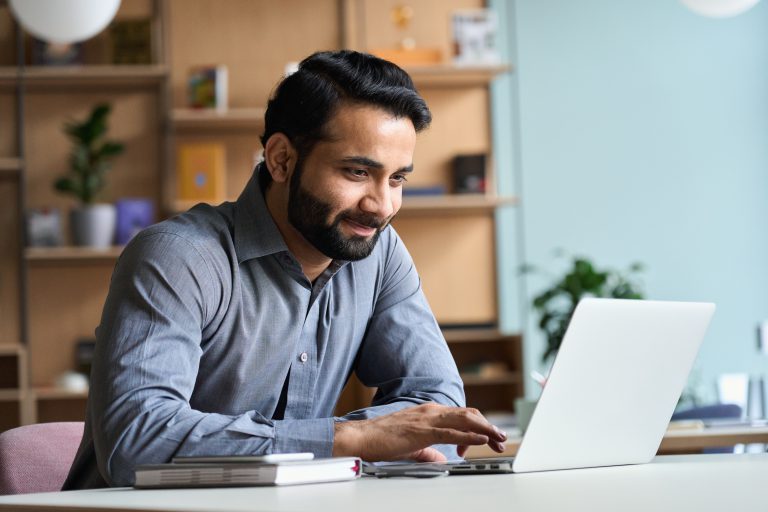 Brochure
Our online brochures provide you with the same information as the printed brochures, but is faster and much more environmentally friendly.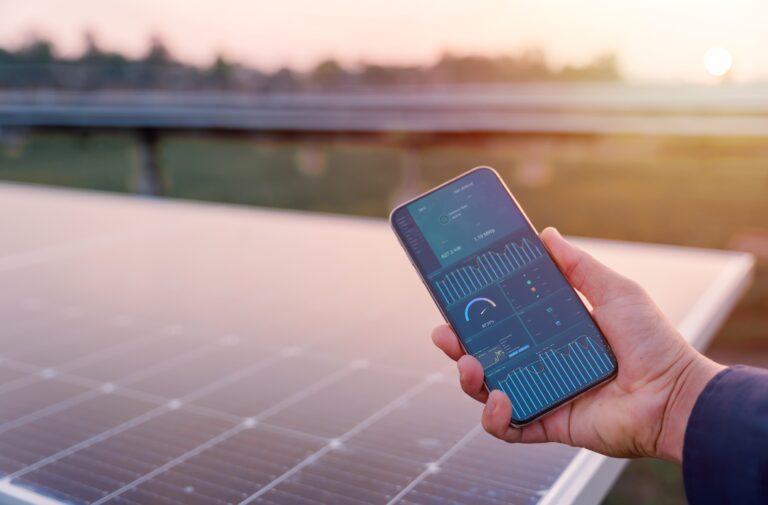 Spectrum Licence Guide
For guidance on how to apply for an Ofcom Spectrum Licence, check out our handbook here.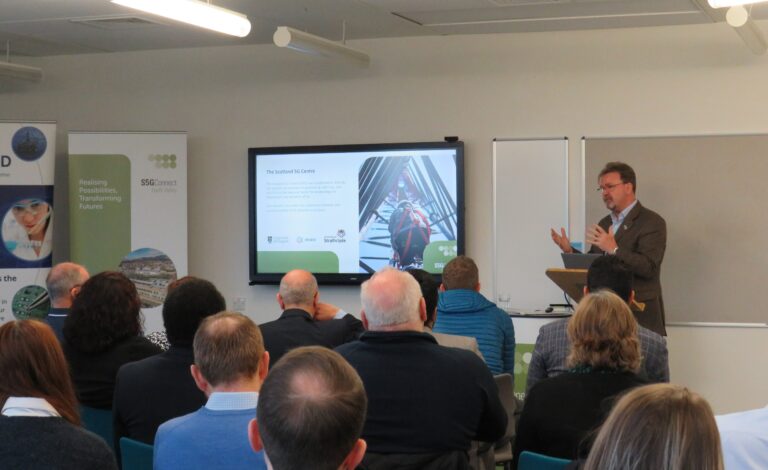 How 5G plays an Important Role in Reducing Carbon Emissions
Published: 26th January 2023
This week, The Scotland 5G Centre and CeeD co-hosted an event on How Data Connectivity Underpins Visible, Verifiable and Valuable Environmental Monitoring.
The event, which took place at S5GConnect Forth Valley, our hub based within Forth Valley College's Alloa Campus, brought together academics, businesses and local authorities to explore a collective approach to reducing carbon emissions.
With the rising cost of energy consumption and with carbon emissions fast becoming one of the world's most pressing challenges, it's important to re-evaluate energy usage and come up with a strategy to change our collective behaviours to save money and resources.
Building on CeeD's peripheral Wastemap® project with Topolytics to make business waste Visible, Verifiable and Valuable, turning data into actionable insights you can view in real-time, the event proposed how connectivity can play a key role in supporting businesses to achieve their individual goals and to work towards Scotland's ambitious climate targets for 2030 and 2050.
Tom Marchbanks, S5GConnect Forth Valley's Business Engagement Manager highlighted the opportunities within the region to lead on this step change with the Forth Valley area hosting over 4,000 businesses including Scotland's largest individual container port at Grangemouth which handles 9 million tonnes of cargo each year.
Referencing the opportunities especially within factories and large workplaces like distilleries, 5G and advanced connectivity can completely transform production lines, optimising and autotomising day-day tasks. For example, stock-taking in a factory can be an arduous process of lifting barrels and containers whereas with a private 5G network, this process can be safer and more efficient with drones scanning QR codes and collecting and logging precious data in real-time.
Rebecca Pankhurst, Manager of Scotland's International Environment Centre (SIEC), highlighted how these innovations can be applied to agriculture with Vertical Farming and controlled-environment agriculture, a technology-based approach towards food production, providing protection from the outdoor elements and maintaining optimal growing conditions throughout the development of the crops. SIEC aims to drive the creation of a net zero regional economy and stand as a global exemplar of leadership in responding to the climate emergency.
Tony Ianniello, Project Lead at CeeD, discussed 'imagineering' – the implementation of creative ideas in a practical form highlighting as an example the 1962 television show 'The Jetsons'.
The television show introduces the idea of a number of gadgets and devices which are in development or prevalent in today's society like smart watches, drones, walking escalators, video calls and flying cars.
Following the presentations, our partners at the University of Glasgow's Communication, Sensing and Imaging (CSI) team illustrated the importance of timely data in the decision-making process using their Persuasive Energy Conscious Network (PECN) dashboard.
In the live demonstration over the hub's private 5G network, the team showed how the PECN can be used to monitor occupancy of a building and energy consumption through 5G-enabled LoRa technology. LoRa tags placed on seats in the building show whether a seat is occupied with this data being recorded in real-time allowing companies to understand energy consumptions patterns. Also measured, is light levels determining whether artificial light is required or whether the natural lighting is enough.
Read more about the University of Glasgow's PECN here.
Find out more about The Scotland 5G Centre and our innovation hubs here: https://scotland5gcentre.org/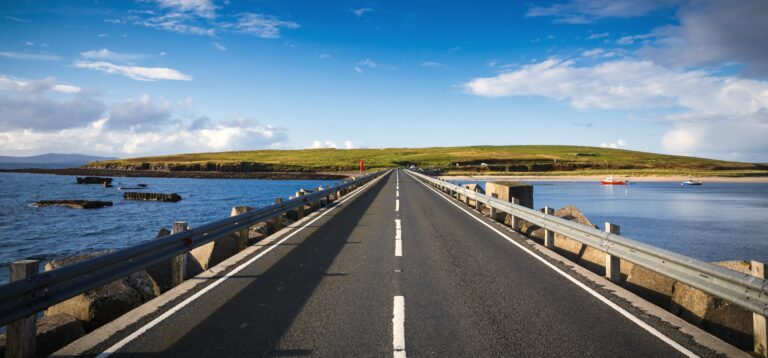 Real Opportunities for Businesses Across the 5G Spectrum
Published: 17th January 2023
First published in The Scotsman
On a recent car journey, I heard a news item about farmers choosing not to sow seeds as they can't guarantee workers will be available to harvest crops.  You reap what you sow and the consequences of this possible inaction in Scotland, when over 70% of its land area is under agricultural management, is a concern.
On the same day I visited one of The Scotland 5G Centre's five innovation hubs in Dundee for an open day to showcase the potential of 5G to local industry representatives, government agencies, SMEs and entrepreneurs. I learnt that the agricultural sector not only needed support to work the land, but also that technology could be a game-changer to automate vital stages, such as weeding, preparing the soil and harvesting.
Exchanging large amounts of data, real time in a secure manner isn't a unique challenge to agriculture. Many business opportunities are emerging, where private 5G networks can be deployed as a site-wide communications platform to enable new, innovative ways of working.  5G allows organisations to apply for their own slice of spectrum, meaning there's no interference issues from other users and it's more secure by design.  So, if Scotland wants a slice of this action, we're going to have to get good at deploying 5G networks.
Understanding its importance, The Scotland 5G Centre was created to help organisations adopt this technology and the recently launched 5G Connect Hubs are a key component of helping with this engagement at a regional level, delivering local economic impact. Moreover, the investment in the 5G test beds at each location make it risk-free for companies to trial their solutions prior to purchase.
Healthcare is a particularly exciting area, where private 5G can make a real difference. Not only will it present the opportunity for devices in a hospital to communicate away from a crowded Wifi network, it offers improved security for the transfer of patient data and becomes a platform on which to further innovate and drive operational efficiencies.
Elsewhere in Healthcare, the innovative Project CAELUS (Care & Equity – Healthcare Logistics UAS Scotland) is looking to trial the UK's first national distribution network to use drones to transport essential medicines, blood, organs and other medical supplies throughout Scotland. These remote operated aircraft require high bandwidth, real time communications for the take-off and landing phases and 5G is the only technology to meet these needs.
Advanced digital technology also supports the Scottish Government's ambition for the renewables sector outlined in its recently published 'Energy Strategy and Just Transition Plan.'  A site-wide 5G network in place for an offshore wind farm can support high quality camera images to transmit information about corrosion and potential defects prior to failure, improving up-time and energy generation. The same 5G network is able to gather operational metrics from each of the turbines. Augmented reality headsets can be worn by maintenance engineers conducting repairs with specialist support delivered remotely from on-shore based colleagues. This minimises the number of staff working in a hazardous environment and reduces the requirement for repeat visits when enhanced skills or knowledge are required.
It's easy to see that with the right wireless network in place, the potential for future innovation is huge.  I believe advanced digital technology such as 5G, with the support of our transformative hubs and the leadership of The Scotland 5G Centre, will enable key sectors to work smarter, be more competitive, and ultimately boost the economy. 5G is a platform on which further innovation will be born – starting with new healthy green shoots in our countryside.
Mark Hanson, Vice Chair, The Scotland 5G Centre
S5GConnect Dundee Open Day
Published: 8th December 2022
This week, The Scotland 5G Centre hosted an Open Day at S5GConnect Dundee, based at Abertay cyberQuarter.
Speaking at the event, Kirsty Scott, Business Engagement Manager for S5GConnect Dundee; Mark Flynn, Convener of Dundee City Council's City Development Committee; Professor Gregor White, Dean of Abertay University's School of Design and Informatics and Brad McGuire, Director of Programme Innovation at AWTG highlighted how 5G can enable digital transformation in the Tay Cities Region, transform how we do business and support organisations to futureproof their workplace.
Mark Flynn also announced The Tay 5G Challenge Fund, open from the 7th December until 31st January to companies across the UK who can demonstrate impactful projects for products, services or solutions which use 5G. Find out more here or get in touch with our partners at Urban Foresight: tay5G@urbanforesight.org
Following the presentations, attendees then participated in 5G-enabled demonstrations from our partners at the University of Glasgow's Communications, Sensing and Imaging Group.
Showcasing the capabilities of the Internet of Things, the University of Glasgow's Persuasive Energy Conscious Network (PECN) demonstration monitors energy usage, encouraging smarter ways of working. With the increase in energy pricing this supports organisations to assess energy usage and work towards reducing company costs and combatting climate change. 5G allows the integration of previously unconnected devices to new, smart grids for accurate real-time monitoring and rigorous forecasting of future energy needs.
Demonstrating the benefits of Mixed, Extended Reality technology (XR), the University of Glasgow also showcased how XR can support a wide range of sectors including Fintech, Smart Public Services, Education, Life Sciences and Creative Industries to reduce costs and training times, providing more immersive and engaging content to their employees. 5G enabled visualization technologies also carry great potential for urban design and public participation – by realistically blending 3D architectural sketches and designs with the physical environment, creating a more intuitive space for planners, architects, residents, and other stakeholders to re-imagine how future environments can be achieved.
Find out more and get in touch with Kirsty here.
View the presentations from the event here.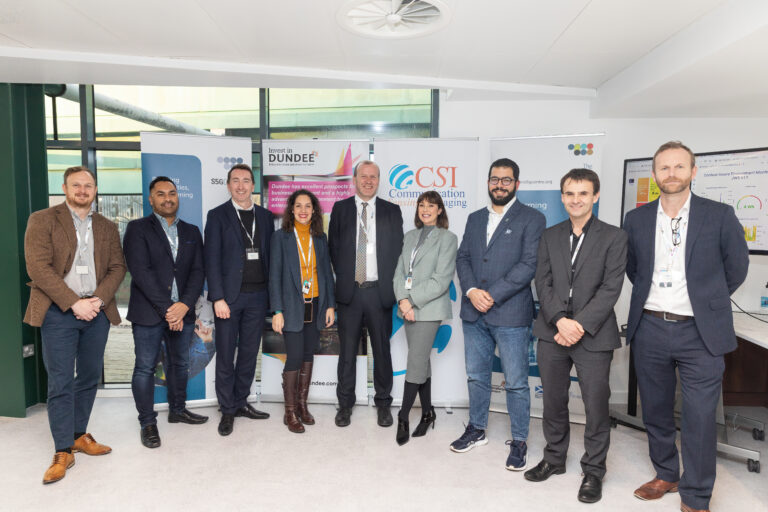 S5GConnect Dundee unveils the power of 5G at Abertay cyberQuarter
Published: 7th December 2022
The Scotland 5G Centre celebrated an Open Day at S5GConnect Dundee alongside Abertay University and Dundee City Council.
The Scotland 5G Centre's Dundee hub, based at Abertay cyberQuarter hosted an Open Day, showcasing the potential of 5G and how it's revolutionising how we do business, including increasing productivity, reducing downtime and supporting organisations to improve workplace efficiency, security and reliability, through providing accurate real-time data and monitoring.
S5GConnect Dundee, serving Dundee, Perth & Kinross, Angus and Fife, is working with Abertay University and Dundee City Council, to drive growth and increase opportunities for employment and investment in the city and the wider Tay Cities region. The hub also supports research and development on enabling technologies for applications where 5G plays a key role.
At the Open Day, organisations, local authorities and members of the community heard from Kirsty Scott, Business Engagement Manager for S5GConnect Dundee on how the hub can enable digital transformation, providing access to the hub's dedicated 5G Mobile Private Network, and a range of free services including bespoke advice and access to emerging 5G applications.
Mark Flynn, Convener of Dundee City Council's City Development Committee outlined the area's digital vision, including the development of an outdoor testbed at Dundee Central Waterfront, supported by Scottish Government and Scottish Futures Trust through the Dundee Central Waterfront Growth Accelerator and the £2 million Tay Cities Deal backed Tay5G project, which will deliver use case trials and a Challenge Fund to support use case trials delivery.
Professor Gregor White, Dean of Abertay University's School of Design and Informatics examined how the Abertay cyberQuarter initiative can help solve global cybersecurity challenges; and Brad McGuire, Director of Programme Innovation at AWTG spoke about the installation of the 5G testbed and how this will contribute to 5G infrastructure in the region.
Attendees were also invited to participate in live, 5G-enabled demonstrations from University of Glasgow's Communications, Sensing and Imaging Group. Already showing an impressive £29M return of investment on the Scotland 5G Centre's initial investment of £1.6M, the University of Glasgow's projects offer sustainable smart solutions, paving the way for the development urban innovation districts in the future.
Some of the capabilities of this 5G technology include:
Monitoring energy usage and encouraging smarter ways of working by integrating devices to smart grids for real-time monitoring and forecasting of future energy needs
Supporting a wide range of sectors to reduce costs and training times by providing more immersive and engaging content to employees.
Creating fully immersive solutions to remove the barrier to physical participation in culture, heritage and tourism attractions for domestic and international audiences to drive significant economic and social value
Following the Open Day, the hub also hosted an interactive experience for local companies to visit the Abertay cyberQuarter, engage with the demonstrations and meet the team.
Kirsty Scott, Business Engagement Manager, S5GConnect Dundee said: "We are excited to have a hub here in Dundee in the middle of the Tay Cities Regions and we look forward to supporting local companies with a knowledge hub where companies can test, design and prototype leading edge goods and services for the rapidly emerging industrial 5G era.
"The Dundee based Hub is here to enable businesses to reap the benefits from this Fifth Generation technology, and help individual organisations run trials on the test bed and understand the benefits in addition to receiving roadmap technical support on their digital journey.
"We want to help companies not only understand the advantage that next generation connectivity solutions can provide but help to be more efficient, more resilient and more competitive in key sectors."
Mark Flynn, Convener of Dundee City Council's City Development Committee said: "The S5GConnect Dundee Hub marks another significant milestone in Dundee's identity as a cluster for digital innovation.
"Not only has the open day provided an opportunity for businesses and organisations to find out about the Hub and what it is all about, it showcases the ways in which they can capitalise on the 5G testbed and the Tay5G Project and innovate with 5G."
Professor Gregor White, Dean of Abertay University's School of Design and Informatics said: "We are pleased to welcome the S5GConnect Hub to Abertay cyberQuarter as we continue to build on the diverse range of tech-focused companies and organisations becoming involved in our new site. The rollout of 5G in Dundee opens the door to numerous opportunities and the potential for significant growth, so we are delighted to be working with key 5G partners to advance the city's progress in this space."
Photo Credit: Chris Scott Photography Dundee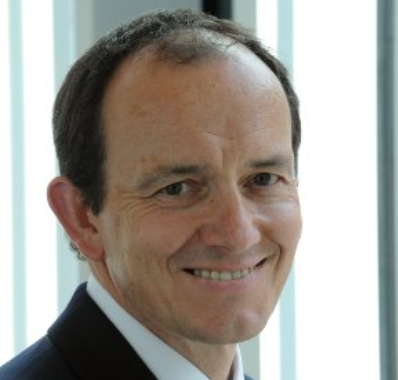 The Scotland 5G Centre announces new CEO to lead it into next phase
Published: 3rd November 2022
The Scotland 5G Centre, the national centre for accelerating the adoption of 5G connectivity in Scotland, has appointed Derek Waddell as interim Chief Executive Officer (CEO), replacing Paul Coffey.
Waddell has extensive expertise of carrying out interim roles and in helping innovation centres make a step change in their growth journey.  His recent interim positions include Director of Technology Transfer at University College Cork; Head of Commercialisation, Enterprise and Investment at the University of Strathclyde; and as the Director of Converge. He has also previously been CEO of Edinburgh Research and Innovation.
The Scotland 5G Centre has made vast progress since its inception three years ago. It has moved from predominantly a research and development role, having funded three ground-breaking projects which have delivered an economic return in excess of £30m, created high-quality new jobs, a spin-out company and a toolkit to support increased digital adoption.
During these three years, the Centre has established the S5GConnect Programme with five urban and rural S5GConnect hubs now deployed across Scotland and two more to be announced soon. Now, the Centre is making its next step to target support for Scotland's industry, public sector, and communities to enable them to harness the power of digital transformation. These innovation hubs are the local focal points that will give Scottish organisations access to cutting edge 5G mobile private networks, providing an opportunity to test new 5G enabled products, services, and solutions.  This in turn may lead to improved productivity, cost savings, better routes to market, better community connectivity and help to level up the digital divide.
Julie Snell, Chair of The Scotland 5G Centre said:
"The Scotland 5G Centre team has made great progress in raising the awareness for the need to deploy 5G technology with some impressive outcomes so far.  It's a very exciting time for the Centre as we move toward a much wider delivery phase and I'm delighted to have Derek's expertise onboard to ensure we take the Centre into a new stage – delivering significant economic, social and skills development value through our 5GConnect hubs and testbeds."
Derek Waddell, interim CEO at The Scotland 5G Centre added:
"It's a privilege to take on the role as Interim CEO and lead the Centre in this next stage of the journey, supporting organisations to realise the huge economic and societal potential that the deployment and adoption of 5G brings. Sectors like agriculture, healthcare, manufacturing, or logistics are now seeing what a game changer 5G is and the Centre will be there to make sure there is no-one left behind in this digital transformation era."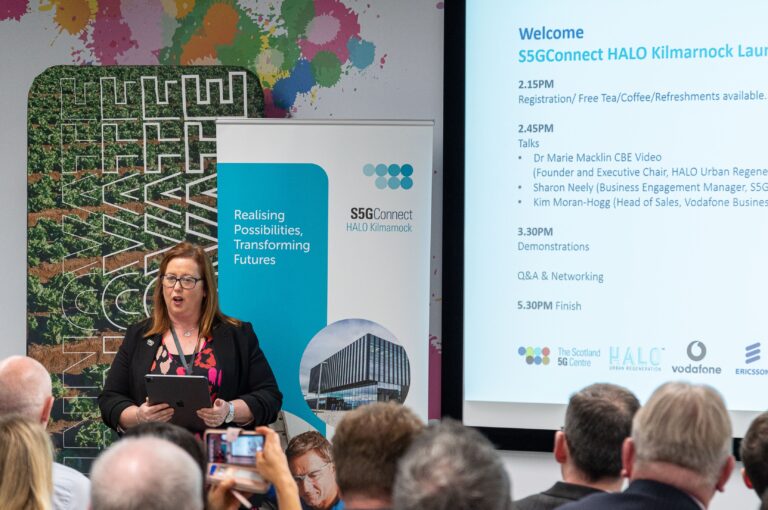 The Scotland 5G Centre officially launches its 5G Innovation Hub in Ayrshire
Published: 28th October 2022
The Scotland 5G Centre celebrated the launch of its S5GConnect Innovation Hub at HALO Kilmarnock, in the HALO Enterprise and Innovation Centre following the installation of a dedicated 5G Mobile Private Network, deployed by Vodafone in eight weeks.
The Scotland 5G Centre, in partnership with Vodafone and HALO, will support local organisations to realise the benefits of digital transformation.  Local companies have free access to the hub's dedicated 5G Mobile Private Network to explore and adopt new digitally enabled opportunities with benefits such as increased productivity, decreased downtimes, enhanced customer experience, unparalleled digital security and reductions in cost and carbon footprint.
At the launch, businesses, local authorities and members of the Ayrshire community heard how the Centre, through its National Suite of Innovation Hubs across Scotland, is working with the private and public sectors to enable step changes in business through the application of 5G. Attendees also participated in a series of 5G-enabled demonstrations.
The University of Glasgow (one of Centre's founding partners), highlighted how organisations can remotely monitor room capacity and desk occupancy, which, when combined with artificial intelligence, can be used to gather data on peak times of occupancy in order to save energy and reduce their carbon emission.
Vodafone demonstrated their Mixed Reality solution combining the real and virtual world. Mixed Reality (MR) is the merging of the worlds, allowing the user to see the physical world alongside digital overlays. These could come in the form of instructions, videos or 3D computer generated objects. The technology will be used in training to improve the learning of complex processes and the speed of completing repetitive tasks, as well as for specialists to provide remote support to on-site engineers.
Digital Barriers, a local security company showcased the combined power of 5G and AI in an object classification and facial recognition demonstration. The combined technology has many potential applications in the manufacturing and security sectors.
Following the launch event, the HALO Kilmarnock 5G Innovation hub hosted an interactive open day which allowed local businesses to meet the team and engage with the demonstrations, which were run hourly.
The S5GConnect HALO Kilmarnock hub is situated at the heart of Kilmarnock town centre, supporting the growth and resilience of the Ayrshire economy. The installation of 5G in facilities such as this are critical to ensure the benefits of digital technology are made available to all communities and businesses across the UK.
Sharon Neely, Business Engagement Manager for S5GConnect HALO Kilmarnock said: "I'm delighted to launch the S5GConnect HALO Kilmarnock Innovation hub with support from our partners at Vodafone and HALO. The Innovation hub provides knowledge, expertise and space for businesses to prototype, design and trial goods and services over a private 5G network.
"We look forward to supporting local companies and local public sector bodies, to help them to unlock the benefits of 5G enabled technology and how it allows them to achieve a step change in their business."
Kim Moran-Hogg, Head of Scotland & Northern Ireland, Vodafone Business, said: "Vodafone are delighted to partner once again with The Scotland 5G Centre for the launch of the 2nd 5G Hub, in HALO Kilmarnock. This testbed will make sure Scottish businesses and public bodies have access to next-generation technologies, powered by state-of-the-art private networks.
"It's vital that leading-edge technologies are available to drive opportunity for both businesses and citizens and 5G is critical to deliver these opportunities, ensuring the benefits of digital reach every community across the UK. This centre of excellence in Kilmarnock can be a showcase for Scotland and the whole of the UK."
Dr Marie Macklin C.B.E, Founder and Executive Chair, The HALO Urban Regeneration Company said: "It's an incredibly exciting time at the HALO and the opening of the S5GConnect HALO Kilmarnock hub highlights our commitment to enhancing both the local and national approach to digital and cyber.
"The HALO is setting the standard for low carbon energy sites across the UK offering a state-of-the-art environment for entrepreneurs specialising in green growth by building a sustainable community powered by renewable energy."
The presentation shown during the event can be viewed here.