Coverage
Ensuring organisations have access to cutting-edge technology and reliable mobile coverage.
5G Support
Supporting organisations to procure and deploy 5G networks.
Engagement
Demonstrating the value and potential of 5G to organisations.
Innovation
Fostering innovation and supporting organisations to access investment.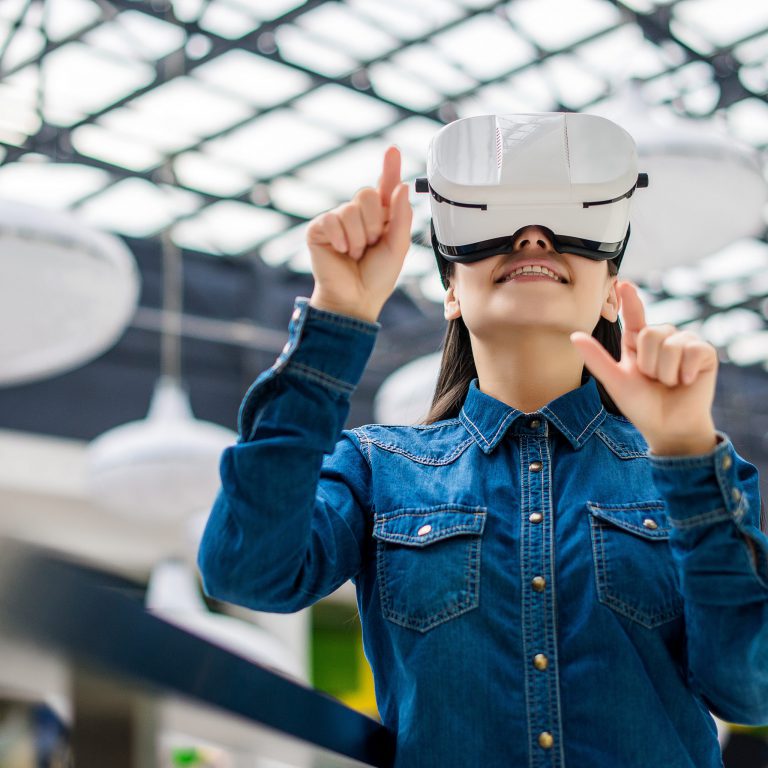 Our Innovation Hubs
We offer access to cutting edge 5G mobile private networks, exclusively here in Scotland. Our hubs are located nationwide, providing an opportunity for public and private sectors, start-ups, entrepreneurs and academic researchers to test new 5G enabled products, services and solutions. This is a unique opportunity for businesses to work with leading industry experts and explore how a 5G network could support your digital transformation journey.
Support
Take advantage of our impartial and expert advice – tailored to your business needs.
Access workshops and live demonstrations
Find out more about how 5G can transform your business
Innovate
Work with us to develop 5G solutions to grow your business
Work with our experts to look at solutions that will meet your needs, challenges and opportunities
Test these solutions using our state-of-the-art private 5G testbed
Get access to the latest industry applications including sensing technology and robotics
Collaborate
Work with us to put your ideas into practice
We can connect your to our extensive network of industry partners to deploy your 5G solution
Get advice from us on the range of funding opportunities available to support your digital transformation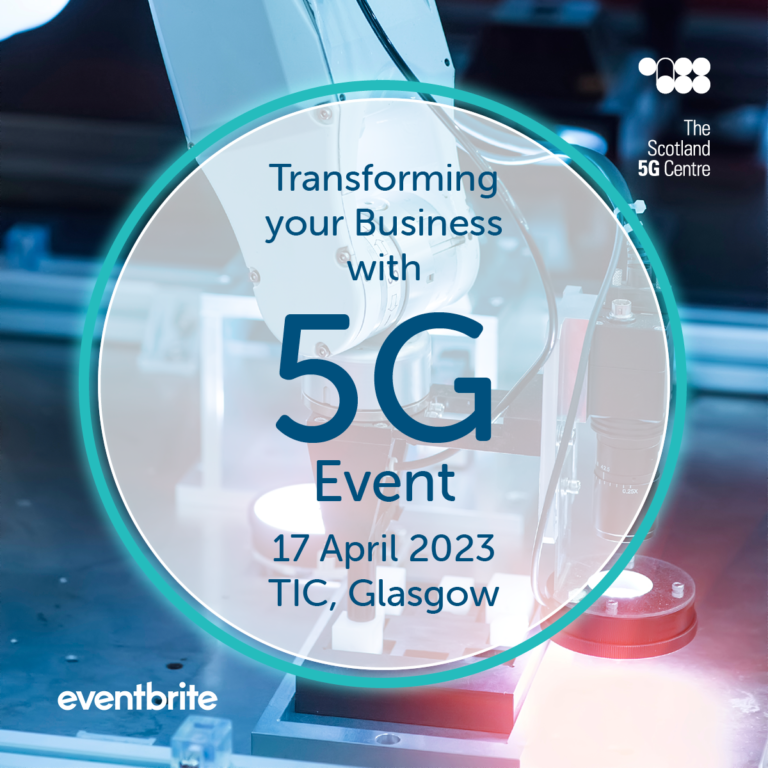 Event: Transforming Your Business With 5G
On 17th April we hosted our first national 5G showcase event at the Technology & Innovation Centre in Glasgow. Find out more about our innovative use cases, that show how 5G is transforming everyday business operations, increasing efficiency and reducing costs. Read our event blog.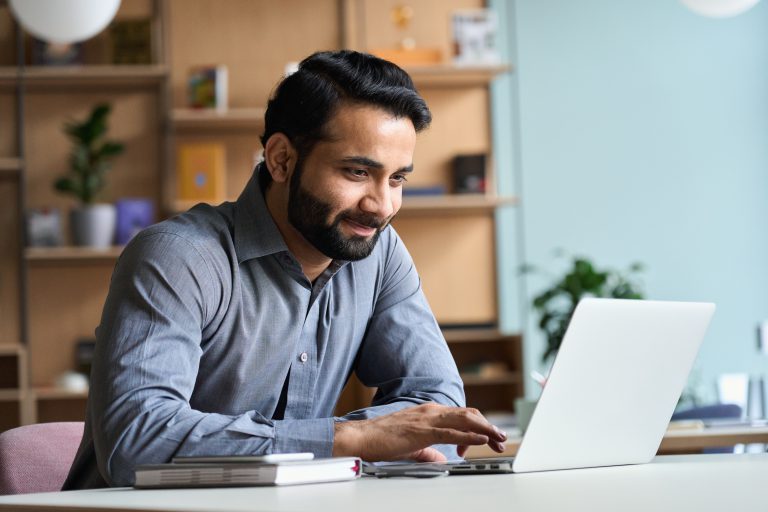 Brochure
Our online brochures provide you with the same information as the printed brochures, but is faster and much more environmentally friendly.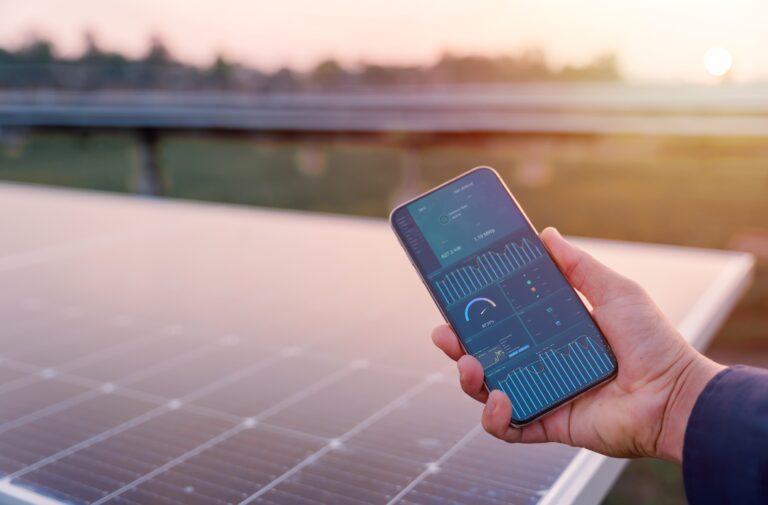 Spectrum Licence Guide
For guidance on how to apply for an Ofcom Spectrum Licence, check out our handbook here.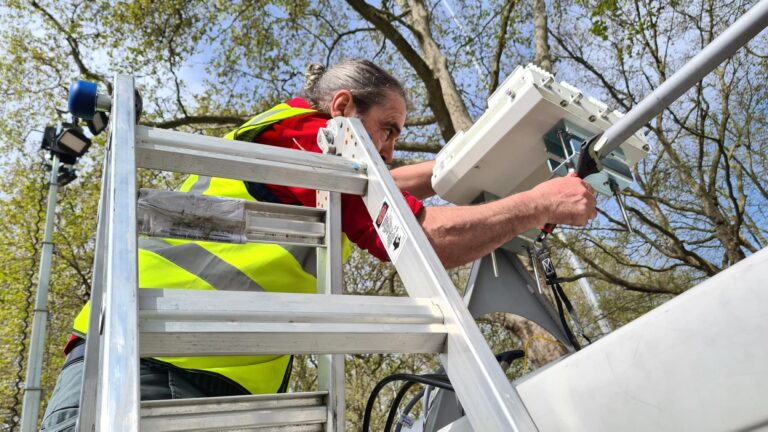 Loch Lomond to London and beyond: How Scottish 5G Innovation powered Coronation news broadcasting
Published: 24th May 2023
● University of Strathclyde spin-out company, Neutral Wireless, worked with BBC R&D and other key partners to deliver the world's largest temporary private 5G standalone network on The Mall in London, supporting international broadcasters
● Testing of the network took place in Loch Lomond, at The Scotland 5G Centre's Rural Testbed, funded by Scottish Government
● Activities support Government aspiration for Scotland to be a leading 5G digital nation
5G technology tested in Loch Lomond at the Scotland 5G Centre testbed was deployed with BBC R&D to support the live new broadcasting of His Majesty King Charles III's Coronation.
The University of Strathclyde software-defined radio (StrathSDR) team and spin-out company Neutral Wireless deployed the largest temporary private 5G standalone network of its type at the King's Coronation. This network was used by 20 leading broadcasters, including BBC, CBS, Sky and CNN. The company set up eight 5G cells along The Mall, providing reliable and uncontested coverage from Buckingham Palace to Admiralty Arch. This network delivered 1 Gbps of wireless connectivity, carrying high definition (HD) video from wireless cameras to production facilities around the world.
Early design and testing of this network took place at The Scotland 5G Centre's Rural Testbed at Ross Priory in Loch Lomond, over 400 miles from London, in a collaboration involving key partners from the broadcast and media production industry. The Scotland 5G Centre, funded by the Scottish Government, is the national centre for accelerating the deployment and adoption of 5G connectivity in Scotland. Along with Loch Lomond, the centre has a number of Innovation Hubs and testbeds all over Scotland, supporting industry and public sectors with advanced connectivity solutions. The Scottish Government's aspiration is for Scotland to be at the forefront of the digital revolution and, ultimately, to establish the whole country as a leading 5G digital nation.
Scottish Government Innovation Minister Richard Lochhead said:
"The Scottish Government's investment via our Scotland 5G Centre has made it possible for the Neutral Wireless team to break a new world record by broadcasting such an historic occasion to millions of people around the world over a 5G network.
"This outstanding achievement demonstrates once again how 5G technology can help transform Scotland's economy by driving innovation and enhancing our global competitiveness."
To provide wireless HD cameras for live events, broadcasters may use point-to-point radio connections or use the public mobile networks with purpose-built multi-connection "cellular bonding" solutions. However, point-to-point links can be expensive, and using the public mobile networks can be challenging at large events, such as the Coronation or sports events, where large crowds can cause congestion and put a strain on network resources.
In addition, professional high-definition video requires high capacity networks with a high upload speed, whereas public networks are designed with a focus on serving data downloads to thousands of connected devices. The high quality private 5G network solved these issues, allowing camera operators to get close to the action and engage with the public without being inhibited by wires, whilst still streaming high-definition live footage. The network was also used to provide connectivity for live BBC radio contributions. 5G technology was previously used on a smaller scale to connect cameras for international news broadcast coverage of the late Queen Elizabeth II's final departure from Scotland, as part of the same know-how engineered and tested in Scotland on the Scotland 5G Centre rural testbed project
Ian Sharp, Head of Business Development at the Scotland 5G Centre, said:
"The Coronation filming shows the enormous scope of 5G technology, being trusted to facilitate the worldwide broadcast of a historical moment. While all eyes were on London, behind the scenes, Scottish innovation and testing in the S5GC rural testbed at Loch Lomond helped the broadcast of this important day to go smoothly. This achievement showcases the transformative potential of 5G, as well as the need for testbed facilities and innovation hubs to support industry with real world applications."
Prof. Bob Stewart, University of Strathclyde, added:
"This was an incredible 5G network to design, build and operate. Using shared spectrum, and our own 5G Network in a Box (NIB) standalone (SA) radio technology, we had control of every aspect of the network, from basestation to user devices, all controlled from our own network operations. Very exciting times for private 5G, which can be used to complement the public networks rather than compete with them. We have some exciting networks coming in 2024!"
Key partners for the private 5G network used at the Coronation include BBC R&D, StrathSDR, Sony, LiveU and Haivision.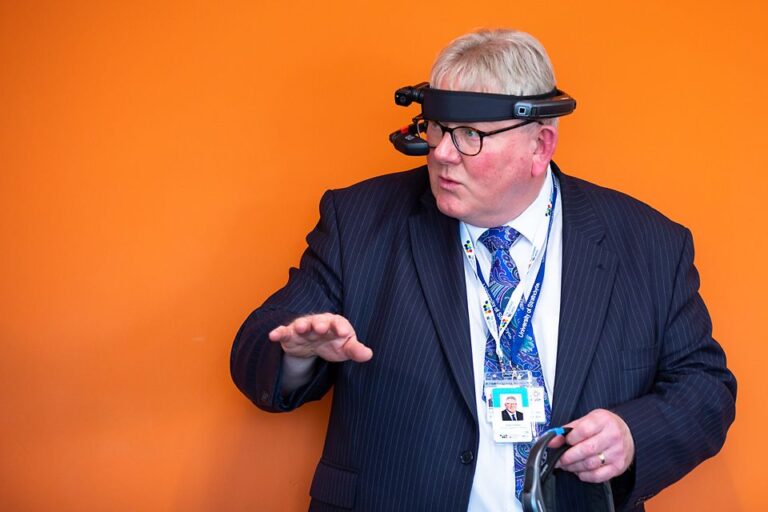 Celebrating Team Anniversaries At Our Hubs
Published: 17th May 2023
Today marks the 2-year work anniversary of our Business Engagement Managers based in Forth Valley and Dumfries.
Andy Todman, Business Engagement Manager for S5GConnect Dumfries, based on The Crichton Estate, and Tom Marchbanks, Business Engagement Manager for S5GConnect Forth Valley, based within Forth Valley College's Alloa Campus both started on 17th May 2021.
Since then, the hubs have hosted over 20 events both virtual and in-person; bringing together public, private and not for profit organisations, and businesses and academia based within the regions.
In Dumfries, Andy has welcomed a number of businesses and distinguished guests to the hub including Andrew Bailey, Governor of the Bank of England and Will Dowson, Bank of England's Agent for Scotland highlighting the role which 5G and other advanced technologies are playing in enhancing the impact rural communities like Dumfries and Galloway can have on the wider economy.
S5GConnect Dumfries also launched our inaugural innovation challenge, outlining three core challenges within the health and social care sector with the purpose of bringing 5G solutions into the supply chain or close to market realisation. As part of the challenge each of the three winning companies took part in a 15-week development programme; with access to the Private 5G testbed in Dumfries and one-to-one technical expertise to support technical development.
During COP26, in Dumfries, Andy, working with the University of Glasgow's Communication, Sensing and Imaging Team hosted a 5G-enabled video conference via the Private 5G networks at S5GConnect Dumfries and the University of Glasgow demonstrating the low latency capabilities of the network.
Over in Forth Valley, Tom has welcomed local businesses in to the hub to test their products and services over the Private 5G network. Most recently, Lightwater Sensors, a spin-out from the School of Physics & Astronomy at the University of St Andrews, specialising in developing portable, real-time optical chemical sensors for pesticides, pharmaceuticals, and explosives visited the hub to test their water quality detection sensors over the 5G network. Testing was successful meaning that the sensors can be left in situ at remote sites and checked remotely by the team. This reduces the need to travel and ensures that any pollution events are picked up as they happen, speeding up response and mitigation.
Environmental monitoring and reducing carbon emissions are key areas of focus at S5GConnect Forth Valley. With the rising cost of energy consumption fast becoming one of the world's most pressing challenges, it's important to re-evaluate energy usage and come up with a strategy to change our collective behaviours to save money and resources and at S5GConnect Forth Valley, Tom has connections with the organisations leading the way including Scotland's International Environment Centre (SIEC) and the Centre for Engineering Education and Development (CeeD).
Earlier this year, Tom hosted an event in partnership with CeeD on how 5G and data connectivity plays an important role in reducing carbon emissions during the manufacturing process highlighting the opportunities within the region and how 5G can transform industries, optimising and automising everyday tasks.
And it doesn't stop here! Our regional hub team are continuing to host events, invite businesses into our Private 5G testing environments and showcase how advanced communications can transform workplaces.
Find out more about our innovation hubs and what we offer here: https://scotland5gcentre.org/ourinnovationhubs/
Get in touch with the team here: https://scotland5gcentre.org/expression-of-interest/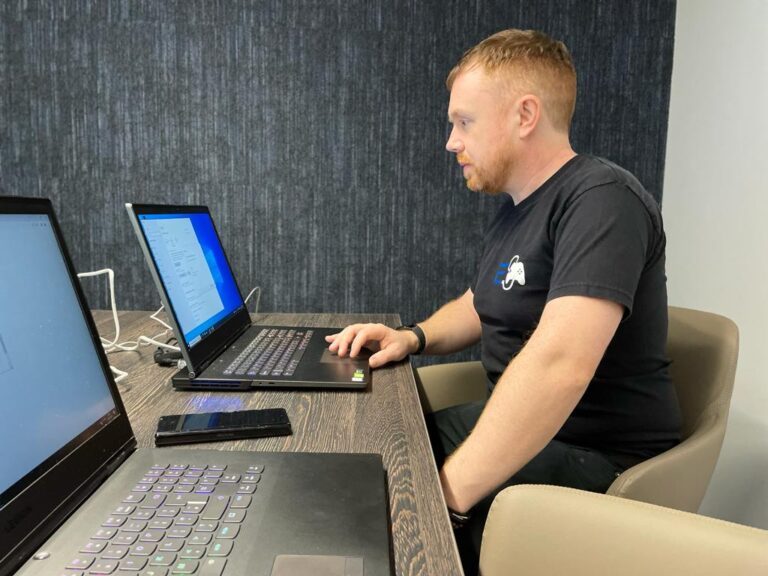 5G-enabled Testing at our Innovation Hubs – Esports Scotland
Published: 3rd May 2023
Esports Scotland are the first registered professional gaming organisation based in Scotland, aiming to support competitive gaming from the grassroots to the professional level through education, partnerships and community.
Esports is a catch-all term for any kind of professional competitive gaming, whether individual or team-based. Esports players will sound off against each other in games like CSGO, League of Legends and Rainbow Six: Siege for example, to find who out is the best in the world.
Now a multi-million-pound global industry, Esports have millions of fans all over the world who tune in to live streams with commentary or catch the highlights of matches.
We spoke to James Hood, Founder and CEO, Esports Scotland:
1. What are you testing at The Scotland 5G Centre (S5GC) hub?
During our visits to the S5GC innovation hub in Dundee, we have been testing low latency for esports. Using High end gaming laptops, we have been conducting a series of tests using standard wi-fi and then the same tests using the 5g network.
2. What are you hoping to achieve during testing?
We are hoping to bring the latency right down so that in the future we can use 5G networks as an option for our esports tournaments. 5G would support real-time gameplay enabling players to react quickly and make split second decisions; high-quality live streaming allowing audiences around the world to watch the action as it happens; and smart venue management including monitoring event logistics, traffic flow, crowd control and improving overall safety and efficiency.
3. Why are you using 5G to test your product/solution?
Because not every location we work in has the best set up for a hard wire network and as we continue to grow the esports industry in Scotland we feel 5G could enable us to bring esports to areas in Scotland that have slow internet – a 5G pop up network would be an ideal solution.
4. What's it like working at the S5GC hub?
Fantastic! Kirsty, Jack and their team have so helpful in every aspect of the testing phase and its certainly an R&D project we are excited to keep progressing with.
5. How is 5G transforming the gaming industry?
5G is currently transforming the gaming industry through mobile esports, low latency, cloud gaming, broadcasting and production. Integrating 5G technology into the industry creates a more engaging and interactive experience for both players and spectators, enabling them to fully participate in the event in real-time, regardless of their physical location.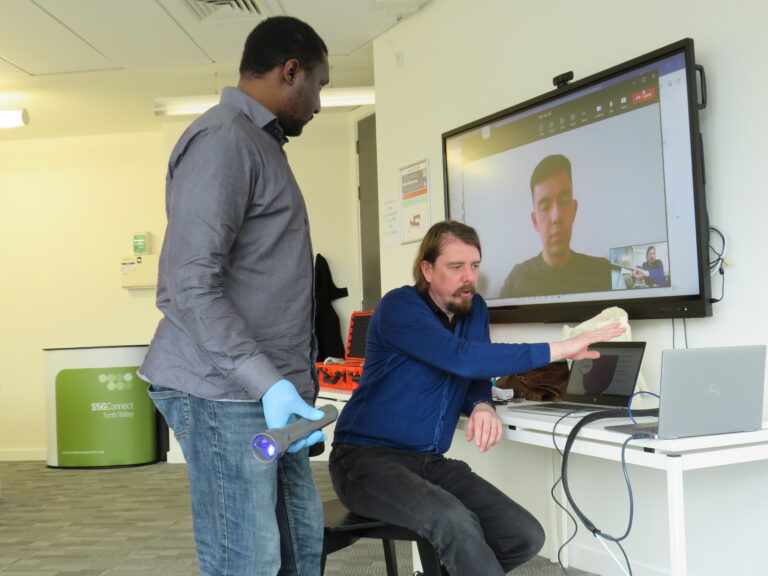 5G-enabled Testing at our Innovation Hubs – Lightwater Sensors
Published: 28th April 2023
Lightwater Sensors are a spin-out from the School of Physics & Astronomy at the University of St Andrews, specialising in developing portable, real-time optical chemical sensors for pesticides, pharmaceuticals, and explosives.
Currently funded by a Scottish Enterprise grant under the High Growth Spin Out programme, their hand-held devices are portable, lightweight, and transmit real-time data.
Lightwater Sensors has won the 2020 Converge Kickstart Challenge and the 2021 Scottish Wild Card EDGE awards.
We spoke to Founder Dr Ross Gillanders:
1. What are you testing at The Scotland 5G Centre (S5GC) hub?
Lightwater Sensors have developed portable real-time sensors for water quality detection. We have a robust hand-held unit with a replaceable chemical sensing thin film, and the unit can be used in a "point and shoot" manner for instant monitoring, or they can be hard-wired along a waterway for long-term continuous monitoring. The sensors were originally developed as explosives sensors for landmine and IED detection, which we still keep an interest in, though water quality is the focus.
2. What are you hoping to achieve during testing?
We hope to prove the data can be communicated in real time over long distances, so individual sensors can be accessed from anywhere in the world.
3. Why are you using 5G to test your product/solution?
A lot of water sites that require monitoring, like reservoirs or lochs and rivers, are quite remote and quality testing can be infrequent, requiring operatives to travel long distances. With 5G we can leave the sensors in-situ and, by logging in to a secure website from anywhere in the world, click on any sensor to see what's happening there and then. This means any pollution event gets picked up as it happens and stakeholders can be alerted, speeding up response and mitigation, and lowering clean-up costs and any danger to public health.
4. What's it like working at the S5GC hub?
The Lightwater Sensors team found the S5GC hub a welcoming place to test out our sensors, with the staff there all really helpful. We quickly managed to get our system on to the network, and we're looking forward to conducting more tests both at the S5GC and out in the field.
5. How do you see 5G transforming the aquaculture industry?
As a lot of sensors and analysers are required at many points in remote locations, with multiple, discrete sensors all on a 5G network, we can quickly assess the water health at any point in that network in real time, helping protect water for everyone.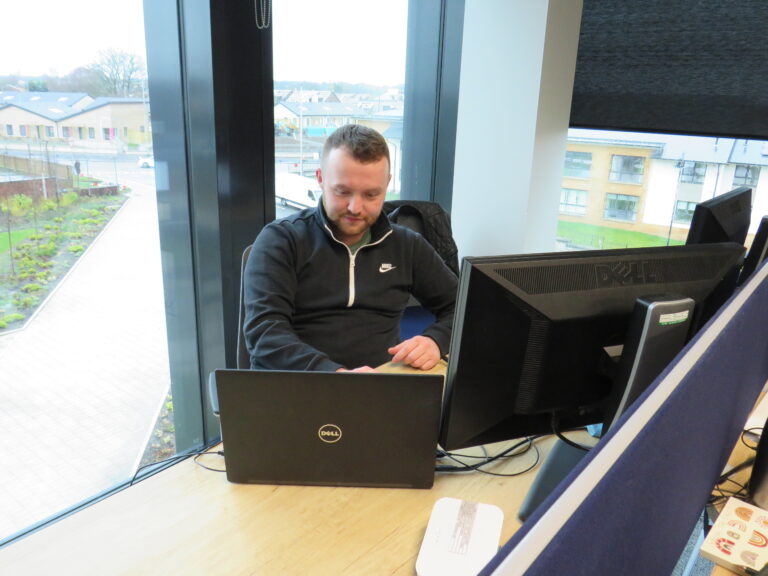 5G-enabled Testing at our Innovation Hubs – Cadence
Published: 25th April 2023
Cadence delivers an omni-channel solution with an integrated, structured, and consistent customer experience that enables clients to put customer satisfaction front and centre.
With over 40 years of leadership experience in the industry, Cadence are experts at onboarding new clients seamlessly and efficiently.
Based at the HALO Digital and Cyber Innovation Park in Kilmarnock, their mission is to be Scotland's premier boutique outsourcer, creating long term partnerships that deliver an exceptional customer experience.
Cadence have been testing the difference which Private 5G can make to user experiences compared to business as usual. Testing took place at S5GConnect HALO Kilmarnock, our Ayrshire innovation hub.
We spoke to Cadence Co-founders & Managing Partners Malcolm MacLennan and John Dougan:
1. What are you testing at The Scotland 5G Centre (S5GC) hub?
The objective of this Use Case test is to determine whether there is a difference in user experience when comparing BAU (Business as Usual) activity versus activity over a Private 5G network.
Cadence BPO's contact centre operatives use a multitude of platforms, to make calls via voice & video, manage customer data, record performance, and carry out standard online activities.
All applications and tools are web-based and therefore vulnerable to data connection outages and latency challenges.
Backup data connections cannot provide resilience beyond the exchange, nor can they provide an appropriate resolution to power outages.
Modern contact centre practices allow for battery powered laptops and battery powered cellular routers to bypass local power concerns, local connectivity issues and provide mobility.
Proving consistent and reliable connectivity alternatives is fundamental to customer confidence, business continuity and potential strategy decisions.
2. What did you achieve during testing?
During testing we measured the difference in User Experience when operating over a Private 5G cellular connection against regular fixed onsite data connection.
Disaster redirection / resilience is the ability to operate when standard environment changes occur. The test was successful – there was no noticeable difference in experience from those users using existing fixed wired business comms to the Private 5G network ensuring that customers wouldn't be impacted if the systems failed or lagged.
3. Why are you using 5G to test your product/solution?
Disaster recovery resilience has been available using traditional comms in the past 10 years, however their design in nature results generally in 100% increase in costs to duplicate existing infrastructure. Simple cellular delivery for a temporary backup solution could be developed at a fraction of the cost. Coupled with the security aspects of Private 5G this would meet and exceed our ISO 9001/27001 and Cyber Essentials accreditation criteria.
4. What's it like working at the S5GC hub?
The biggest advantage of working at the S5GC hub is that the Centre are well-connected so you get access to their wide range of innovation partners and a network of events that provide valuable insight into this leading-edge technology.
5. As the first tenants of HALO'S #rockme trading floor, what's best about working within a co -working area?
The HALO is a state of the art, low carbon, sustainable facility located in the centre of Kilmarnock. The HALO #RockMe Trading floor sponsored by Barclays Eagle Labs is an ideal place for Cadence to grow, develop, collaborate and gain access to the best support to drive our business within the new economy.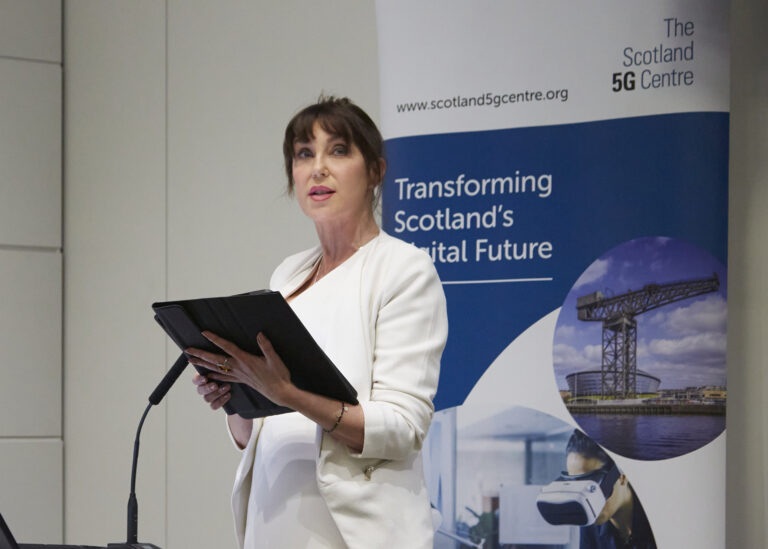 Transforming Your Business With 5G
Published: 19th April 2023
On 17th April, The Scotland 5G Centre held its largest in-person event to date – a national 5G conference in Glasgow's Innovation District.
Taking place at the Technology and Innovation Centre, our Transforming Your Business with 5G event was a huge success with SME's from across Scotland, global telecoms companies, local authorities and researchers in attendance.
5G technology offers more than just improved mobile phone connections. Companies of all sizes across the world are embracing 5G technology to take advantage of the benefits it enables.
With challenges across industries including rising energy costs, ageing technology, security concerns and supply chain disruptions, 5G can transform business operations and save time and money, providing real-time data and allowing staff to work remotely.
On the day, attendees heard from Kirsty Scott, Business Engagement Manager of The Centre's Dundee innovation hub on the support available to businesses and role the Scotland 5G Centre plays in accelerating the adoption of 5G in Scotland. The Scotland 5G Centre innovation hubs are located nationwide and offer free access to cutting-edge 5G test beds, providing impartial advice to organisations wishing to set up private 5G networks.
Following Kirsty's introduction, there were guest presentations from Vodafone, Ericsson and Ofcom.
Craig Pemberton, Senior Innovation Manager, Vodafone Business presented on 'Connecting the Unconnectable for Smarter Transport and Logistics' highlighting the increased pressure on ports to create efficiencies and how wireless technologies are changing the way they operate – increasing automation, eliminating operational delays and digitising the supply chain.
Richard Moore, Principal of Spectrum Policy at Ofcom presented on 'Radio Spectrum for 5G' showcasing the options available to businesses including Private 5G, Public 5G, LoRa, Wi-Fi and LTE technologies. Ofcom have made available 'Shared Access' spectrum suitable for local 5G network deployment meaning businesses can request low-cost licenses enabling localised access to spectrum.
Mike Barlow, Sales Director of Enterprise at Ericsson UK&I, presented 'But I Can Do That With WiFi, Can't I?' exploring the benefits of Private Mobile Networking and how it can be used to compliment other technologies. Mike presented where Wi-Fi can be used recommending its use for non-critical tasks like video calls and administrative tasks whereas Private 5G technology would be more beneficial for business critical and mission critical situations where the business or lives are at risk if the system doesn't perform as planned.
Following the presentations, The University of Glasgow presented a 5G-enabled teleoperation demonstration and how it can be applied to pharmaceutical manufacturing; and Ian Sharp, Head of Strategy and Delivery at The Centre chaired an innovation panel discussion exploring how innovation centres can support the creation of a new digital future.
Joining the panel were: Lynsey Brydson, Head of Digital Programmes at Built Environment Smarter Transformation; Dr Rachael Wakefield, Business Development Manager at Censis; and Darran Gardner, Business Development Executive at The Data Lab.
The panel discussed the potentials of new technologies, the importance of innovation and collaboration, solving the digital divide and the transition to a net zero economy.
Request a visit to one of our hubs for impartial advice: https://scotland5gcentre.org/expression-of-interest/
Read about the 5G demonstration here. 
View the slide deck here.
Find out more about our partner companies: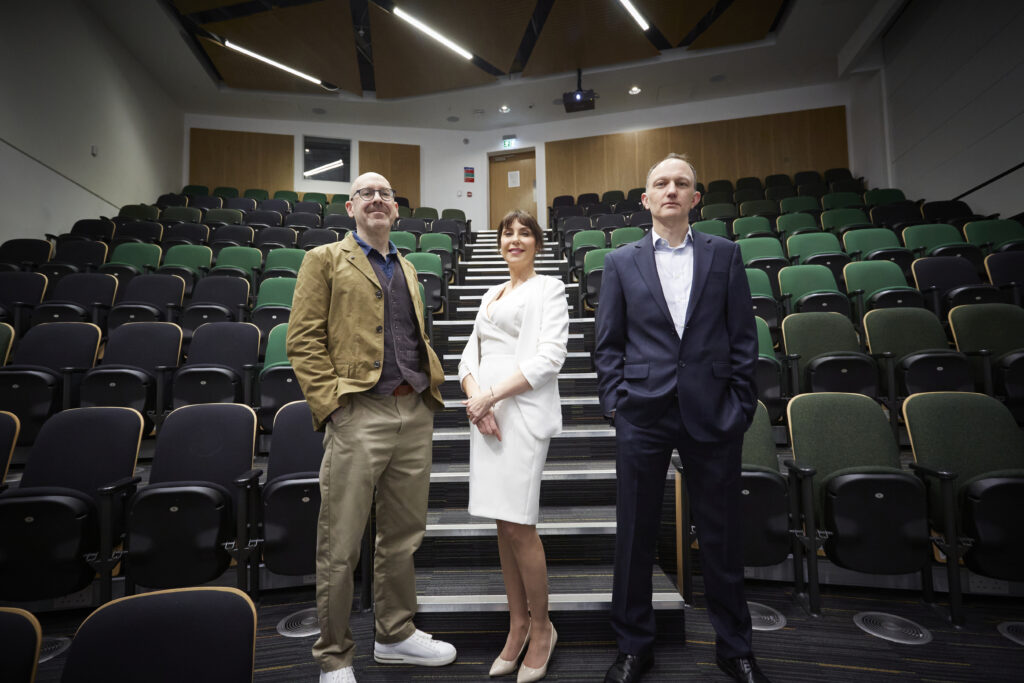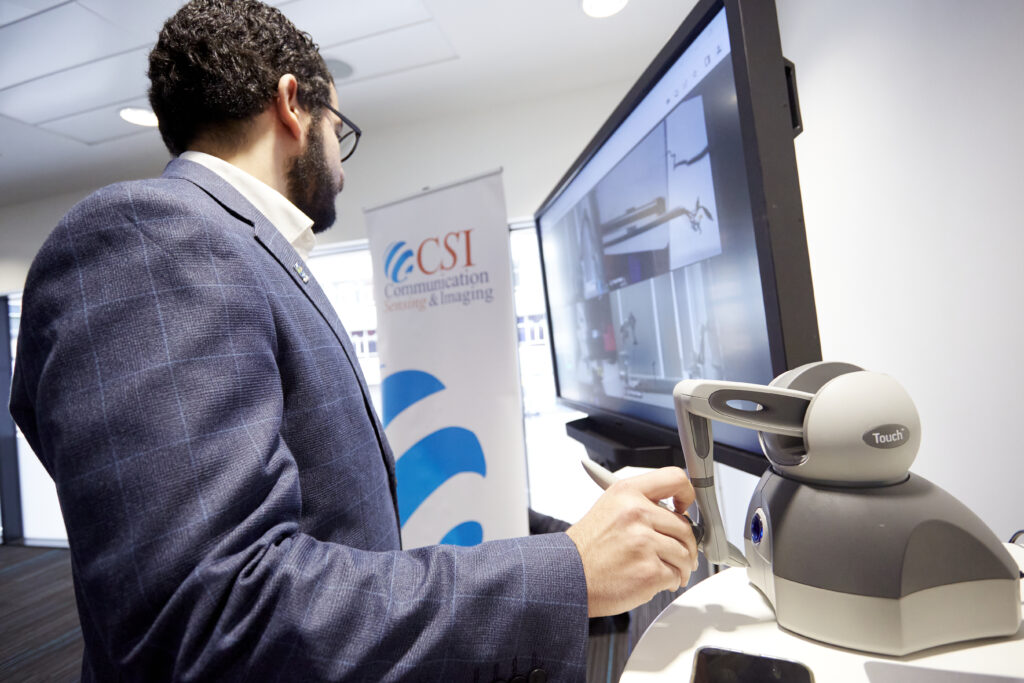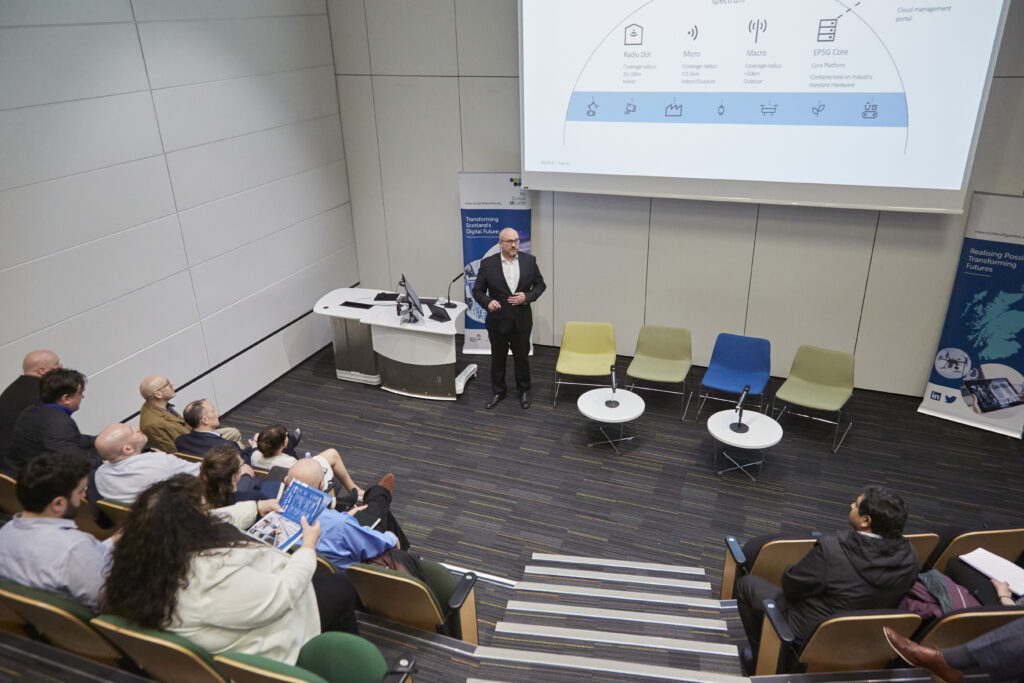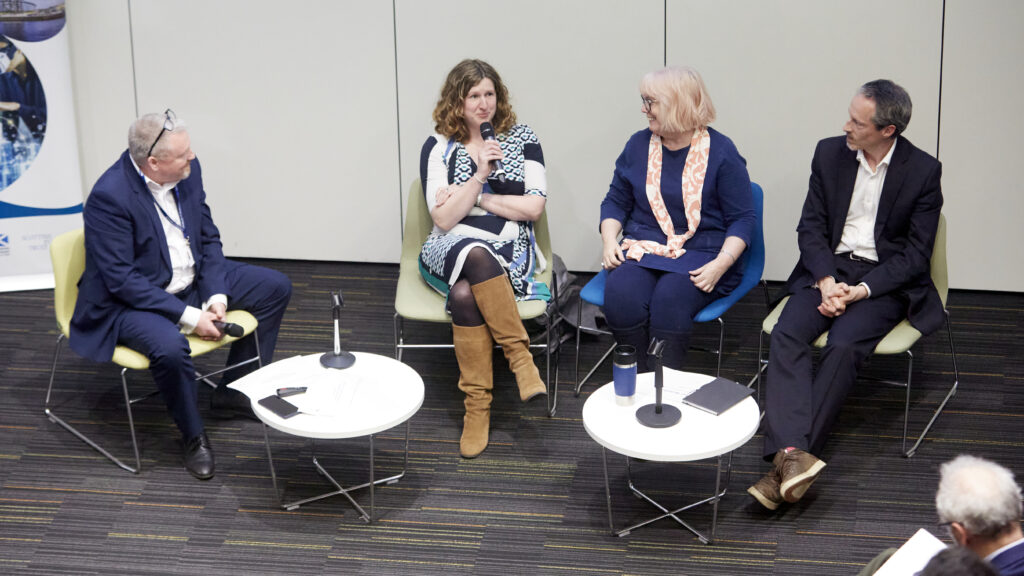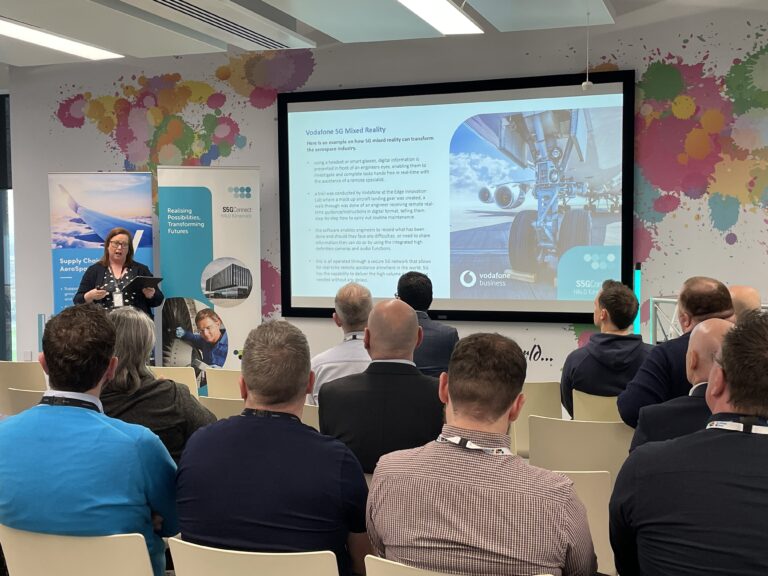 5G in Aerospace & Manufacturing
Published: 30th March 2023
This week, The Scotland 5G Centre in partnership with South Ayrshire Council hosted an event on the benefits of 5G for the aerospace industry.
Taking place at S5GConnect HALO Kilmarnock, our innovation hub based in Ayrshire, the event brought together more than 20 businesses and local authorities interested in learning more about 5G capabilities and possibilities.
In the aerospace industry, there are a number of challenges facing businesses such as the rising energy costs, ageing technologies, recruitment and retention of staff and a demand for more sustainable solutions. This is where 5G can transform the sector – improving business efficiency, increasing digital security and improving reliability.
Ayrshire is fast becoming one of the UK's leading centres of Aerospace and Space activity with an Aerospace Innovation Centre and Prestwick Spaceport located within South-West Scotland and a Mangata Space Engineering Hub set to open in 2024.
At the event, Sharon Neely, S5GConnect HALO Kilmarnock's Business Engagement Manager introduced The Scotland 5G Centre, 5G capabilities for the manufacturing industry and how we can support businesses to adopt advanced technologies.
With 54 projects currently on going, The Centre works with partners across the hub network helping businesses to develop their digital strategy and futureproof their operations, products and services.
Each hub provides free access to cutting edge 5G mobile private networks, allowing organisations to test new 5G enabled products, services, efficiency savings and innovative solutions.
Daniel Hood, Aerospace Procurement Specialist, at South Ayrshire Council highlighted the training and development opportunities available to businesses including the National Aerospace Technology Exploitation Programme, Scottish Enterprise support services and NMIS manufacturing support and upskilling services.
Other speakers at the event included Dr Marie Macklin, Founder of the HALO Urban Regeneration Company who welcomed businesses to the HALO #RockMe trading floor, the co-working space which hosts The Centre's Kilmarnock hub and Jonathan Errici, Eco-systems Manager at Barclays Eagle Labs who highlighted the Barclays' Funding Readiness Programme, available within the region for manufacturing companies.
Closing the event, Dr Ahmad Taha, Lecturer and Researcher at the Communication, Sensing, & Imaging (CSI) Group, University of Glasgow showcased a demo of how robotics can be introduced into the sector, allowing businesses to remotely operate machinery.
Find out more about The Scotland 5G Centre and our innovation hubs here: https://scotland5gcentre.org/ourinnovationhubs/
Get in touch with our team for tailored, impartial advice on how to future-proof your business: https://scotland5gcentre.org/expression-of-interest/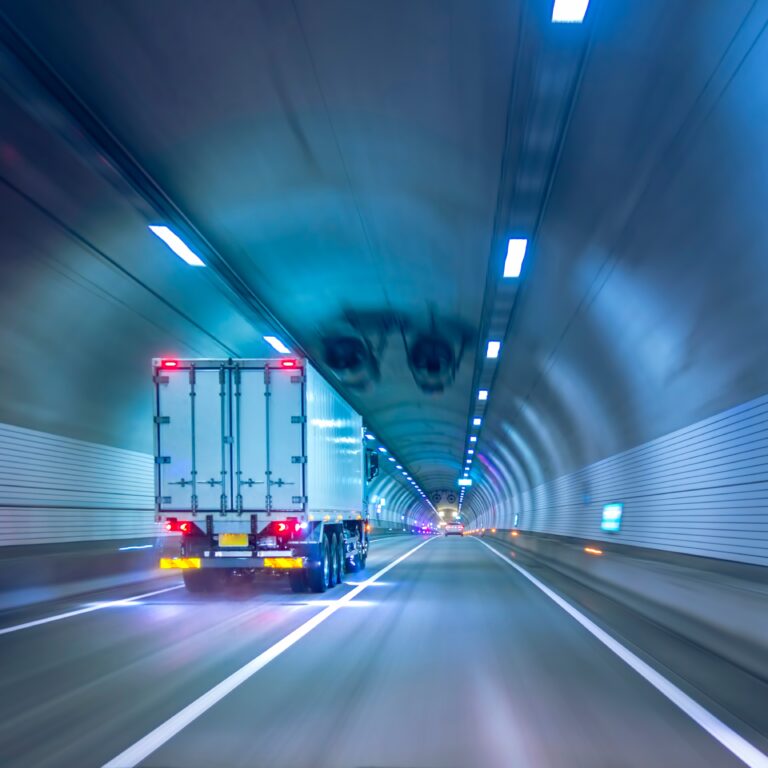 Scotland 5G Centre Event Provides Pathway to Transform Scottish Businesses
Published: 16th March 2023
Taking place on 17th April 2023 at The Technology & Innovation Centre, Glasgow, The Scotland 5G Centre is holding an event, Transforming Your Business With 5G.  The event will bring together key leaders in the 5G space to give Scottish businesses the opportunity to learn about the transformational benefits that 5G technology is bringing to multiple industry sectors.
Over a hundred organisations are expected to attend the event next month, where they will get the opportunity to engage with the Scottish Government funded Centre and hear from industry leaders including Vodafone, The Data Lab, BE-ST and CENSIS.
Attendees will hear about the Scotland 5G Centre's free range of support services and how they can access the state-of-the-art 5G testbeds that are in rural and urban areas across the country within the Centre's innovation hubs.
Ian Sharp, Head of Strategy & Delivery, The Scotland 5G Centre said:
"The event is designed to inspire organisations throughout Scotland and learn first-hand about the enormous impact that 5G technology is having on everyday business operations including increasing efficiency, reducing costs, improving and future-proofing systems, operations, and products. For Scottish businesses looking to gain a competitive advantage and overcome difficult economic challenges, 5G technology provides an exciting pathway to success."
The event has limited capacity, and is free to register on Eventbrite.

International Women's Week – Introducing our Board of Directors
Published: 6th March 2023
This week at The Scotland 5G Centre we are celebrating some of our Board Members
The theme for International Women's Day this year is 'embracing equity', celebrating women's achievements while raising awareness about discrimination and acting to drive gender parity.
At The Scotland 5G Centre we are proud that over 50% of our Board Members are female, compared to the UK average of women's board representation – across the FTSE 100 only around 39% of board members are women.
Demonstrating a major sea-change in attitudes and behaviours, there's been huge improvements over the last 15 years. There are no longer any all-male boards in the FTSE 350 as of 2021, in comparison to 2015 where there was 15 and to 2011 when there was 152 within the FTSE 250 alone!
This week we celebrate how far we have come as a nation, reflecting on our achievements and considering how we can support women in the industry and work towards gender equality in the workplace.
Let us introduce you to some of our S5GC Board Members!
Fiona Smith, Non-Executive Director
Tell us about your career so far?
I've spent my career in airports, developing operational strategy and innovation initiatives in airports from Scotland to as far as New Zealand. I am currently responsible for setting the strategy for AGS Airports group in future air mobility and its impact on sustainable aviation, airspace design, air traffic and aircraft noise. I am also project Director of CAELUS, A £10m Innovate UK funded project, designing and demonstrating a national eco-system for drones serving NHS in Scotland.
As a member of the S5GC board, what's the best thing about your role?
I passionately support the development of new technology and in particular that with sustainability benefit, both from an emissions reduction perspective and also from a socio-economic point of view. The potential for 5G and advanced connectivity is huge in sectors capable of making a real impact such as health, agriculture and transport. It's exciting to play a role in support of the S5GC to potentially enable businesses to help accelerate that change.
What advice would you give to women considering taking on roles such as Director and Board Members?
It is easy to think that you don't have the experience to be a Director or that a board role is for someone already operating at Exec level but this isn't always the case. Look to your existing experience – how many committees have you held an active role or even chaired? Do you feel comfortable giving challenge on a topic you feel passionately about? This is all fantastic grounding for a Director role. You can offer much more than you think and we all have to start somewhere – so take the leap! There are plenty of good resources online and I found Women on Boards to be really helpful at the start. There are some great resources for women in STEM out there.
At your level what actions do you take to work towards gender equality in the industry?
The aviation industry has made great progress in recent years but even so, 40% of women in my industry still say there is a lack of opportunity for advancement so there is still a long way to go. Having visible and publicly recognised female role models at each level of the organisation is critical to progression so I make myself visible wherever I can, no matter how uncomfortable that can sometimes feel! I am also a true advocate of mentoring and have been both mentor and mentee on the ALTA mentoring scheme for women in aviation. I champion gender equality in AGS and try to shine a light on talent in our organisation whenever possible.
Fun Fact: What is your favourite piece of technology?
As Project Director for CAELUS, I believe that drones have a significant role to play in sustainability as a tool to reduce social inequality, particularly around health care. We partner with NHS Scotland to understand and demonstrate medical use cases across urban, rural and remote communities across Scotland. Drones will absolutely play a vital role in all of our everyday lives in the future.
Olga Kozlova, Board Member
Tell us about your career so far?
I am the Director of Innovation and Industry Engagement at the University of Strathclyde where I lead entrepreneurship and investment functions, industrial engagement and the development of the Technology and Innovation Centre Zone within the Glasgow City Innovation District.
Before moving to Strathclyde, I was the founder and director of Converge Challenge – the leading company creation programme aimed at students, graduates and staff of all nineteen Scottish Universities. I started my career as a Royal Society of Edinburgh Enterprise Fellow, before moving on to become a founder and a CEO in a biotechnology start-up company and afterwards working in business development and knowledge exchange in life sciences sector.
As a member of the S5GC board, what's the best thing about your role?
Being a member of S5GC Board has been really interesting as the Centre works with SMEs across all sectors and different regions of Scotland. It's exciting to see so many different applications of 5G technology to businesses and also, I love the fact that 5G is so much more than just about your mobile signal.
What is the most important leadership skill?
For me, the most important leadership skill is being able to build partnerships. Collaboration, whether it is within one organisation or across many different ones-is the force that brings true successes. Helping people to unite behind one vision and then achieving it-this is what transformational leadership is about.
How can we encourage more women into the technology sector?
I do believe that education and role models play a key part in bringing more women into technology. Girls should be taught at school that having a successful and rewarding career in technology is just as appropriate as becoming a teacher or a doctor. And they also should be able to meet role models from different stages of a career journey during their studies in schools, colleges and universities.
Fun Fact: What is your favourite piece of technology?
My iPhone – it has my life in it!
Sarah Eynon, Board Member
Tell us about your career so far?
I trained as a lawyer and enjoyed the varied nature of the role but wanted to be involved more in the end to end process of identification, design and delivery of projects and programmes. I initially transferred my skills to digital as the commercial director in a national broadband roll out programme giving me my first exposure to the opportunity and challenges of digital connectivity in Scotland. Since then I have worked to bring people together via projects and programmes to overcome these challenges and promote digital infrastructure as a key enabler.
As a member of the S5GC board, what's the best thing about your role?
I enjoy contributing to an organisation that enables change by bringing together innovators from across Scotland. We could all do it independently, but that is not where the impact lies.
What are your thoughts about digital innovation and its potential for Scotland economy?
It is no longer about just 'doing technology', it is about identifying a problem or an opportunity and then examining how technology can help you solve that issue or excel in that market. There are so many new technical options available together with changes in regulation and legislation that will unlock the digital divide for Scotland. Digital innovation is the under recognised enabler in every impactful project in Scotland.
Do you have a role model in the industry?
Ceren Clulow, formerly of Nottinghamshire County Council and now at Cambridgeshire County Council is a tireless and passionate advocate for her region and the benefits of digital connectivity. She is always happy to share her experiences to help others on the digital journey and really takes an inclusive approach into her projects. She exudes a can-do approach and galvanises the stakeholders that she works with. I try to take some of that approach into my own work.
Fun Fact: What is your favourite piece of technology?
Anything that lets me listen to podcasts. I love that moment to yourself regardless where you are, and listening to the randomness of the This American Life podcast.
We are definitely lucky here at the S5GC to have such strong, female leaders and we hope their examples, careers and achievements can inspire other women considering applying for these type of roles.
Follow our social media channels (Twitter & LinkedIn) during this week to find out more about the women at the S5GC and sign up to our newsletter to be the first to know about our events, articles and job vacancies!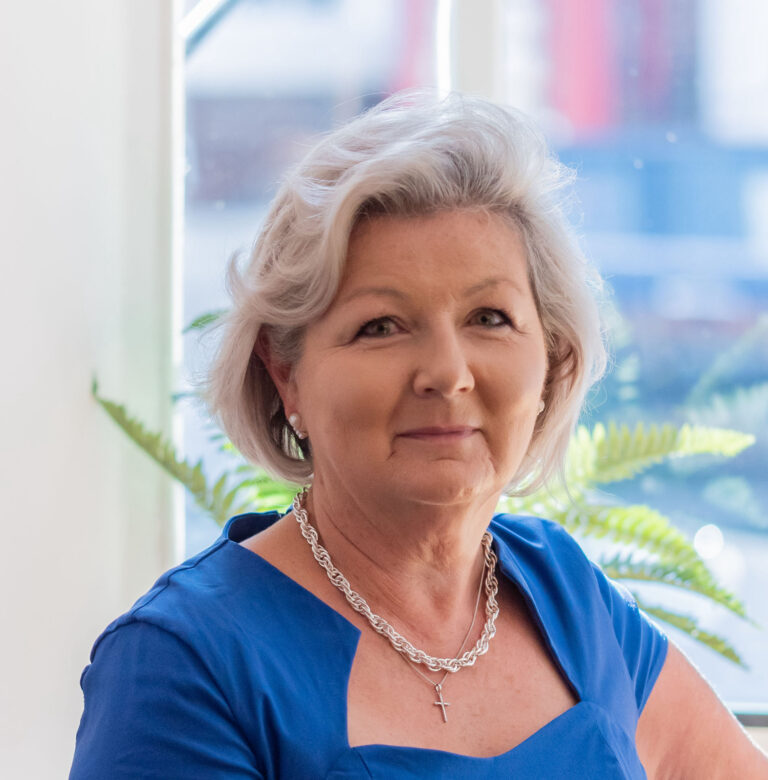 Sad News on the Passing of Julie Snell, Chair of The Scotland 5G Centre
Published: 6th March 2023
It is with great sadness that we announce the passing of our Chair, Julie Snell, who died peacefully at St Richard's Hospice in Worcester.
Julie, was hugely respected by all and will be greatly missed by both colleagues at The Scotland 5G Centre and also those that had the pleasure of working with her.
Following her role as CEO and Director of Bristol is Open, Julie was appointed as the first Chair of The Scotland 5G Centre in May 2020. The Centre greatly benefited from Julie's vast experience, contacts and sector knowledge, during her time as Chair.
With over 35 years' experience in the telecoms sector, Julie was named as one of the UK's top smart city leaders. She used her influence to inspire and support more female talent to deliver transformational change within the sector.
Always passionate about innovative technology and its application, Julie was also involved in the healthcare sector. In 2021, she became a non-executive Director of the Hereford and Worcestershire Health and Care Trust, as well as the Interim Chair of the Worcestershire Local Enterprise Partnership.
Throughout her career, Julie was a non-executive director of Col8 Ltd, a company combining video and data giving users an intuitive interface. She was also Vice President of Urban Technology Alliance providing city-scale testbeds to deploy and test smart city innovations; and she was part of the leadership team which developed BT's first public WiFi project BT Openzone.
Derek Waddell, The Scotland 5G Centre, said: "This is very sad news. Julie was an inspiring Chair who knew and supported all of the Centre's staff and provided leadership to the members of our Governing Board.
"Julie had an incredible knowledge of the potential for advanced technology. She was passionate about the benefits and impact 5G will bring across business sectors in Scotland. She was incredibly well respected and I'm sure the news will shock many people. She will be deeply missed".
"She leaves an incredible legacy and on a personal level I'm so grateful for her guidance, kindness and counsel. We send our deepest condolences to Julie's family."