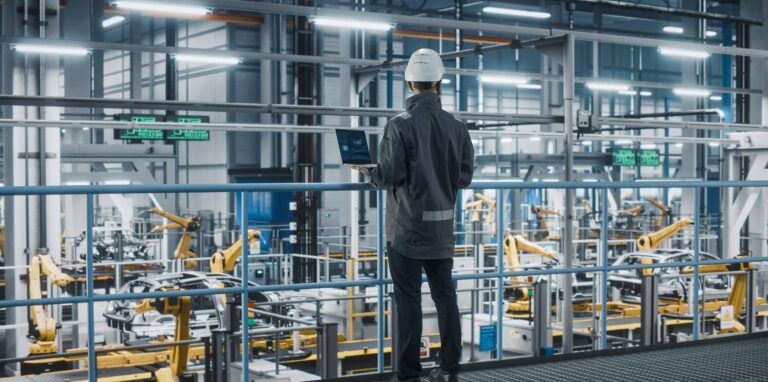 The impact of 5G technology in the manufacturing industry
Published: 4th December 2023
First published in Manufacturing Digital.
Ian Sharp from The Scotland 5G Centre discusses the role of 5G connectivity in manufacturing, factories of the future & working with Ericsson & Vodafone.
The Scotland 5G Centre is a national centre for accelerating the deployment and adoption of 5G connectivity in Scotland's industry and public sectors. Ian Sharp, Head of Delivery, oversees the business development and marketing function at The Scotland 5G Centre. His main responsibility is to raise awareness of the benefits of 5G mobile private networks through innovation hubs across Scotland.
Here, he tells us more about the role of 5G in manufacturing.
A lack of awareness of 5G technology is slowing the manufacturing sector down
Through its ability to connect and manage multiple devices at a time, 5G can be instrumental in driving productivity and efficiency. In addition to its speed and reliability, it can also be used to enable geofencing, a virtual geographic boundary, which has been known to improve site management and maintenance, reduce health and safety incidents, boost inventory management processes and increase security measures.
"Many are aware of 5G through public 5G networks, normally accessed via their personal devices," said Sharp. "However, for businesses, a private 5G network can bring with it a much broader range of benefits. Ultimately, it's our job to help organisations recognise the value of advanced wireless connectivity and support them in adopting and implementing 5G technology.
"In a nutshell, we cover four main areas:
Ensuring organisations have access to cutting-edge 5G technology and reliable connectivity
Supporting them in the procurement and deployment of 5G networks
Engaging with the business community to demonstrate the potential 5G can bring
Fostering innovation to allow businesses to access key investment."
The Scotland 5G Centre supports the delivery of advanced communication solutions to show businesses just how valuable 5G can be to their organisation and to the economy as a whole.
"Our aim is to encourage these businesses to adopt and use the technology rather than using it ourselves," said Sharp. "We've built strong relationships with partner organisations such as Ericsson and Vodafone who are working on some incredible projects with 5G."
Take Ericsson's work with autonomous mobile robots (AMRs). Supported by a private 5G network, the company was able to use AMRs to move freely about the factory without the use of magnetic strips for guidance. It was even able to navigate hard-to-reach areas that can be dangerous for workers to access. This 5G-enabled technology not only allowed Ericsson to increase factory efficiency but also improve safety for its workers.
"It's exciting to see more and more businesses embracing advanced wireless connectivity solutions and working on projects like 'factory of the future'. Whether it be automated assembly or VR and AR technologies, these advancements are bringing countless benefits to manufacturers and are revolutionising the industry altogether."
The number one challenge Sharp finds with businesses, not only in manufacturing but across a whole range of industries, is a fundamental lack of awareness of what 5G technology can do.
"Most people only know 5G from the icon that pops up on their smartphone but that's only the tip of the iceberg," he said. "The general lack of understanding has led to some confusion about what's fact and fiction and, like any new technology, 5G can come with a bit of a learning curve."
Many businesses are under the impression that 5G is just a faster version of 4G and a big part of Sharp's role is showing them why that's not the case. Increased speed is certainly a factor but 5G has 100x more capacity to support traffic than 4G.
"It also has the potential not only to improve productivity and efficiency but also provide support to innovative organisations looking to access the benefits that come with Industry 4.0. What's more, just because one organisation isn't utilising 5G doesn't mean their competitors aren't. In fact, even though Scotland has made good progress in its use of 5G there are parts of the world that are way ahead in terms of adoption. That's why it's so important to spread the word about 5G technology."
How 5G supports manufacturing
5G connectivity is a gateway to Industry 4.0 and all the functionality that comes with that. Whether it's cloud infrastructure, mixed reality technology or digital twins, 5G can transform the speed of data, latency and connectivity, opening the door to a whole new level of optimisation and efficiency for manufacturers.
"These technologies can support businesses in their pursuit of a more innovative approach which could herald a new era of advanced manufacturing and automation. The route to a more connected future for manufacturing is through using 5G to improve operational efficiency and enable smart factories to streamline their operations remotely," said Sharp. "The great thing about 5G technology is it can be integrated into any setting. 5G-enabled technology, particularly in the manufacturing industry, allows factories to increase productivity, troubleshoot problems remotely, and boost economic growth.
"It also allows for a simplified connectivity set-up with fewer wires and less equipment which is not only costly to maintain but can also pose safety risks to workers. Take cables for example, a typical factory will contain multiple machines which all require multiple cables running across the factory floor. Replacing even some of these wires with a private 5G network means the factory environment not only becomes safer but also more efficient."
Technology is moving faster than ever and new developments are continuing to appear, creating exciting opportunities for growth and innovation for Sharp and his team.
"We have plans to ramp up our engagement across Scotland to ensure both industry and public sector organisations have the access they need to 5G-enabled technology and that they know what it can do to support and improve operations. As part of our plans, the Centre will be working as a support partner on the £9.1m SCONDA (Small Cells ORAN in Dense Areas) project to address the unique technical and commercial challenges of mobile networks in High-Density Demand areas in Glasgow."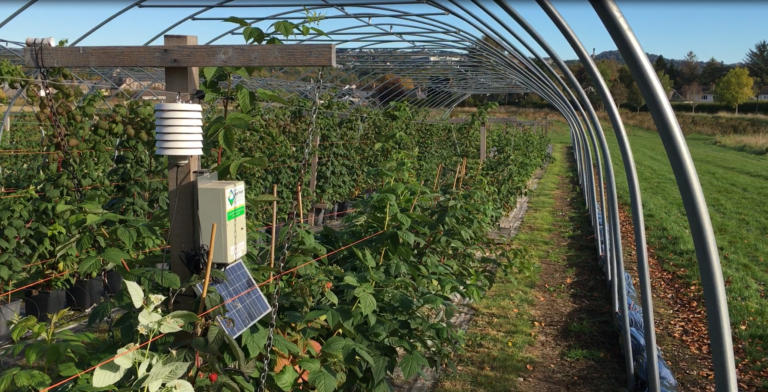 5G-Enabled testing at our innovation hubs – Tay5G Innovation Challenge Winner: The James Hutton Institute
Published: 23rd November 2023
In September this year, the Tay5G challenge fund winners were announced – The James Hutton Institute, Digiflec, Neutral Wireless working with QTV, and Scotland Re:Design.
Tay5G, a Tay Cities Region Deal project in collaboration with The Scotland 5G Centre and industry partners, aims to accelerate the development of innovative projects utilising the power of 5G technology to transform various sectors supported with around £430,000 of Scottish Government funding as part of its £2million investment in Tay5G.
We spoke to Andrew Christie, Agri-tech Specialist at The James Hutton Institute about the current challenges in the agriculture sector and what they're looking to achieve as a Tay5G challenge winner.
1. Tell us about The James Hutton Institute?
The James Hutton Institute is a globally recognised research organisation delivering fundamental and applied science with a multidisciplinary approach to study of land, crop and natural resources. Named after the father of modern geology, James Hutton, a leading figure of the Scottish Enlightenment, I like to think that we follow in the same path in the belief that rational, objective thinking and collaboration in different areas of expertise can help us overcome the big challenges of our day.
2. What are the current challenges that the agriculture industry is facing?
The current situation for farming is one of squeezed profit margins, limited labour availability, exposure to fluctuations in input and commodity prices and increasingly conflicting demands for land use to provide both safe, nutritious food supply and multiple environmental benefits. Farming commentators now regularly state that agriculture is in an existential crisis. Facing these issues, I see the importance of finding solutions, with the aid of technology, to help the farmer become more efficient, reduce costs, make their business more competitive and/or provide them greater independence.
3. Tell us about the 5G Infrastructure at Farm?
On the institute research farm, we have rolled out a 5G private network antenna with a medium power broadcasting licence, to provide data connectivity to the majority of our land area on site. Internet backhaul via Starlink ensures that the antenna can be used as a standalone unit. Ruggedised 5G routers and antennas allow the practical deployment of high speed, low latency data connection to both our research and commercial farming operations.
4. As a Tay5g winner, what are you looking to achieve with this project?
The project revolves around two themes at Hutton. The first, looking at automating irrigation for efficient water use, which brings together an interconnected network of sensors which monitor conditions in the crop and responds real-time to control irrigation water supply. This is based on polytunnel fruit production for the use case demonstration, but is also relevant to vegetable and potato crops. The second theme is on retrofitting autosteer and telemetry to older equipment to provide sub-centimetre steering accuracy and real time data from the tractor over a 5G data connection. New equipment can be prohibitively expensive but parts and open-source software are available to provide similar levels of performance, if the farmer has the knowledge and skills. My aim is to provide a use case demonstration on both themes which proves that it can be done and is future proofed for 5G networks.
5. What does 5G offer the project?
The first aspect we wished to prove was that the systems we are using can operate on 5G network, therefore ensuring that future developments do not render current technology obsolete. In proving this, the potential for higher data transfer speed and low latency will allow us to expand our capabilities for in-field data collection exponentially. The future possibilities which this project may kickstart for both our ongoing research and innovations on farm include sensor networks for big data and robotic AI systems. We are just scratching the surface of what we can achieve with 5G in agriculture so far – the possibilities are limited only by our imagination.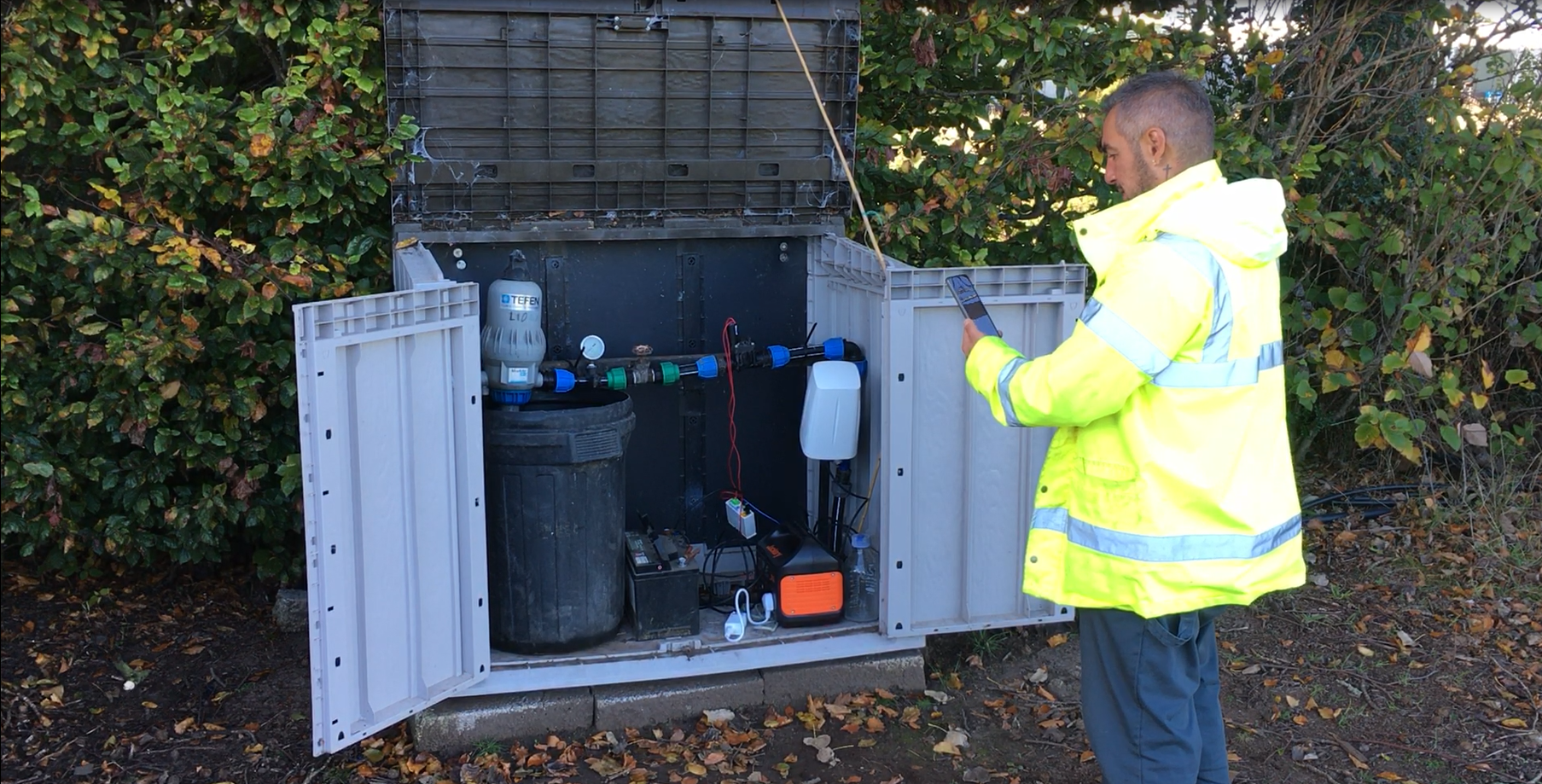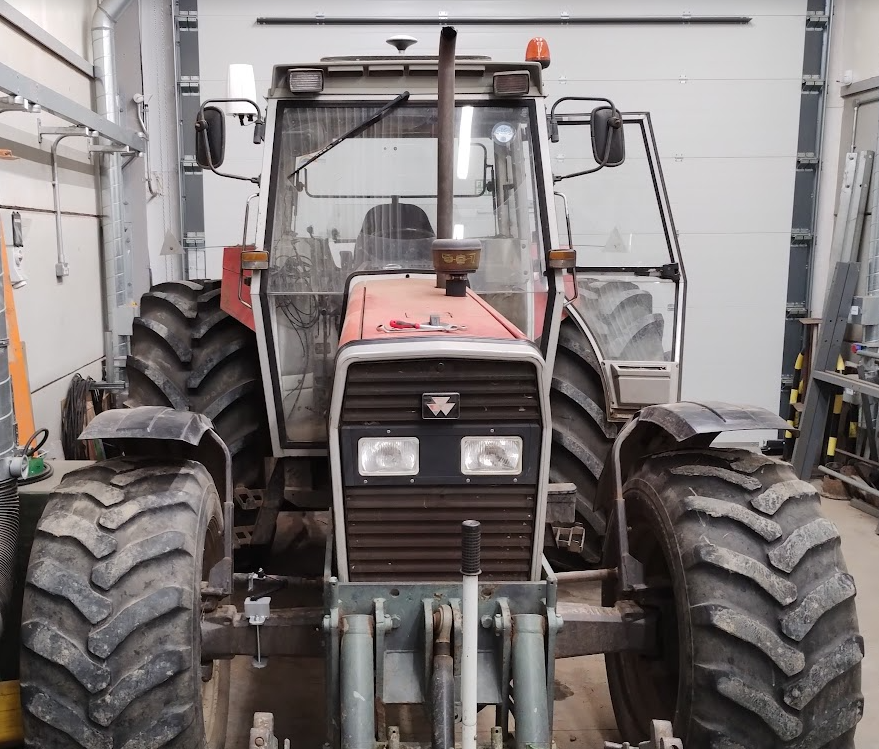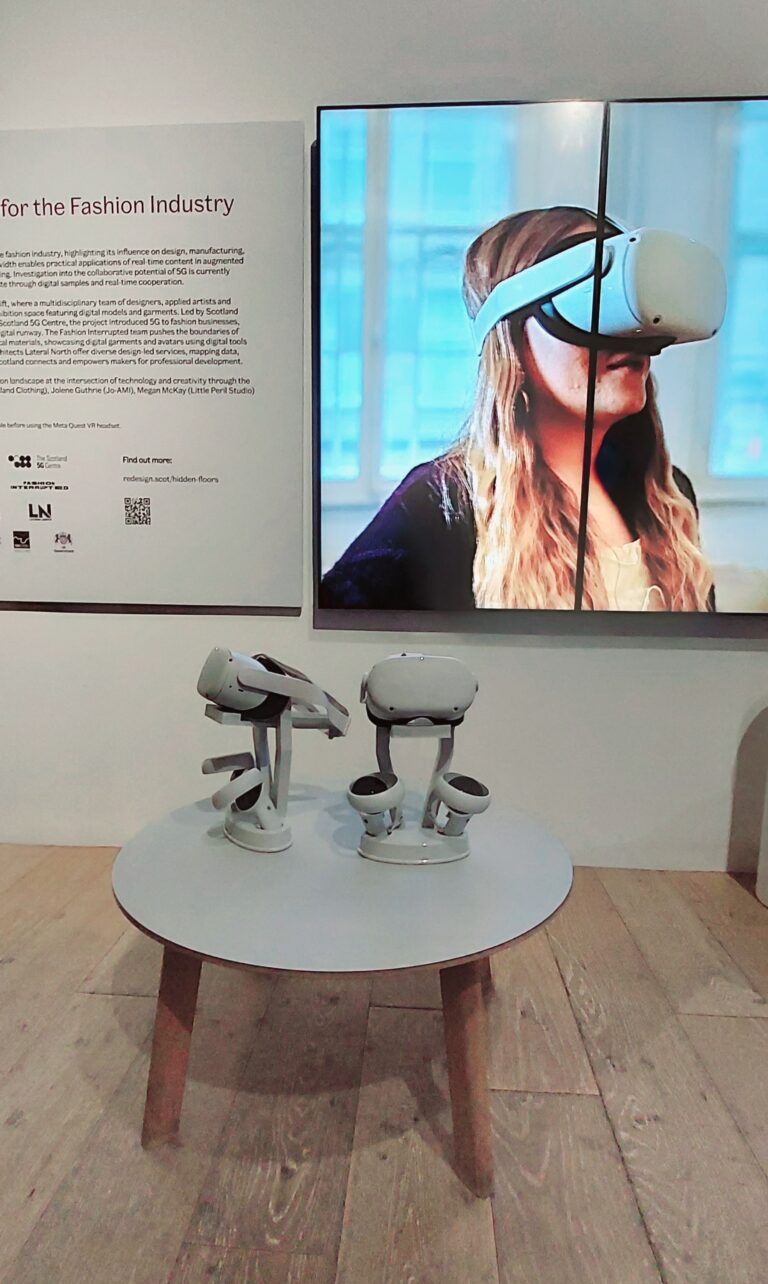 5G & Fashion: Scottish Fashion Festival 2023 Opening Night Gala
Published: 21st November 2023
As one of four winning projects of the Tay5G Challenge Fund, Scotland Re:Design's project 'Hidden Floors', introduced Dundee-based fashion and textile businesses to the capabilities of 5G technology.
4 Dundee fashion, knit, print and textile designers were put into teams led by Scotland Re:Design, to work with an applied artist from Applied Artist Scotland, an architect from Lateral North and the team at Fashion Interrupted.
Each team worked together, utilising each other's expertise to create a virtual exhibition space displaying digital models and garments from each designers' collections via 5G enabled VR headsets.
To make this a reality The Scotland 5G Centre's technical team worked with Scotland Re:Design to create 5G connectivity options for the project. This included surveying and deploying 5G coverage for each of the sites – each creator's studios, the Opening Night Runway Gala at the V&A and the 'Hidden Floors' immersive experience, providing the 5G MIFI Units and integrating the 5G SIMs, and providing expert advice and technical support.
Each creator was provided, as aforementioned, with a VR headset, to allow them to create an avatar to their client's body measurements and showcase this through VR, and they were provided also with access to The Scotland 5G Centre's Private Network to allow them a secure environment to work within.
The V&A Museum was also provided with access to the Dundee City Council 5G Private Network for the Opening Night Runway Gala and the 'Hidden Floors' Immersive Experience.
Hidden Floors was launched for the first time at the Scottish Fashion Festival 2023 Opening Night Gala at the V&A Dundee on Friday 17th November and this 5G case study explored how designers create garments and sustainable virtual fashion and fabric, showcased digitally without walls at the V&A meaning the displays could all be any size or scale.
The event attracted more than 300 attendees, with over 100 queuing to immerse themselves in the action during the exhibition with VR headsets to see the designer's digital fashion collections up close after the runway display.
In addition to answering capacity challenges for the regularly sold-out festival, the event was also livestreamed via Scotland Re:Design's Instagram page to over 130 people thanks to the power of 5G!
Read more about the project: https://scotland5gcentre.org/tay5g-srd/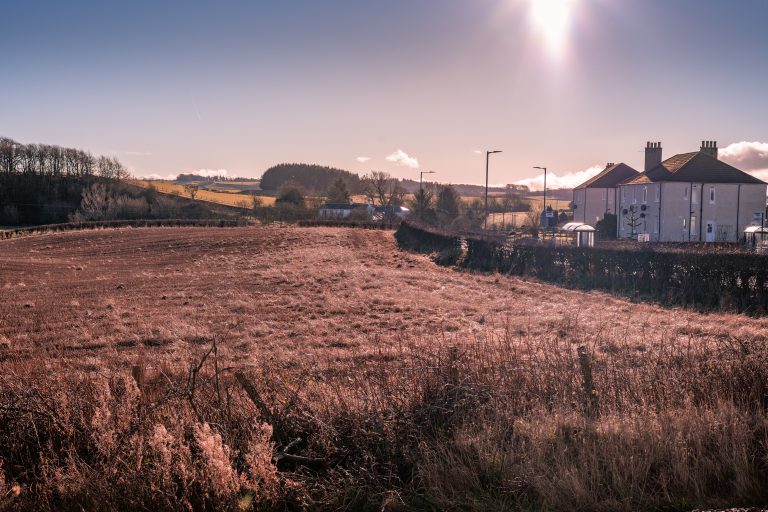 Major tech boost as Ayrshire named Innovation Region
Published: 16th November 2023
AYRSHIRE has been named as a '5G Innovation Region' after beating off stiff competition from across the UK to secure £3.8 million of UK Government funding.
The area is just one of two in Scotland to be successful in the bidding process that will see regions transformed with new cutting-edge 5G and advanced wireless technologies.
The three Ayrshire Councils teamed up with partners University West of Scotland, Ayrshire College, The Scotland 5G Centre and National Manufacturing Institute Scotland to deliver their joint bid to the Department for Science, Innovation and Technology (DSIT).
After being confirmed as one of ten '5G Innovation Regions' in the UK, the team will use the funding to build on technologies at three of the key strategic Ayrshire Growth Deal sites with The Scotland 5G Centre (S5GC) Innovation hub located in HALO (Kilmarnock) serving as the catalyst for 5G innovation where testing can happen in a 5G private network environment.
The other three sites are:
Digital Processing Manufacturing Centre (DPMC) at i3 Enterprise Area in Irvine
Aerospace Innovation Hub, Prestwick International Aerospace Park
Ayrshire Innovation Park, Moorfield, Kilmarnock
The enhanced 5G and wireless coverage will make these key strategic sites even more productive and desirable to investment – helping provide significant economic benefits.
Councillor Marie Burns, Leader of North Ayrshire Council and chair of the Ayrshire Economic Joint Committee, said: "This is fantastic news for Ayrshire and a real coup for the area. There were dozens of applicants for this funding so it is testament to our bid and the work we are doing that we were successful.
"We have been working collaboratively with partners for a number of years and digital innovation is very much at the heart of what we do.
"This initiative will bring startups, industry, and academia together with sustainability and Net Zero at its core.
"Strategic partnerships with The Scotland 5G Centre, National Manufacturing Institute Scotland, University of the West of Scotland, Ayrshire College, and other key institutions underscore our initiative."
DSIT are awarding over £36 million to regions across the UK, including Scotland, Wales and Northern Ireland.
The successful 5G Innovation Regions will lead on delivering the Government's vision for communities across the UK to take full advantage of the transformative effect that advanced wireless connectivity and digital technologies can provide – part of our wider ambition to drive telecoms innovation.
Minister of Data and Digital Infrastructure Sir John Whittingdale said:
"We're channelling millions into local areas to unlock the potential of cutting-edge 5G wireless and digital technologies which will reshape our public services, drive economic growth and boost innovation. This new fund will give local areas from across the country the opportunity to be at the forefront of Britain's world-leading 5G revolution.
"For instance, by using 5G for farming and creating science parks, we're not just helping local communities, but also encouraging new ideas all over the UK. This is more than just linking smartphones. It's about using powerful digital connections to transform various sectors in the economy and the public sector throughout the entire country."
University of the West of Scotland Principal and Vice-Chancellor, Professor James Mille said: "As a placemaking university with a firm commitment to our communities, the University of the West of Scotland welcomes today's announcement, and is looking forward to continuing its role in aligning regional economic partnerships with innovation, resulting in a big win for Ayrshire."
The Scotland 5G Centre opened their S5GC Innovation Hub at HALO Kilmarnock in March 2022.
Luca Campanalonga, Technical Business Development Manager at The Scotland 5G Centre said: "This is a unique opportunity for the manufacturing industry across Ayrshire region, and we are delighted to be part of this consortium, supporting with the engagement of key stakeholder to encourage Ayrshire businesses to explore 5G and advanced wireless technologies that address key industry challenges using HALO as the regional strategic innovation testbed."
Ayrshire College Principal and Chief Executive, Angela Cox, said 'We are absolutely delighted that the consortium has been successful in securing this opportunity for the Ayrshire Region. As a committed regional partner, we are excited about the innovative practice that this will enable for our industry partners, local communities, and our students.'
The Ayrshire 5G team hope to confirm a network provider in the coming weeks.
Unlocking Digital Potential: North Ayrshire Council Secures UK Government Funding
Published: 14th November 2023
North Ayrshire Council has successfully secured nearly £250,000 of funding to help digitally enhance one of its most scenic and popular areas.
The funding from the UK Government's Smart Infrastructure Pilots Programme will be used to establish cutting-edge 5G and wireless infrastructure at the Irvine Harbourside area.
The £1.3 million Smart Infrastructure Pilots Programme, aimed at advancing digital connectivity, has recognised North Ayrshire's potential, making it the sole local authority in Scotland and one of just six across the United Kingdom to receive this funding.
With the rising demand for wireless services, opportunities are developing to install infrastructure in innovative places such as on lamp posts, traffic lights, CCTV columns, benches, bins and bus stops.
North Ayrshire will receive funding to trial new multi-purpose street columns which will house equipment to support the rollout of advanced wireless networks like 5G sensors boosting connectivity and enhancing the visitor experience. The project will be delivered with the support of the Scotland 5G Centre and its HALO Kilmarnock Innovation Hub.
Key areas of focus for this initiative include intelligent transportation and visitor management systems, waste solutions, advanced lighting, CCTV enhancements, and improved connectivity infrastructure. Additionally, a major emphasis will be placed on harnessing the power of 5G technology to unlock faster and more reliable connectivity. This technological leap will facilitate enhanced communication, support Internet of Things (IoT) applications, and enable data-driven decision-making.
The Council is currently developing big plans for the 'Great Harbour' project at the Irvine Harbourside.
The Smart Infrastructure funding will help ensure 5G and wireless coverage is available to enhance the visitor experience and to make sure interactive aspects of the Great Harbour run smoothly and efficiently.
Councillor Tony Gurney, Cabinet Member for Green Environment and Economy, said: "This is fantastic news for Irvine and North Ayrshire.
"What is great about this technology is that it's discreet yet incredibly effective. We have big plans for the Irvine Harbourside through the Great Harbour project. They are a key part of the Ayrshire Growth Deal and have the potential to put the area on the map nationally, making it a place that families from right across Scotland want to visit.
"We want to maximise the visitor experience and having 5G and wireless coverage is vital."
Minister for Data and Digital Infrastructure Sir John Whittingdale said: "The way we stay in touch, access information and do business is underpinned by digital connectivity – and a world-class wireless infrastructure will be the foundation for the jobs, skills, and services of the future.
"We want to ensure that towns and cities across the UK are right at the forefront of this connectivity revolution, ready to seize the opportunities it will bring for local communities, which is exactly what these pilots are about.
"They will help demonstrate how advanced wireless technology can enable areas to innovate and deliver better public services, from rolling out electric vehicle chargers to boosting business growth and helping keep our streets safe."
Luca Campanalonga, Technical Business Development Manager at The Scotland 5G Centre said:"The Scotland 5G Centre were pleased to offer support to the North Ayrshire Council in their Smart Infrastructure Pilots Programme bid and are delighted about the competition outcome.
"We're excited to welcome the winning consortium to our HALO Kilmarnock innovation hub, offering our knowledge, demonstration spaces, and a cutting-edge private 5G network for prototyping public sector solutions.
We look forward to collaborating with North Ayrshire Council in continuing to champion 5G developments within the region."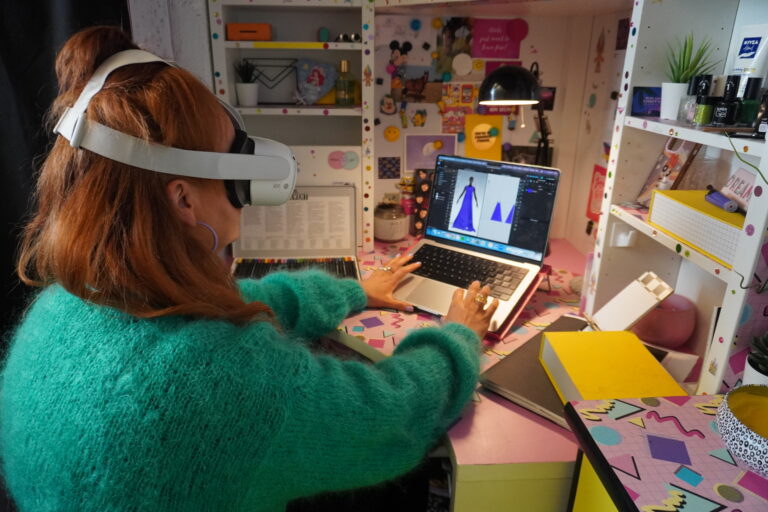 Scotland Re:Design Opens New Virtual Exhibition Space At V&A Dundee
Published: 9th November 2023
Dundee-based fashion and textiles social enterprise Scotland Re:Design (SRD) is this year creating a new virtual experience in V&A Dundee, Scotland's design museum, which will be launched as part of the Scottish Fashion Festival 2023 on Friday 17th November.
In an exciting new virtual reality experience, titled 'HIDDEN FLOORS', audiences will get to see a whole new way of enjoying fashion open up before their eyes, which will be entirely online and powered by 5G technology through The Scotland 5G Centre.
SRD are leading on this unique 5G project thanks to a Tay5G Innovation Challenge award, funded by the Scottish Government as part of the Tay Cities Region Deal, and with support from The Scotland 5G Centre, Dundee City Council, and the Department of Science, Innovation & Technology (DSIT) 5G innovation Regions project.
SRD are working on the initiative, content and design, with four Dundee fashion, knit, print and textile designers, alongside partners Lateral North, four Applied Arts Scotland Makers, and four digital fashion creatives from Fashion Interrupted.
Designers Ruby Coyne from Dreamland, Jolene Guthrie from Jo-AMI, Samantha Paton from Isolated Heroes and Megan Mackay from Little Peril have been supported to bring their designs to virtual reality technology, enabling them to obtain new 5G software and hardware skills and experiences to update their studio and factory practice using 5G technology and VR headsets provided by The Scotland 5G Centre.
5G technology is creating a more immersive fashion show viewing experience, through VR and innovative holographic content, where the clothes, models and showcasing of garments are all constructed digitally. Creating a digital runway enables these designers to showcase their work anywhere in the world, opening up the potential to connect to international buyers without the costs and environmental impact of international travel and organising physical runway shows.
The work is set to be unveiled on Friday 17th November 2023 at the prestigious annual Opening Night Gala of the annual Scottish Fashion Festival. Taking place for the third year at V&A Dundee, where Dundee style icon Howey Ejegi is hosting the Fashion Salon Show & SRD Awards, supported by Shelter Scotland and UNESCO City of Design Dundee.
The event is priced £22.50 for General Admission, and £32.50 for Seated Show Tickets and more information is available at www.redesign.scot
Featuring collections and exhibitors created especially for the exhibition, and a digital runway, the virtual show will also be visible via a QR code on people's own handsets.
Visitors can further expect to view and interact through 5G-enabled Oculus virtual reality headsets, or watch onscreen at the event.
SRD Director Caitlin Miller said: "Having sold out our Opening Night completely in recent years, we wanted to connect V&A Dundee with the opportunity to host major events and exhibitions in the virtual reality space, and research what that means for us both in regards to content, touring, and sustainability, and also in terms of visitors and audiences, merchandise and sales.
"As designers, we are also researching what the impacts are for intellectual property, accessibility and equity, and we are really thrilled to be supported by Shelter Scotland to enable eight amazing Scottish designers to collaborate with them, and to be doing two business awards and a fashion show and talks supported by UNESCO City of Design Dundee and McIntyres Hair Salons.
"Our exhibition empowers and enables Dundee fashion businesses to work with our other Scotland-wide partners Fashion Interrupted, who we debuted in 2021, and Applied Arts Scotland with whom we have worked regularly for years, to see what digital fashion can mean for them and their customers. As Dundee is the home of design and gaming, gathering people through the new opportunities provided by 5G was a natural exploration to make!"
Kirsty Scott, Senior Business Engagement Manager Tayside, S5GC said: "5G has the power to completely transform the fashion industry, from the process of designing and manufacturing to the staging of runway shows and purchasing of the latest trends, both in store and via online shopping. 5G-powered technology will enable new immersive experiences, and with the use of AR, consumers can now try on garments, accessories and even cosmetics before they buy, creating a more bespoke and personalised service from anywhere in the world and giving designers an opportunity to work in new markets that aren't at their doorstep."
Leonie Bell, Director of V&A Dundee, said: "We are delighted to be hosting the Scottish Fashion Festival's opening events on 17 November, which will see many of Scotland's most exciting fashion designers and design studios reveal their latest collections at a sensational runway show inside the museum. The evening is set to be a wonderful celebration of fashion from Scotland and a great opportunity to champion and show support for many talented designers. V&A Dundee recognises the vital role Scotland Re:Design plays in supporting and celebrating Scotland's fashion community and industry and we're pleased to be partnering once again on this year's festival."
Following successful debuts and pilots in its core missions centred around equity, sustainability and technology to support and develop the Scottish fashion and textiles industry, SRD has previously debuted fresh work in this field with all involved, as well as a 2021 project with InGame looking at the applications of digital Fashion into digital sales opportunities, such as gaming, another design and creative sector Dundee is world famous for.
Elsewhere in the building there will also be real life Fashion Salon Shows and the SRD Awards presentations and talks during the event, with two business change awards with micro-grants and the Fashion Salon Show sponsored by UNESCO City of Design Dundee and McIntyres Hair Salons for the third year running, and eight designers have already won the opportunity to collaborate with the charity Shelter Scotland, each further nominating their own favourite to win this year's prestigious Fashion for Social Change Award. Additionally, all designers from the Show will be on sale in V&A Dundee's pop-up shop from Saturday 18th to Sunday 26th November, together with some Accessories, bringing the total volume of work to over 40 of Scotland's top fashion designers, companies and creatives to be unveiled on the night.
Designers featured include:
Hidden Floors
DUNDEE
Ruby Coyne from Dreamland
Jolene Guthrie from Jo-AMI
Samantha Paton from Isolated Heroes
Megan Mackay from Little Peril
APPLIED ARTS SCOTLAND
Carrie Fertig
Aubin Stewart
Anne Marie Shillito
Maija Nygren
FASHION INTERRUPTED
Ciorstadh Monk
Madeline Brown
Emma Clifton
Gillian Martin
Fashion Salon Shows & Shop at V&A Dundee
Ayton Clothing
Ava Gourlay
Isolated Heroes
Jayne Stephens (Shop Only)
Little Peril Studio by Megan Mckay
Kirsteen Stewart
SHELTER SCOTLAND AWARDS Nominees:
Isla Gibb
Jayne Stephen
Katrina Lindsay
Lauren Malcolm
Rory Houlihan
Solenn Alvarez
Samantha Campbell
Vevar
The Runway team is hosted by SRD with DJ Natasha Kitty Kat, and produced by Dundee's Gary Langlands of Vision, Sound & Light, with hair by Dundee's international award-winning Kay McIntyre of McIntyre's Salons, hosts and dressers by Backstage with Beth Farquhar, and a talented professional Dundee make-up team put together by the city's Annie Voigt.
McIntyres Hair Salons of Dundee are the official hair partner for the fashion event, and have now contributed for three years. McIntyres has won four British Hairdressing Awards, and Head Stylist, Founder and Director Kay McIntyre is also in their Hall of Fame. Kay will be personally coordinating the hairdressing and working collaboratively with SRD for this year's Scottish Fashion Festival, as McIntyres this year celebrate their 30th year in 2023, having first established in Dundee in 1993.
McIntyres are delighted to be styling the hair again this year, as this event continues to evolve and embodies such core moral values. Owner Kay McIntyre says: 'It's fun and exciting to be involved in this wonderful initiative providing an unique platform for the selected designers – McIntyres Salons is celebrating its 30th anniversary this year, our award winning hairdressing teams always enjoy the artistic challenge of showcasing the designers talent and are looking forward to an amazing show'.
These will see Models and Designers engage with seated audiences in a manner reminiscent of the Paris salons of the early 20th Century, with DJ music and a Bar.
Set to feature a range of Scotland's top fashion talent, audiences will get to see over 30 designers and creatives work up close on the night, whilst the fundraiser event provides work for well over 100 people.
The Festival Opening Night Gala is Friday 17th November, priced £22.50 for General Admission, and £32.50 for Seated Show Tickets:
BUY TICKETS NOW at www.redesign.scot or directly  via https://www.universe.com/ScottishFashionFestival2023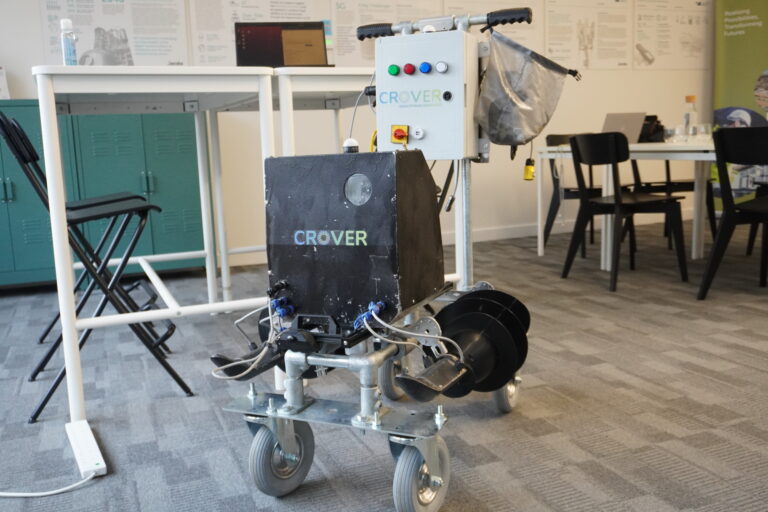 Scottish Business takes 'Grain Swimming Robot' automation to next level
Published: 30th October 2023
An Edinburgh-based business has been awarded £50,000 in funding to further its study of Artificial Intelligence (AI) solutions.
Crover, a deep-tech robotics and agri-tech organisation, has successfully secured Innovate UK funding to progress their study of remote autonomous operations of a grain-swimming robot.
Crover's unique robotic grain storage management solution provides a new way to improve and automate monitoring and management activities. The robot can be deployed in grain sheds and silos to give farmers and grain storage operators accurate insights into the conditions of their crops.
The new funding will support Crover in making its system 'smarter' by enhancing its autonomous operating capabilities, using AI solutions, and improving the efficiency of data transmission, including through 5G protocols, to provide even more insight to grain handlers.
By 'swimming' through grain, the CROVER robot provides in-situ stirring of the grain, which helps maintain its quality, as well as improving the health and safety of grain storage operations.
The robot will also help grain storage operators reduce losses and maintain optimum storage conditions, creating a platform that can be integrated into existing monitoring systems, improving their efficacy substantially, or substitute them completely. Without the CROVER robot, post-harvest losses during storage can be anywhere between 2%-10% each year.
Both The Scotland 5G Centre (S5GC) and CeeD supported Crover with their latest Innovate UK funding bid with the next stage of testing being conducted within S5GC's Forth Valley innovation hub this month. Crover will make use of the expertise of the S5GC team and its facilities to enhance the automation capabilities of the system, also through the optimisation of the data transfer.
Lorenzo Conti, Founder and Managing Director, Crover said: "We are delighted about the support, helping us take our mission of 'enabling humanity to reach below the surface' further, and we look forward to the new collaboration with The Scotland 5G Centre and CeeD. Automation will no doubt benefit grain storage operators hugely, however, without a mechanism to report learnings and captured by the CROVER robot, all this effort is wasted. Being able to test the system in an environment like the S5GC has within its innovation hubs is invaluable and will be of huge benefit to myself and the team."
Tom Marchbanks, Business Engagement Manager for Forth Valley, The Scotland 5G Centre said: "It has been great to support Lorenzo and his team with their successful bid for Innovate UK funding. The value that 5G technologies can provide organisations of any shape, size and sector knows no bounds. It is our mission to support  innovative SME's that are passionate about futureproofing their operations to bring their ideas to life.. A connected world relies on innovation, collaboration and open mindedness so it's fantastic to see Scottish businesses, like Crover, paving the way."
Joe Pacitti, Managing Director, CeeD said: "CeeD is really pleased to be able to help many of our members around a range of support activities and connections. Where Crover is concerned, helping the business through signposting for partners previously and in this case directing them to funding partners and seeing a successful outcome is really great news. Helping early stage companies to find both funding mechanisms and industry partners (consortia) is an area we at CeeD are increasingly helping members to navigate their way through."
Crover Founder and Managing Director Lorenzo Conti recently joined Scotland's National Robotarium, where Crover is based, which will provide the company access to state-of-the-art development facilities and to the wider industrial, academic, and investment robotic ecosystem which will support its ambitious growth plans.
The S5GC and CeeD established a partnership three years ago, allowing both organisations to connect with new audiences, raise awareness of the benefits of advanced technology to businesses and to build a two-way communication stream to explore and address business challenges.
Over the past three years, S5GC and CeeD have hosted a number of joint events, including on the role which 5G and data connectivity plays in reducing carbon emissions.
More information on Crover is available here: https://www.crover.tech/.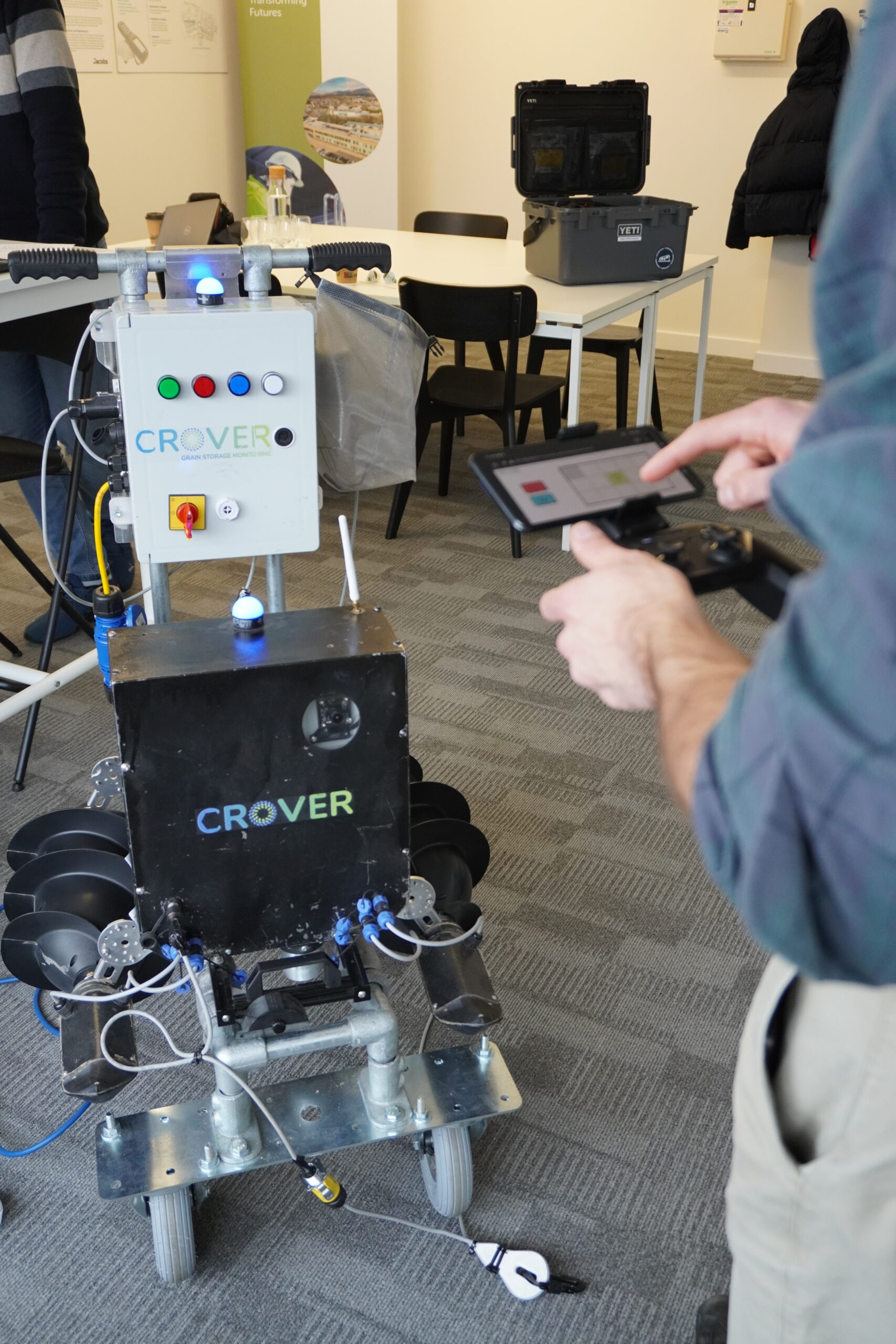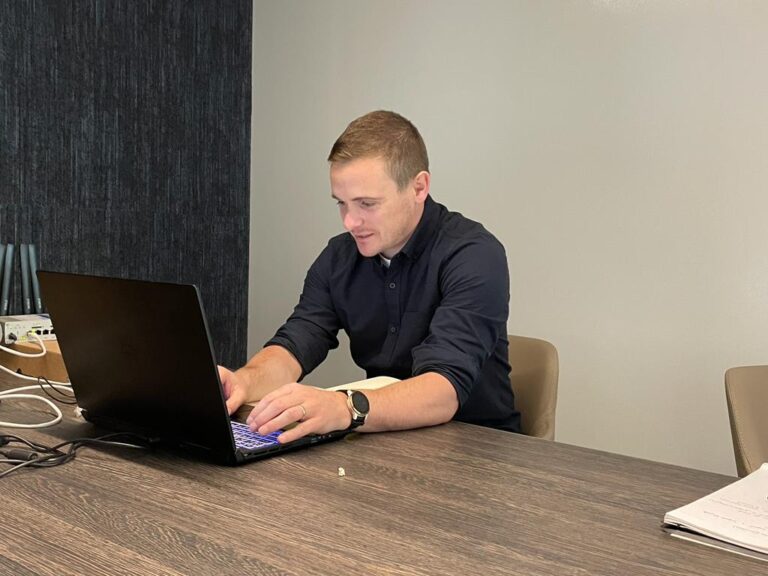 5G-Enabled testing at our innovation hubs – Tay5G Innovation Challenge Winner: Digiflec
Published: 18th October 2023
In September this year, the Tay5G challenge fund winners were announced – Digiflec, Neutral Wireless working with QTV, James Hutton Ltd and Scotland Re:Design.
Tay5G, a Tay Cities Region Deal project in collaboration with The Scotland 5G Centre and industry partners, aims to accelerate the development of innovative projects utilising the power of 5G technology to transform various sectors supported with around £430,000 of Scottish Government funding as part of its £2million investment in Tay5G.
We spoke to Steven Gillan, Director at Digiflec about what they're looking to achieve as a Tay5G challenge winner and why they're using 5G for their Connected Intelligent Infrastructure Monitoring project.
1.  Tell us about Digiflec?
We are a dynamic company that operates with a small yet diverse team, combining various skills and backgrounds to tackle challenges effectively. Our journey began in the field of LiDAR technology sales, led by Steven Gillan, the Company Director. Over time, we've expanded our horizons through research and development projects, aiming to harness the potential of LiDAR data in asset management and smart city technologies. Apart from offering LiDAR technology from top manufacturers, Digiflec provides services such as Mobile Mapping and Connected Intelligent Infrastructure Management (CiiM), specifically tailored for Smart City and intelligent transportation systems (ITS). With over 15 years of experience in LiDAR technology, the Digiflec team have been actively involved in its development and is enthusiastic about exploring its potential to create a safer, more intelligent world.
Founded in March 2020, despite facing challenges presented by the COVID-19 pandemic in its first year, Digiflec thrived under Steven's guidance. By mid-2021, the company was well-positioned to take on a challenge presented by CivTech 6, which collaborates with Scottish public sector organizations to address pressing issues through technology-based solutions. One such challenge involved managing traffic and public road infrastructure in rural and remote areas, which lacked reliable data. Steven recognized the potential of LiDAR's spatial data to address this challenge. We successfully completed the CivTech exploration and accelerator phases, ultimately entering into a pre-commercial agreement with Forestry and Land Scotland (FLS). Together, we developed a groundbreaking Mobile Mapping system that revolutionized road surveys, outperforming traditional methods. This collaboration exemplified how innovation can significantly enhance operational efficiency. Subsequently, Digiflec delved into pioneering work in Intelligent Transportation Systems, creating the Connected Intelligent Infrastructure Management (CiiM) system. CiiM can detect and classify various types of vehicles, cyclists, and pedestrians, offering the potential to create smart intersections and urban areas while transforming data visualization in urban planning. At the core, Digiflec is driven by the belief that high-quality, reliable three-dimensional data is essential for informed decision-making about the allocation of material and financial resources to shape our world. We aspire to a future where such granular 3D data is the linchpin for creating a more interactive, intelligent world, where decisions are made with reference to comprehensive data.
2. What are the challenges facing local authorities and communities looking to become 'smart cities' and how can Digiflec support?
Without a reliable spatial monitoring system, local governments are unable to make informed decisions that benefit their communities and the environment.
We understand that the current challenges faced by local authorities and communities are centred round making the best use of our available resources (material resources, but also time and financial resources) to ensure that everyone has a good standard of living.  Local authorities are under particular pressure to ensure that public money is put to the best possible use.
A 'smart' urban environment is thought of as a modern urban area equipped with advanced technology and a network of electronic sensors designed to collect specific types of data. Information gained from that data is used to manage assets, resources and services efficiently; in return, that data is used to improve operations across the city.  The foundation of a smart city is data, and the more comprehensive, accurate and reliable that data is, the more can be done with it to manage assets, resources and services efficiently, and be used to make confident decisions about maintenance, repairs, upgrades and more ambitious urban design and redesign projects.  The data gathered using LiDAR is extremely rich and accurate (Here's a short description of how LiDAR works if that would be helpful!) and can be gathered virtually continuously.  It outstrips traditional data gathering methods in terms both cost and quality of the data gathered.
Digiflec are working to make this rich data available to local authorities in useable formats, so that they can make confident, evidence-based decisions.
3. How does Connected Intelligent Infrastructure Monitoring work?
Connected Intelligent Infrastructure Monitoring uses LiDAR sensors installed so that they can 'see' a key area. The sensors collect dynamic spatial data about vehicles, pedestrians and cyclists, displaying their speed and the direction they're heading. This active tracking of patterns enables organisations to understand accurately how the area is being used, with a level of detail that has never been achieved before. The data can be seen in real time, and it is also stored so that it can be used to gain insights about how the area is used through time, and measure the impact of any changes which have been implemented.  The use cases differ for how the data might be used in real time or retroactively.
Data and data visualisation are already key components of the urban design process, and CiiM opens up possibilities for taking this to new levels of depth and precision, allowing for more confident and creative urban design through the uncovering of complex patterns of activity. It could be useful to have data about how an area is used by cyclists, for example, to help understand how an area might be made more user-friendly for active travellers.
In real time, the data might be used for a number of 'smart' applications including Parking/Loading/EV charge bay occupancy and duration, identifying high sided vehicles in high wind conditions which might pose a danger when crossing a bridge, measure taxi and bus stop occupancy/demand and identify in real time when services are needed, identify accident hotspots via near miss identification, traffic light control optimisation and the creation of smart intersections, the identification of people in restricted areas who might be vulnerable, pinpointing anti-social behaviour.
4. As a Tay5G winner, what are you looking to achieve with this project?
Winning the Tay5G funding will allow Digiflec to increase the capabilities of CiiM whilst also making the system more cost-effective and easier to install (and relocate if necessary).
Digiflec, together with Tay 5G and The Scotland 5G Centre to expand the capabilities of our Connected Intelligent Infrastructure System, while reducing the system hardware requirements and cost.  5G, with its increased bandwidth, high reliability and low latency, will allow the use of multiple sensors and remote data processing.  Digiflec, having already developed and deployed a single sensor system which transmits data over 4G, are working to make CiiM more powerful, cost effective and easier to install.
The project is centred round two CiiM installation sites in Dundee, and by the end of the programme, Digiflec will have a system where data from multiple sensors is transmitted over a 5G network to be handled by a single processor.  5G functionality means that one edge processor can be used for a number of sensors, reducing costs and energy consumption, and conserving resources.  Less equipment and cabling will also allow for easier installation and relocation of the system.
5. What does 5G offer the project?
5G connectivity is predicted to be a principal 'smart city' technology. Smart intersections and intelligent traffic management systems are expected to be key features in future cities, and they need highly reliable, low latency data transmission to function. Ultimately, this project will use the Dundee 5G network to explore how 5G will be used in the development and creation of smart cities through the creation of 5G enabled, real-world smart urban areas.  DigiFlec are excited to be involved in this early, pioneering, stage in the creation of Scottish smart cities which will better meet our needs as citizens.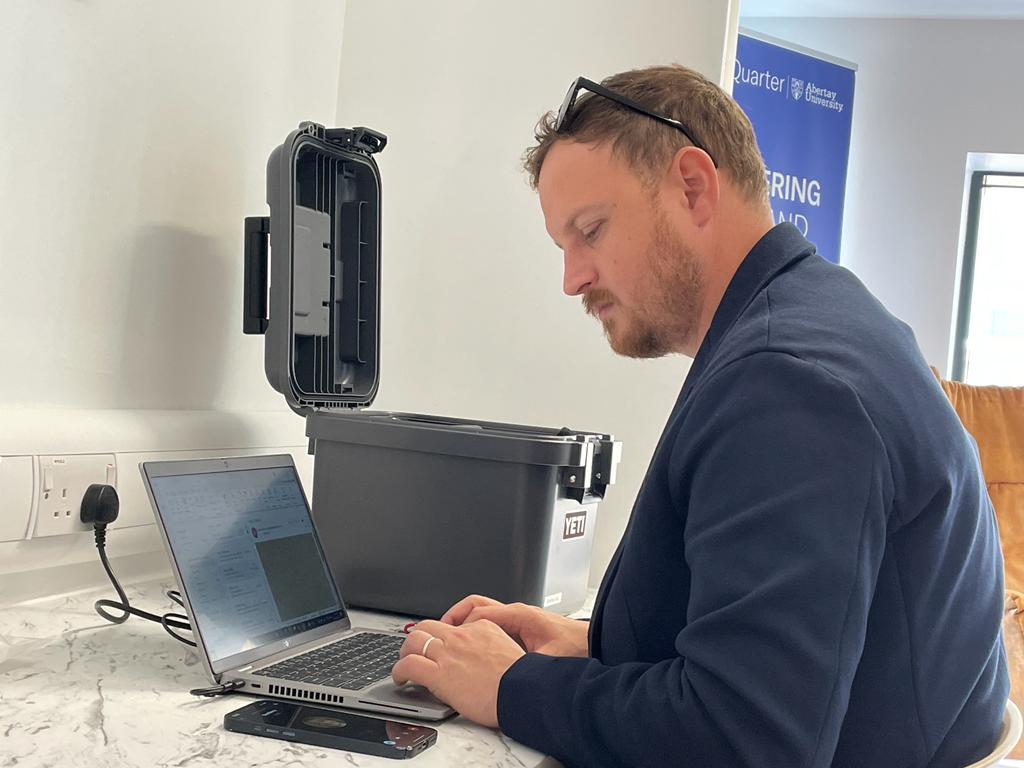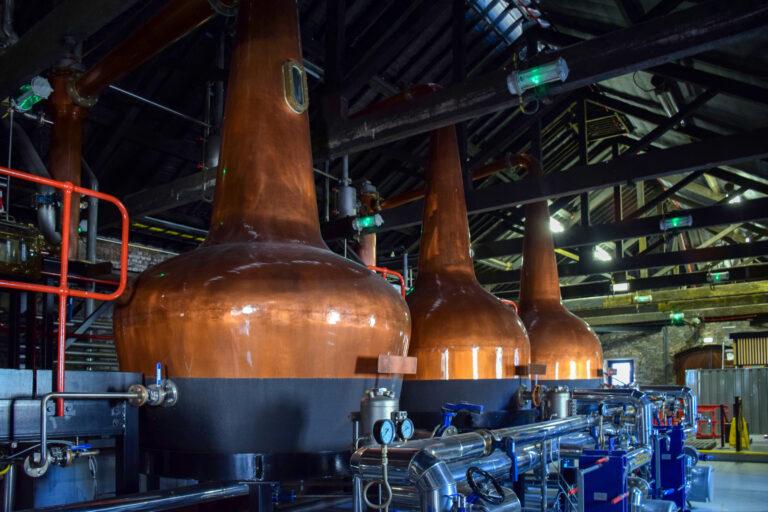 Scottish whisky distillers could save £30m over five years by investing in 5G technology
Published: 17th October 2023
Scottish whisky distilleries have the potential to save £30m over five years by investing in 5G technology according to a new impact report by The Scotland 5G Centre.
As the nation's innovation centre for accelerating the deployment and adoption of 5G connectivity, The Scotland 5G Centre commissioned Jacobs to explore the potential use of 5G in whisky distilleries. The report reveals £376,500 of potential benefits could be realised for a medium-large distillery on an annual basis as a result of the implementation of 5G.
The key findings of the report are based on research and primary data from a distillery in Central Scotland which produces approximately a quarter of a million litres of whisky per year. With 146 malt and grain distilleries in Scotland producing around 401 million litres per year, the installation of 5G technology could be significant in both modernising and futureproofing the sector – particularly for distilleries in more remote areas of the country.
Exploring the current challenges faced by whisky distillers, the study identified four key areas where 5G technology could support the industry: health and safety, cask management, site management and maintenance and security.
Key findings from the report include:
5G-enabled geofencing, used to set up virtual boundaries across the site, could reduce health and safety incidents by 50% by sending real-time alerts to workers entering potentially high-risk zones.
Cask management efficiency processes could be boosted by 15% using 5G-enabled RFID (Radio Frequency Identification) systems to support real-time data collection and allow warehouse workers to monitor the location of the casks.
Distilleries could gain £125,000 due to increased labour productivity in cask management process (reduce manual-record keeping) leading to a more accurate and reliable inventory.
5G connectivity can enable the granular mapping and tracking of equipment and assets, enabling more effective planning and sequencing of tasks to maximise working efficiency and resulting in large reduction (50%) in equipment and asset-related downtime.
Whisky distillers could cut security breaches in half by the deployment of remote and automated security measures, using 5G-enabled surveillance and monitoring.
Ian Sharp, Head of Delivery at The Scotland 5G Centre said: "Given the value of Scotland's whisky industry, not only to the economy, but also to Scotland's strong reputational heritage, distilleries are always looking for new ways to enhance innovation and drive operational efficiencies. With challenges such as rising inflation and sustainability firmly on the agenda, it's becoming increasingly important for distilleries to find new ways of remaining commercially competitive.
"This report indicates that investing in a combination of 5G connected technologies and private 5G networks will allow distilleries to unlock new ways of working that will not only reduce costs but boost productivity and efficiency across their business."
Rick Robinson, Director of Smart Places at Jacobs added: "5G technology has the potential to revolutionise Scotland's whisky distillery industry. Advanced communications like this could significantly change the way distilleries operate and enhance the efficiency and productivity of the industry as a whole – particularly rural distilleries.  This study illustrates that 5G capabilities are relevant in every sector, and I believe we're only skimming the surface of what this technology can do."
For more details and to read the full report, visit The Scotland 5G Centre website here: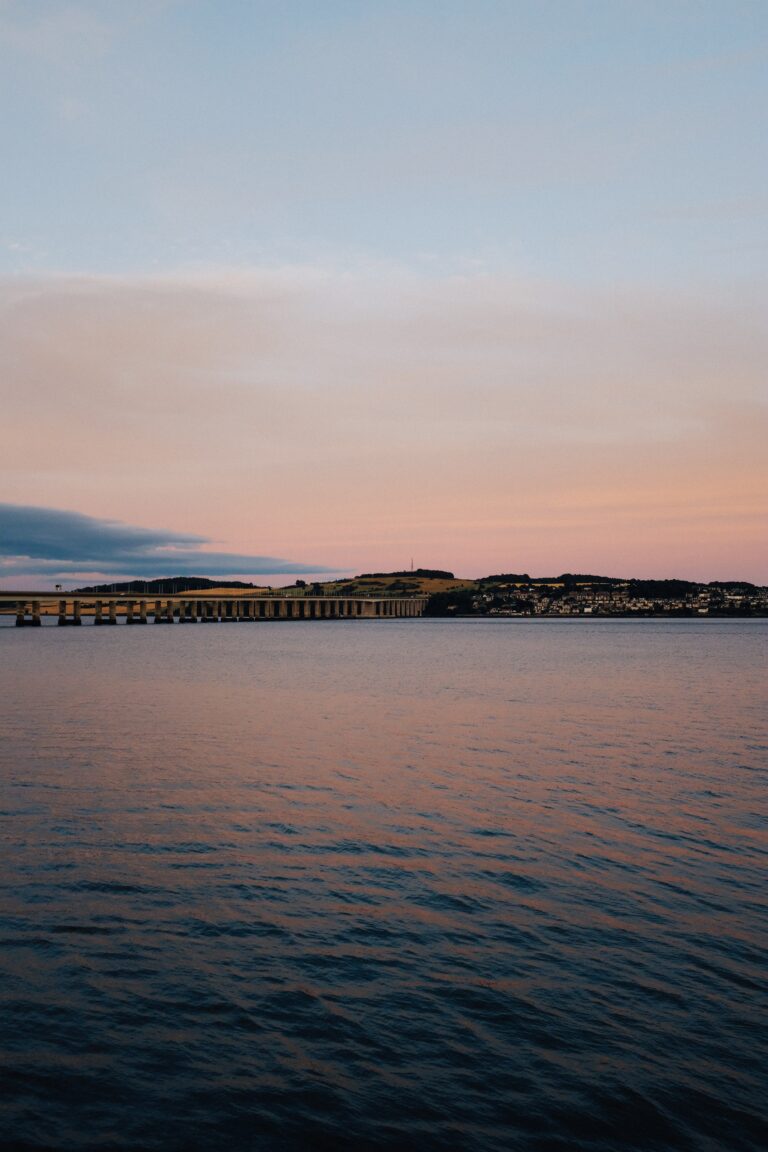 Dunfermline Tech Company Win Tay Cities Deal Tay5G Funding
Published: 16th October 2023
Digiflec, a Dunfermline based tech company, have become one of four successful applicants to win The Tay Cities Deal Tay5G Challenge Fund, a UK-wide grant funding opportunity worth £450,000. The funding awarded for innovative projects and services which use 5G communication technology, and will be used by Digiflec in the development of smart, real-time traffic and people monitoring and management systems.
The Tay Cities Deal is a partnership between the UK and Scottish governments along with public and private organisations across Angus, Dundee, Fife and Perth & Kinross that together will invest up to £700 million in projects promoting sustainable and inclusive prosperity for the region. The Challenge Fund, in collaboration with the Scotland 5G Centre and industry partners, aims to accelerate the development of innovative projects utilising the power of 5G technology.
During the project, which will finish at the end of March, 2024, Digiflec will create two Smart urban areas monitored by their CiiM (Connected Intelligent Infrastructure Monitoring) systems.  CiiM gathers inherently anonymous, and therefore GDPR-compliant, data using LiDAR (Light Detection and Ranging) equipment.  Digiflec have over fifteen years of experience working with LiDAR technology, and the first city centre based CiiM system is installed in Dunfermline City.
CiiM gathers data about how an area is used by vehicles, pedestrians and active travellers and has implications for the development of Intelligent Transportation Systems, Smart City applications, effective urban design and the development of Smart urban areas.
This innovative approach to smart city development promises to have a positive impact, improving both urban living and sustainability.  Digiflec are excited to be involved at this early stage in the journey towards creating Smart Scottish Cities.
Julie Craik, Dundee City Council, says 'It is incredibly exciting to be working with such an innovative company as Digiflec and they are based right here in Tay Cities region. Their solutions provide vital insight and data. This means that everything from buildings to whole cities can engage with the very best approaches to managing people and traffic flows and beyond and deliver the best and most efficient experiences.'
Steven Gillan, Digiflec Company Director says  'I'm absolutely delighted that Digiflec emerged as one of the four companies to win a portion of the Tay Cities Deal Tay5G Challenge Fund.  This is about more than just funding, it's about pioneering the future with 5G communication technology. Digiflec are on a mission to redefine urban living with real-time monitoring, pushing the boundaries of what is possible in the evolution of Scottish smart cities.'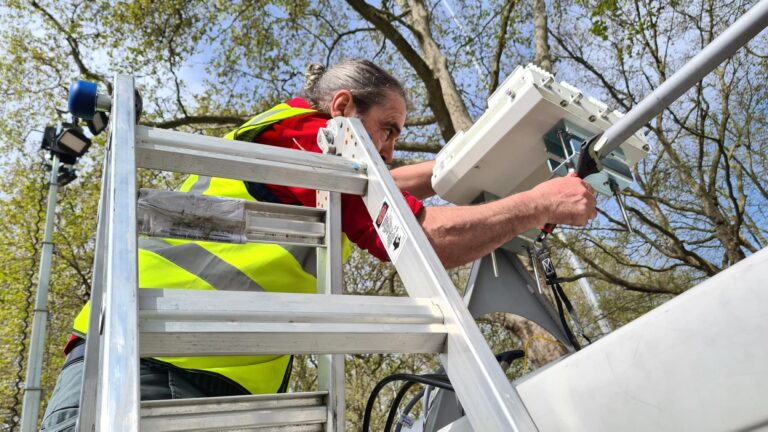 S5GC Sponsors Strathclyde University's 5G Engineers
Published: 9th October 2023
The Scotland 5G Centre was delighted to sponsor the University of Strathclyde's Software Defined Radio team (StrathSDR) and spin out Neutral Wireless as a 'champion' for their accelerator project on "5G Motion Capture for Live Performance and Animation".
The team won two innovation awards for deploying a stand-alone pop up 5G network to support the live broadcast of the Coronation of King Charles III.
Content Creation Award
Neutral Wireless and StrathSDR won the Content Creation Award at this year's International Broadcasting Convention (IBC), in collaboration with the BBC.
The teams  worked with the BBC and other key partners to deliver the world's largest temporary private 5G standalone network, supporting international broadcasters, for the historic event in May.
The network was used by 20 leading broadcasters, including the BBC, CBS, Sky and CNN. Eight 5G cells were set up along The Mall, providing reliable and uncontested coverage from Buckingham Palace to Admiralty Arch. It delivered 1 Gigabit per second (Gbps) of wireless connectivity, carrying high definition (HD) video from wireless cameras to production facilities around the world.
The kit was deployed after successful network testing in Loch Lomond-side at The Scotland 5G Centre supported Wave 1 Rural testbed earlier in 2023.
Best Technical Paper
The team were also awarded the best technical paper award at the IBC convention in Amsterdam.
The paper details how the private network was deployed along The Mall, a project that drew on years of collaborative work and demonstrated the viability of 5G technology for media production.
It was praised by the IBC committee and the Institution of Engineering & Technology, as 'exceptionally well-written and materially relevant to the media industry, sharing valuable technical insight.'
The potentially game-changing technology reduces the reliance on fixed wire connections between camera crews and outside broadcast vehicles, heralding a new use case for 5G.
Professor Bob Stewart, from the Strathclyde Software Defined Radio team, said: "5G technology was previously used on a smaller scale to connect cameras for international news broadcast coverage of the late Queen Elizabeth II's final departure from Scotland.
"Following the Coronation network success, we are now driving forward our research and development for private networks and together with our spinout have some exciting outputs lined up over the next twelve months."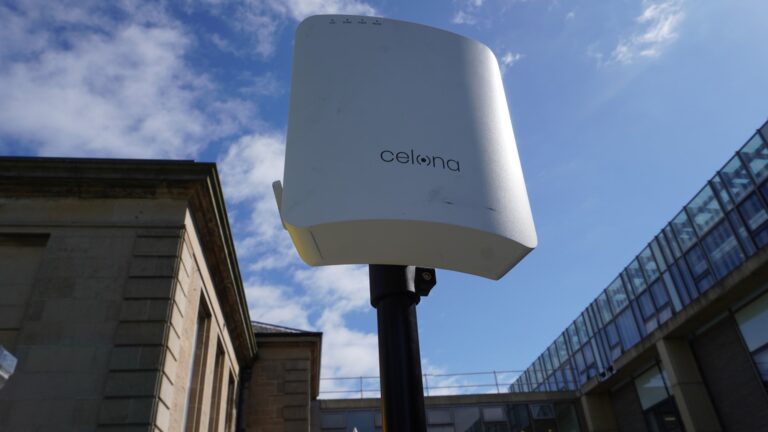 More businesses encouraged to use 5G service
Published: 5th October 2023
More businesses across the Highlands and Islands are being encouraged to take advantage of a 'pop-up' 5G network service that's demonstrating the substantial benefits of applying advanced connectivity technology to business needs around the region.
The Scotland 5G Centre (S5GC) a Scottish Government initiative, offers the region a new, free 5G Innovation Testbed service, hosted by the Highlands and Islands Enterprise's (HIE) Digital Demonstration Centre in Inverness.
S5GC's advice and its pop-up networks (provided by a range of technical partners including Celona, Attocore and Athonet) are available to organisations looking to explore how 5G solutions can significantly improve their business.
The Scotland 5G Centre has a suite of 5G Innovation test beds across Scotland, however the use of the pop-up network allows S5GC to trial 5G technology to geographically dispersed areas, from Thurso to Fort William, making it accessible for all businesses in the region.
The application of private 5G network technology introduces new innovation possibilities that go beyond today's connectivity limitations, removing the need to lay extensive fibering across sites, enabling the ability to connect multi devices and equipment to the network, offering fast and secure new ways to work, think, and addressing business challenges and opportunities. For example, its low latency allows businesses to monitor and remotely control mission critical operations using data in real-time. It also enables employers to train staff and access expertise remotely and helping to reduce business costs and energy consumption.
Since the launch of the Innovation Testbed many organisations have already engaged with the Region's Business Engagement Manager to explore how they can use S5GC to test products, services and solutions.
This includes a project with the Digital Health & Care Innovation Centre in Moray to develop new use cases that further demonstrate how 5G supports rural health delivery solutions and enables care services to be delivered to patients' homes, removing the need for travel and reducing patient waiting time.
Another involves a private 5G network deployed at the Port of Nigg to explore how advanced wireless connectivity can be used in a large-scale industrial site to deliver high-speed, private secure connectivity to temporary buildings and mobile installations/equipment and test push-to-talk services.
And a third is supporting Scotland' fisheries industry, through demonstrating in a challenging rural setting, 5G's ability to improve the monitoring of fish stock and migration.
Ian Sharp, Head of Delivery at The Scotland 5G Centre, said:
"As the uptake of digital connectivity accelerates globally, with technology such as 5G offering unprecedented new ways to substantially improve business performance, it's essential that Scotland's private and public sectors take full advantage of this opportunity. It's therefore exciting to see our pop-up networks being utilised by businesses in the Highlands and Islands region – supporting innovation, sustainability, and growth. We look forward to working with more organisations and supporting them to realise the benefits of 5G."
Theresa Swayne, senior development manager at HIE, said:
"The Highlands and Islands hub is keeping key sectors at the forefront of digital technology developments, helping to grow their businesses and create jobs. It's great to see the adoption of 5G technology in the region and how this is supporting economic activity.
"We're now appealing to businesses and social enterprises who have not yet considered 5G (or simply want to find out what it can do) to get in touch with the Scotland 5G Centre and explore how the technology can benefit their operations and stimulate commercial activity."
To find out more about the benefits of 5G of the S5GC's services access can contact our technical team at info@scotland5gcentre.org or submit an expression of interest: https://scotland5gcentre.org/expression-of-interest/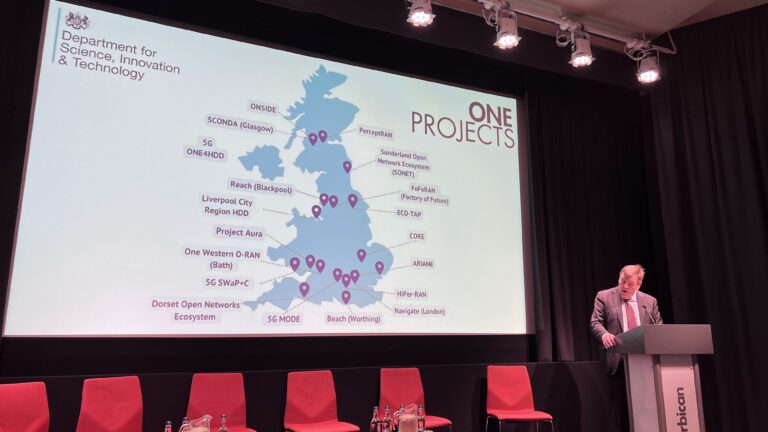 The Scotland 5G Centre is named as a Partner in £9.1 Million DSIT–funded telecom innovation project
Published: 4th October 2023
The Scotland 5G Centre, the national centre for accelerating the deployment and adoption of 5G connectivity in Scotland's industry and public sectors, has been named as a support partner on the delivery of the SCONDA (Small Cells ORAN in Dense Areas) Project.
Together with AWTG Ltd, Three UK, Boldyn Networks, P.I. Works, Inc., the University of Surrey, the University of Glasgow and Accenture, The Scotland 5G Centre has been awarded a £9.1M project that will address the unique technical and commercial challenges of mobile networks in High-Density Demand areas.
The funding is part of an £88 million research and development boost for innovative connectivity to future-proof UK mobile networks from the Department for Science, Innovation and Technology (DSIT). It is one of 19 projects of the Open Networks Ecosystem (ONE) competition, designed to tackle barriers to the adoption of open mobile networks by accelerating the development and demonstration of new telecom technology as well as considering the feasibility and reliability of this technology.
SCONDA is a first-of-its-kind project that will integrate Open RAN and Traditional RAN in a high-density, high-demand environment handling live traffic in a Mobile Network Operator network. Open RAN is a new approach for creating the mobile networks needed to connect devices to the internet. It is a non-proprietary version of the Radio Access Network (RAN) system that allows interoperation between cellular network equipment provided by different vendors.  On another hand, in a Traditional RAN system, the radio, hardware and software are proprietary. This means that the equipment comes from one supplier and that operators are unable to, deploy networks with components from different vendors.
The SCONDA partnership will build, integrate, optimise and deliver an Open RAN network in Glasgow City Centre, embedded into the existing Three UK core network, operating alongside their Traditional RAN.
Glasgow was chosen as a location for the project as it is a current hotspot for Three customers both in footfall and mobile traffic. The project will handle live traffic from Three customers aiming to provide improvement in both coverage and capacity.
Luca Campanalonga, Business Development Manager at The Scotland 5G Centre said: "We are very proud to be part of the SCONDA consortium, which will deliver a first-in-the-world project to pioneer the integration of Open RAN into an existing, live Traditional RAN network. This collective effort will help improve network performance and user experience, and it is great to have Glasgow as an epicentre for innovation in the mobile industry. The Scotland 5G Centre's continued role in DSIT programmes demonstrates our commitment to supporting the adoption of advanced telecommunications in Scotland, informing public policy on their benefits and replicability approaches for deployment at scale of these technologies"
More information about SCONDA is available here.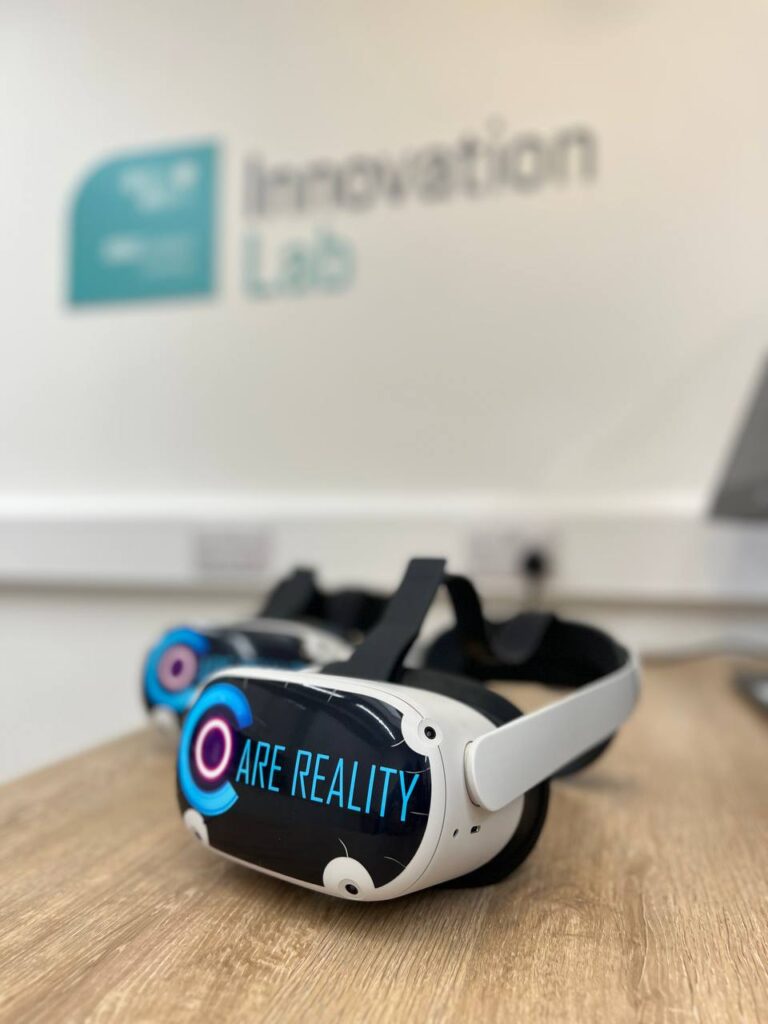 5G-enabled Testing at our innovation hubs: Care Reality
Published: 15th September 2023
Care Reality, one of the winners of The Scotland 5G Centre's inaugural innovation challenge 'Shaping Digital Health & Social Care' has returned to our S5GConnect Dumfries hub to conduct latency testing of their most recent project over our Private 5G network.
Care Reality is an innovative Scottish EdTech software company that designs and builds immersive learning experiences through virtual reality (VR). Emerging from the Scottish Governments CivTech 6 Accelerator programme in 2022, Care Reality are dedicated solely to the health and care sector, providing a learning platform tailored for community health settings and residential care homes.
Learners are fully immersed within a dynamic 3D environment, navigating interactive scenarios and lifelike situations that enhance their knowledge, confidence and skills through experiential learning.
Using virtual reality headsets and their bespoke software platform, Care Reality is exploring the benefits of 5G for their ongoing projects, including R&D project: 'Virtual Choirs in Care Homes: A networked XR therapeutic singing intervention to improve mental health'.
We spoke to Jake Spreadborough, Lead Developer at Care Reality about the company's latest project and testing at the Dumfries hub.
What benefits are you seeing as a result of participating in the S5GC Innovation challenge last year?
Following the S5GC Innovation challenge, Care Reality has seen increased engagement in Dumfries and Galloway within both the health and social care and higher education sectors.
What's the main focus of this testing?
With this testing, we are exploring the potential applications of 5G networks and its benefits in regard to further iterations and developments of our project. Over time, we would like to increase the integration of networked features in the Virtual Choirs project to further extend its use cases and potential user base.
We wish to achieve a latency and download that gives users a totally harmonious experience with the other fellow choir singers – so there is no noticeable delay or lag, and it gives the user the experience of being with the other members of the choir and singing live in a choir as if at the same location.
How does the headset work?
Users will be placed into the headset, and all control will be carried out by a 'Leader', who loads up singing experiences for all participants. The leader will be able to communicate directly with each user, to ensure comfort. We also have safeguarding systems implemented to ensure that each user is safe and is able to exit the experience whenever they want to.
How will this technology benefit people living with dementia?
Generally, we expect this technology to build on the evidenced therapeutic benefits that singing can bring for people living with dementia and carers, and their mental health and wellbeing. The group choir experience aims to create a sense of presence within the immersive VR scene to recreate the sense of belonging, shared purpose and co-creation that are known to contribute to the social connectedness of choir singing.
What are the benefits of having facilities such as the Dumfries hub, accessible for organisations in the south of Scotland?
The Dumfries hub is an excellent facility for use-case testing and for on-site testing, and Care Reality has utilised this multiple times since completing the S5GC Innovation challenge. It also offers a great co-working space that provides a nice way for an otherwise remote company to meet up and work together on our projects.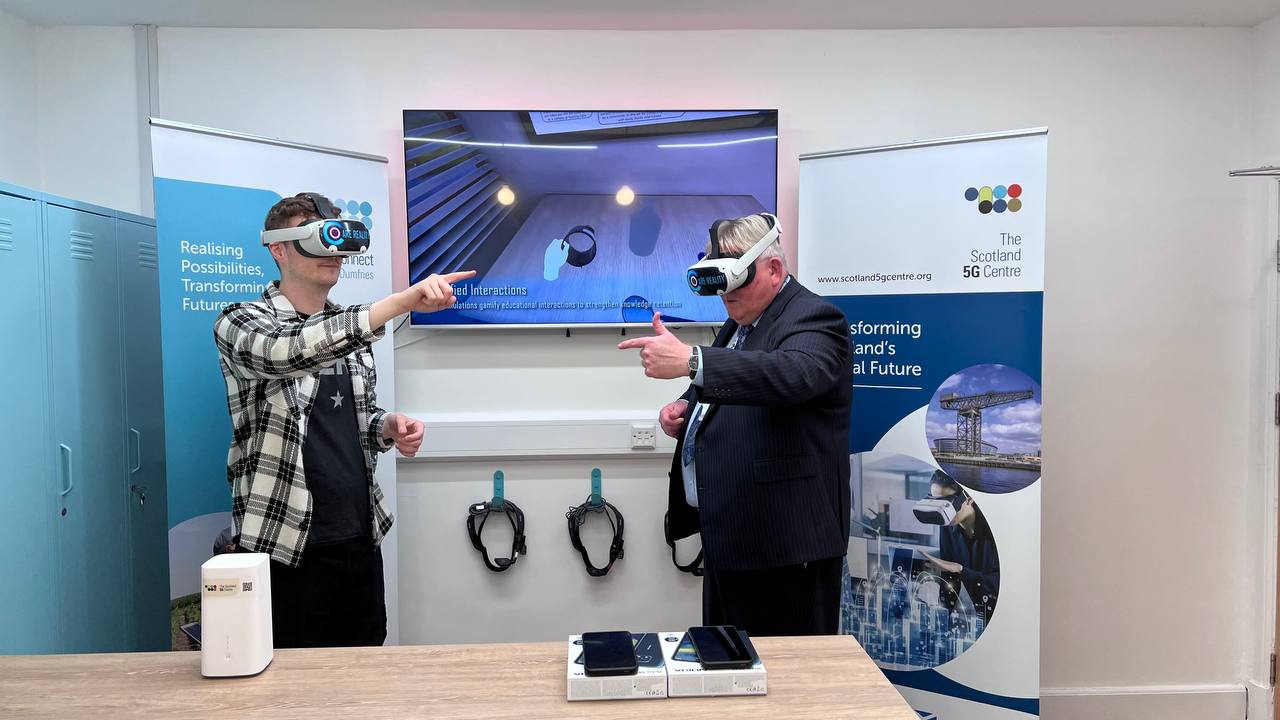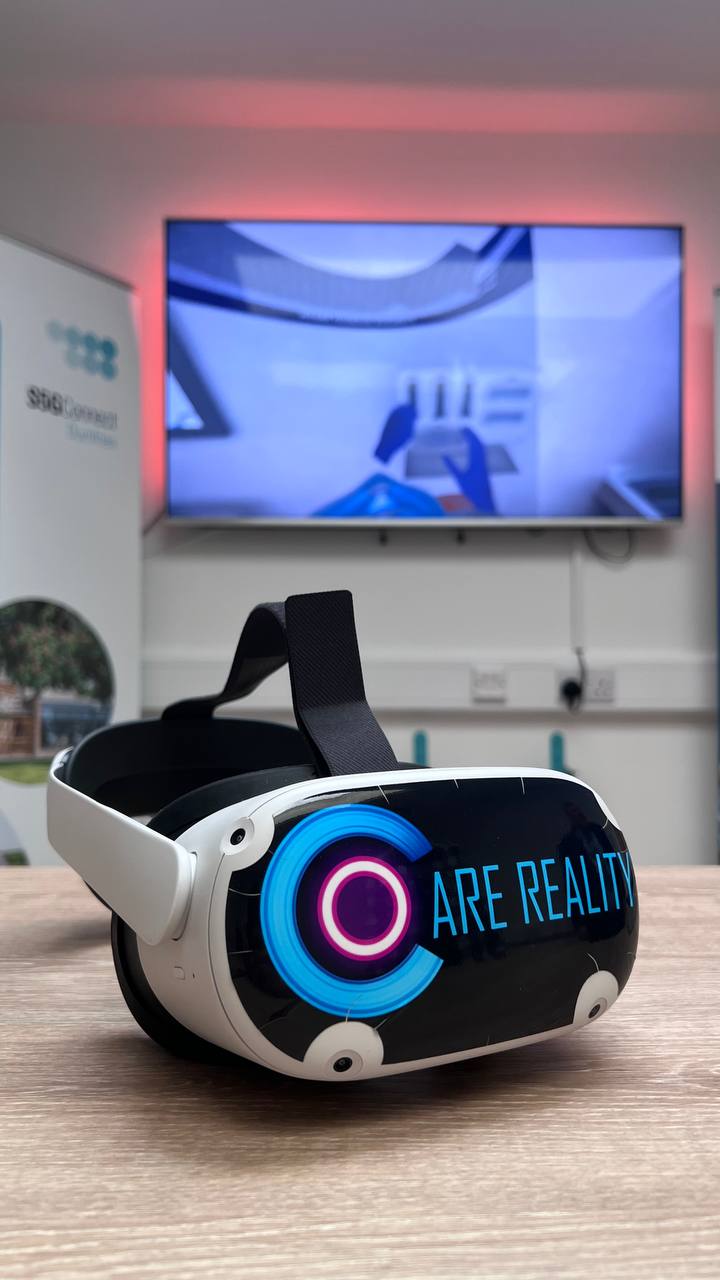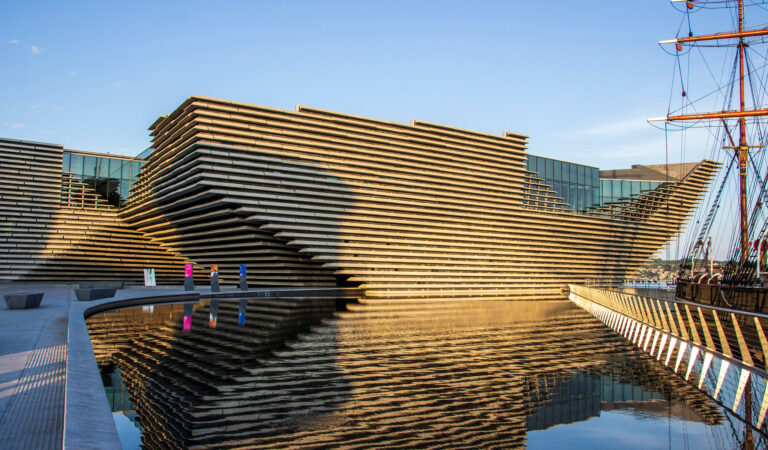 Tay5G Challenge Fund Winners
Published: 11th September 2023
Tay5G, a Tay Cities Region Deal project in collaboration with the Scotland 5G Centre and industry partners, has today announced the winners of its Challenge Fund.
This competitive funding initiative aims to accelerate the development of innovative projects utilising the power of 5G technology to transform various sectors. It has been supported with around £430,000 of Scottish Government funding as part of its £2million investment in Tay5G.
The winners of the challenge are Digiflec, Neutral Wireless working with QTV, James Hutton Ltd and Scotland Re:Design.
The fund attracted extensive interest and the winners, chosen from a wide range of great ideas, represent a diverse range of innovation. Supported by the adoption of 5G technology, these projects aim to bring about advancements in fashion, agritech, smart cities, and broadcasting, driving economic growth, and delivering tangible benefits to businesses and communities in Scotland and beyond.
Digiflec, a technology company, has been selected for their smart cities, digital twins and Internet of Things (IoT) project. By harnessing the power of 5G connectivity, Digiflec aims to create smart city solutions that improve the quality of life for residents and enhance urban infrastructure efficiency. Their project includes the development of smart, real-time traffic and people monitoring and management systems. Digiflec's innovative approach to smart city development promises to make a significant impact by improving urban living and sustainability.
James Hutton Ltd is the commercial arm of the James Hutton Institute, a world-leading agriculture and agritech research organisation. The company has secured funding for 'groundbreaking' innovation. Leveraging 5G technology, their project aims to enhance precision in farming practices, increase crop yield and quality, and support sustainable agriculture. By deploying sensor networks, adding automation, and utilising real-time data analytics, the company aims to provide farmers with valuable insights and recommendations to optimise farming operations, reduce resource consumption, and improve overall productivity. These techniques have the potential to revolutionise agricultural practice and contribute to a more efficient and socially responsible food production system.
Neutral Wireless, a sustainable mobile wireless technology company, is working in partnership with broadcasting company QTV. They have won funding for their project focused on improving broadcasting capabilities. Leveraging 5G technology, they aim to further enhance broadcasting infrastructure that supports high-quality, low-latency live streaming and remote production. This will enable broadcasters to deliver immersive and engaging content to viewers, regardless of their location. By embracing 5G capabilities, their work will help to ensure a seamless viewing experience for audiences.
Scotland Re:Design has been awarded funding for their immersive experience fashion project, which merges the worlds of fashion, textiles  and technology. Combining virtual reality, augmented reality, and 5G connectivity, Scotland Re:Design will work with designers to create interactive fashion experiences that allow customers to virtually try before buying. This concept has the potential to revolutionise the textiles and retail sectors, contribute to reducing waste and provide unique shopping experiences to consumers.
Tay5G and The Scotland 5G Centre continue to encourage and support the development of innovative 5G projects, fostering Scotland's position as a leader in technological advancements. By embracing the opportunities presented by 5G, Scotland is set to unlock new possibilities and create a brighter future for its industries and citizens.
Scottish Government Wellbeing Economy Secretary Neil Gray said: "I congratulate the winners on their innovative use of 5G technology, which promises to improve quality of life and drive sustainable economic growth within the Tay region.
"From improved farming to smarter city planning, broadcasting advances to virtual try before you buy fashion, these winning projects demonstrate the enormous variety of uses for this cutting edge 5G technology.
"The Scottish Government invested £2 million in Tay5G through the Tay Cities Region Deal and is working to ensure our substantial investments in Scotland's digital infrastructure make the maximum impact on lives and livelihoods."
Dundee City Council's Fair Work, Economic Growth and Infrastructure Convener, Councillor Steven Rome, said: "The Tay5G Challenge Fund was designed to help the Tay city region growth sectors embrace 5G networks and enhance their business by optimising processes, increasing capability through to enabling new products and services.
"The winners have certainly risen to the task. Each project represents genuine innovation with the power to harness the latest connectivity technology and transform sectors of the economy from fashion to farming. They all have real potential, and I look forward to seeing how they develop going forward."
The Scotland 5G Centre says: "The Scotland 5G Centre's (S5GC) Dundee hub is pleased to be a partner of the Tay5G in this Innovation Challenge. As a purpose built 5G testbed location invested in the region, and at the heart of the technological innovation ecosystem, S5GC supports research and development on enabling technologies for applications where 5G connectivity plays a key role in transforming key industries. We are looking forward to supporting the winners alongside the process in this unique opportunity the region is offering."
For more information about the Tay5G Challenge Fund and the winners of this funding cycle, visit www.tay5g.com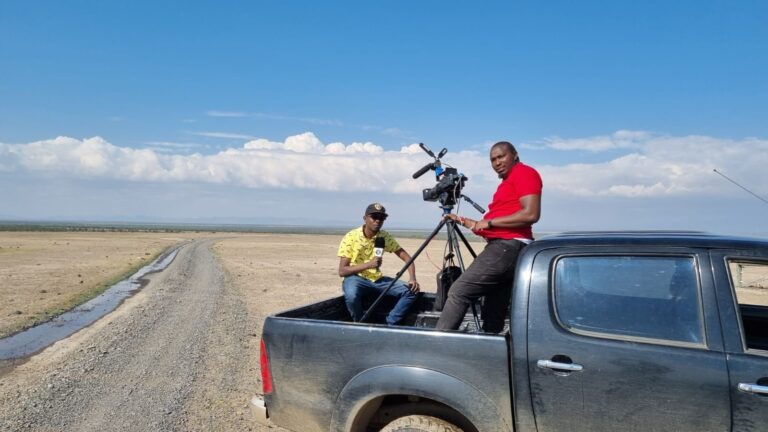 Pioneering 5G Trials create a new window on the world.
Published: 9th February 2023
The 'Lomond Network in a Box' supported by the Scotland 5G Centre's rural testbed project has been used all over the world on 'proof of concept' trials.   The results have...