Upcoming Events
Interested in finding out more about The Scotland 5G Centre? We host and speak at various internal and external events around the world. This year we are hosting our first national 5G event. Find out more about our upcoming events below: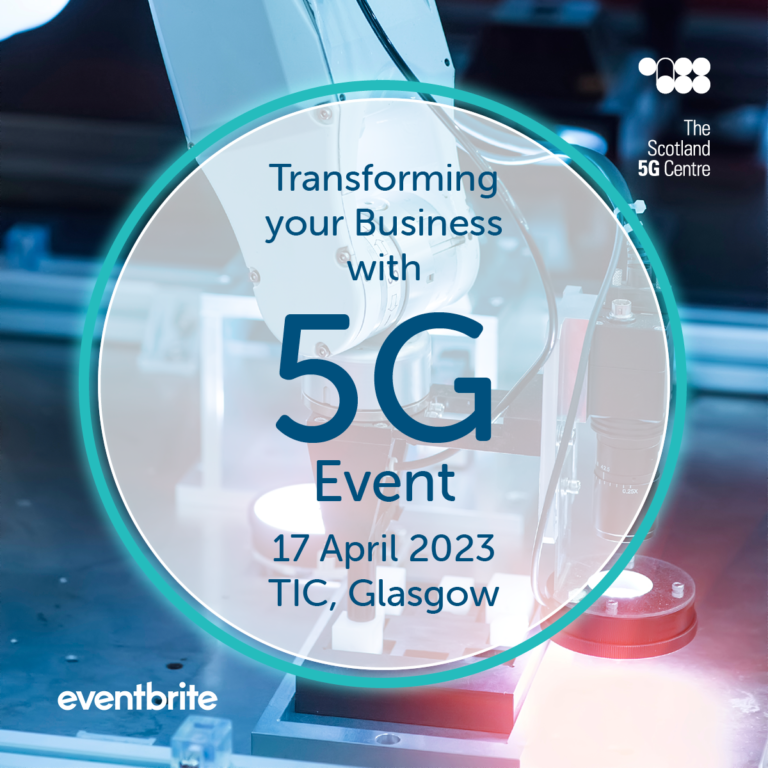 Transforming Your Business With 5G
17 April 2023
A date for your diary! We're delighted to announce the date for our first 5G conference! Join us on 17th April at the Technology & Innovation Centre in Glasgow as...
Sign up for our 5G newsletter
Stay up to date with the latest events and developments at the Scotland 5G Centre.