Enhancing healthcare through 5G communications
For some time, the prevailing models of healthcare provision have been shifting towards decentralised, community-based services. Many of these services have been developed around communications platforms supporting telecare and telehealth delivering large scale levels of coverage. Two current phenomena will accelerate the further development of this;
The immediate need to reinforce and improve models of remote healthcare provision in a post COVID environment
The arrival of 5G technologies as an enabler of service improvement
While many services can be delivered successfully across existing communications platforms; this webinar will explore and discuss the qualitative step-change that can be brought about in service coverage, quality and reliability only when the platform is 5G.
The Scotland 5G Centre is the national centre for accelerating the deployment and adoption of 5G and realising its economic and societal potential for Scotland. Delivered in partnership with ScotlandIS, the membership and cluster management organisation for digital technologies in Scotland, this webinar will showcase real situations where 5G is already assisting improvement in healthcare provision, and highlight opportunities for further development.
Based on a series of three short presentations followed by a Q&A panel session, the webinar will seek to identify common areas of interest, collaborative opportunities and themes for further discussion through further webinar events.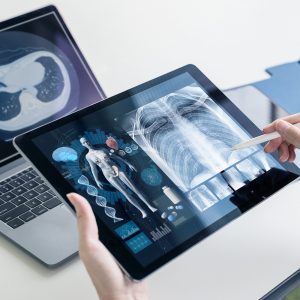 The format for the session will be
Welcome and Introduction – Paul Coffey, CEO, The Scotland 5G Centre
Enhanced image resolution in remote health screening – Ashleigh Timmins BT and Paul Campbell NHS NSS
Intuitive Interface in home healthcare – John Wilson CEO, Ajenta
Network Solutions for Real-time Healthcare – Graeme Harrold and Simon Parry, Nokia
Panel Q&A – speakers + Richard Parkinson, Farrpoint
Register here