Meet the people at the Scotland 5G Centre
We're a small team at the Scotland 5G Centre but our connections reach across the industry, public sector and research community. From our base in the Glasgow City Innovation District and our S5GConnect hubs, we work with people the length and breadth of Scotland, and beyond. We also work closely with our Governing Board and Strategic Advisory Group.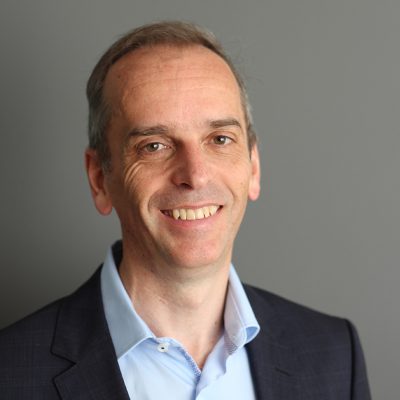 Paul Coffey
CEO
Paul takes a vision and makes it reality through strategic development. He is passionate about mobile telecommunications and delivering socio-economic benefit to a broad range of stakeholders enabling digital connectivity.
Previously, as founder of his consultancy practice, Paul advised both private and public-sector organisations on major strategic initiatives, taking advantage of the latest wireless capabilities to develop coherent plans to deliver organisational goals and increased business value.
Paul began his career on the first graduate training scheme run by Orange, now EE, and rose through the company to become head of strategic development. There, he played a key role in establishing the UK's first deployments of 4G services in rural communities.
He was recently recognised as one of the Connected Britain Top 100 influencers.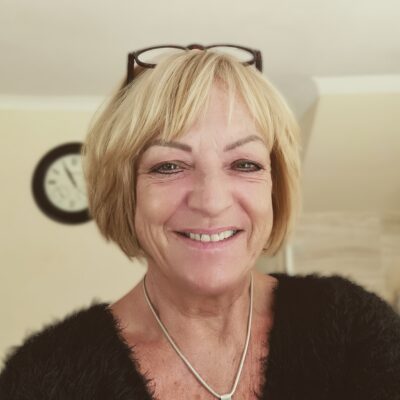 Jackie Steven
Finance & Business Operations Manager
Jackie joined the Scotland 5G team in May 2021 as Finance and Business Operations Manager.
Prior to this, Jackie has worked within education, holding a key position at Calderglen High School, before moving into the Third Sector, where she worked with charities training clients who faced barriers, upskilling individuals within the local authorities in employability and IT.
Following this, Jackie joined Rathbone Training as Programme Manager for North and South Lanarkshire and was shortly afterwards promoted to Programme Manager for Central Scotland.
Jackie's major strength is developing the strategies required to achieve the desired results while building a highly motivated team.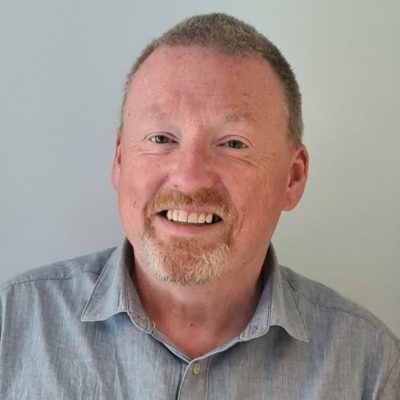 Ian Sharp
Head of Business Development
Ian joined the Scotland 5G Centre team in June 2021 as Head of Business Development and his role includes developing new partnerships, key strategic alliances and opportunities in order to support advancement of 5G in Scotland.
Ian has significant experience in business development gained in the public, private and academic sectors.  In addition to successfully developing new business and growing sales, he has led major bids, managed strategic partnerships, and developed, implemented and managed new projects.
He joins the Centre from the University of Edinburgh's Edinburgh Innovations, where he headed a team focussed on engaging with Industry to deliver innovation; he introduced a range of initiatives to drive collaboration and increase impact, such as the University's AIMday program and its new strategic partnering program.
Prior to joining Edinburgh Innovations, Ian was responsible for delivering technology transfer/implementation from MoD to UK Industry in Scotland, working with a diverse range of UK companies at a senior level.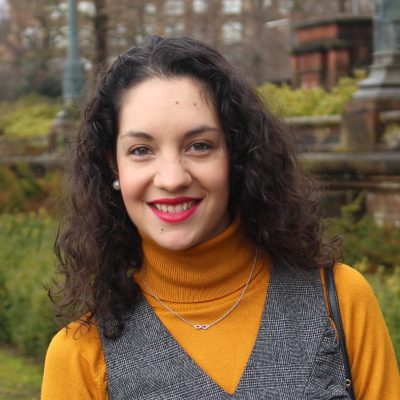 Esther Francisco Ballesteros
Marketing and Communications Manager
Esther joined The Scotland 5G Centre team as Marketing and Communications Manager in May 2021.
Esther holds a BA (honours) in Business and Administration as well as an MA in Marketing and has over 12 years of international marketing experience with a number of leading companies.
Most recently Esther worked for s1homes, part of the Newsquest Group, as the Marketing Manager responsible for leading the development of the brand and communication strategies and for German Doner Kebab as their International Marketing Manager establishing the strategy and plans for new markets in North America.
Prior to this, Esther worked in several marketing positions within the FMCG sector at Heineken, Mondelez and Avon and has experience developing and implementing marketing and communication strategies, leading offline and online marketing activities, managing B2B and B2C multichannel campaigns, ensuring brand growth and audience engagement.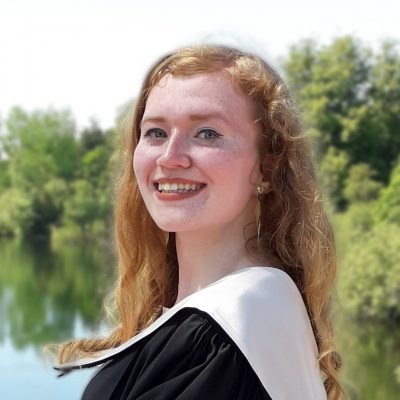 Siobhan Divers
Marketing Assistant
Siobhan joined The Scotland 5G Centre team as a Marketing Assistant in April 2021.
Prior to this, Siobhan held positions at Scottish Chambers of Commerce and Newsdirect and has volunteered for a number of organisations including Maryhill Burgh Halls Trust and Take One Action Film Festival.
Always keen to learn something new, her skill-set spans from event-planning to magazine journalism and social media management, and she has also tried her hand in film-making, political reporting and radio broadcasting.
Siobhan graduated from the University of Stirling with a BA (Hons) in History & Journalism Studies in 2018.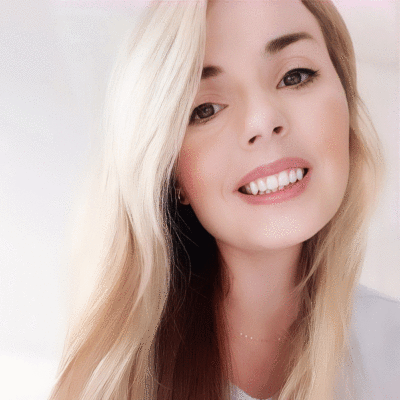 Nicola Graham
Marketing Assistant
Nicola joined the Scotland 5g Centre team as a Marketing Assistant in August 2021.
Prior to this, Nicola worked in the Marketing and Communications team in the Faculty of Humanities and Social Sciences at the University of Strathclyde. She has also worked for the University of Glasgow and has over 8 years experience of working within higher education.
Her work includes event management, content creation, digital marketing, social media management, graphic design, web management, video editing and customer relations.
Nicola has a Bachelor of Design Degree from the University of Dundee and graduated in 2009.
She is also employed by the Scottish Rugby Union and assists with match day events.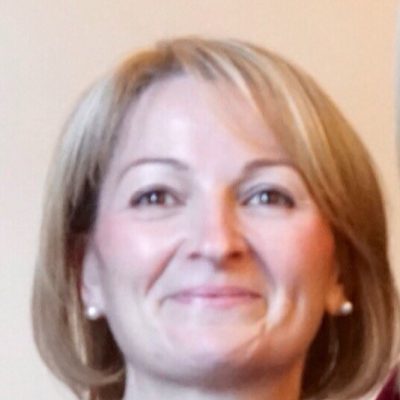 Sue Berry
Executive Assistant
Sue is the CEO's Executive Assistant and also provides Admin support to the wider S5GC Team.
Sue's background is over 15 years experience working for C Suite Executives in both the Private and Public Sectors and Military Commanders in Jersey, London and Germany.  More recently Sue was the EA to the Senior MoD Civil Servant in Germany and worked with the British Forces in their large scale programme to relocate over 8,000 Troops and their families back to the UK.
Sue is a Member of the Royal Society of Arts Dip R.S.A. and received military commendations from 2* Generals for her work undertaken in Germany.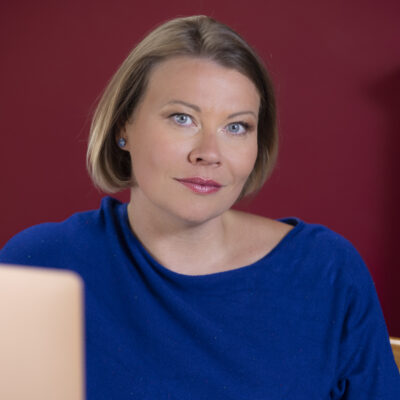 Lara Moloney
Head of S5GConnect
Lara joined The Scotland 5G Centre team as the Interim Business Engagement Manager for the S5GConnect Dundee hub.
With a career spanning 23 years across media, advertising, creative industries, publishing and connected places, Lara has a passion for business development, strategy and growth.
Having received an opportunity to work within world-leading projects in the smart city sector with Bristol is Open and the city councils Smart Operations Centre, and with SFT for the Dundee 5G Testbed, Lara has a thorough level of knowledge around the capabilities of new technologies, IOT and 5G.
As an RSA fellow with a commitment to volunteering, Lara has experience with UN Women and Women's Enterprise Scotland and with a keen interest in the start-up scene, specifically around women in business, Lara has appeared on panels at the Festival of Female Entrepreneurs and for She Means Business and is also an SME advisor for Enterprise Nation. Lara has also mentored for the Tech Accelerator Programme Ignite and for Lancaster University.
Andy Todman
Business Engagement Manager – Dumfries
Andy joined the Scotland 5G Centre team in May 2021 as Business Engagement Manager for the S5GConnect Dumfries Hub based at the Crichton Central, a new digitally enabled collaborative centre for learning and rural innovation at the Crichton Estate in Dumfries, serving the south of Scotland.
Andy's key role is fostering innovation and collaboration by bringing together partners across the Private, Public and Third Sectors, creating a pipeline of projects that will promote 5G and its relevant application to organisations through the S5GConnect Hub.
Previously Andy has held Chief Executive Officer roles for a chain of residential nursing homes, and an Age UK Brand partner, prior to those as a Head of Service at Loreburn Housing Association where he worked with partners to introduce ARMED, a wearable digital health falls prevention device, into sheltered housing and therefore brings a wealth of Health and Social Care experience to the Hub role. In addition, Andy has worked across Dumfries and Galloway in a business development role for a US multinational serving sectors including the Agrifood sector.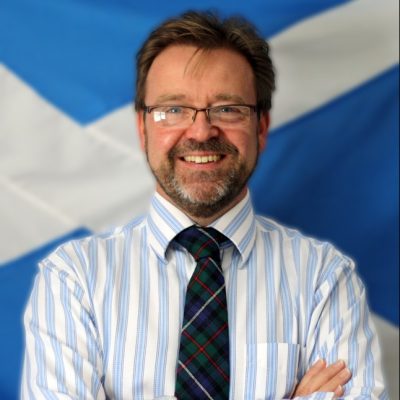 Tom Marchbanks
Business Engagement Manager – Forth Valley
Tom joined the Scotland 5G Centre team in May 2021 as Business Engagement Manager for the S5GConnect Forth Valley Hub bringing a deep understanding of business engagement across a broad range of industrial sectors as well as a thorough understanding of the public service.
Tom has spent many years delivering advice to UK businesses looking to enter overseas territories or expand their footprint in existing markets on behalf of both national & regional governments as well as for the Scottish Government. He is also a seasoned inward investment practitioner helping to build billion-dollar investment pipelines for national governments at home and overseas whilst also supporting the delivery of headline projects, such as the SAIC investment from China into the Longbridge car plant in Birmingham.
After returning from his last overseas appointment in the Middle East in 2017, Tom established his own consultancy company working with local companies looking to internationalise.