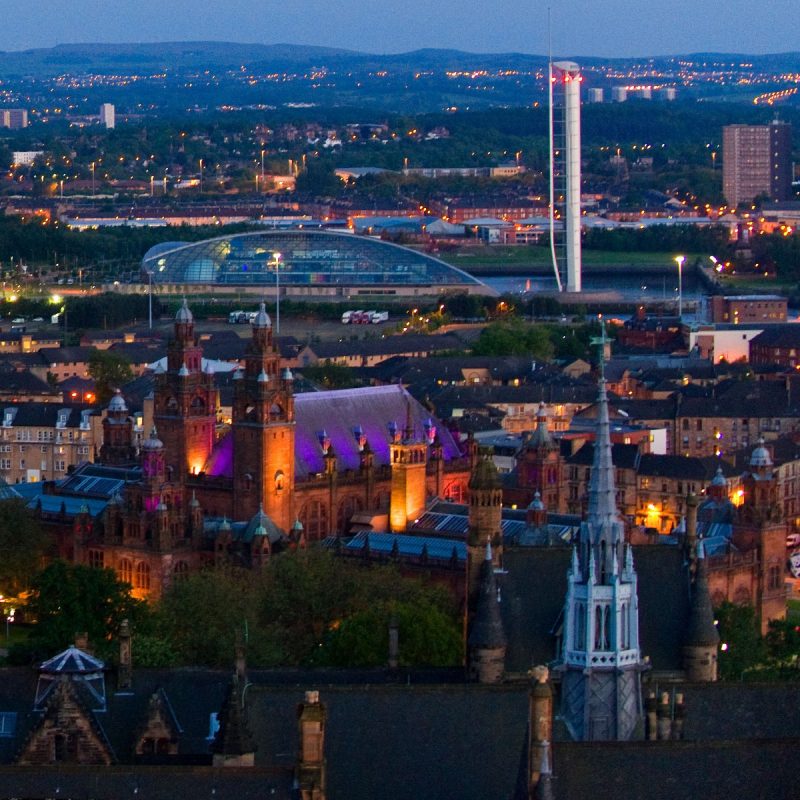 PROJECT TIMINGS
October 2019 – March 2022
TOTAL VALUE
£1.62 million
LOCATION
Glasgow Riverside Innovation District (GRID)
University of Glasgow West End Campus
Queen Elizabeth Teaching Hospital
Creative Media Cluster
PARTNERS
Lead partner: University of Glasgow
Other partners include Glasgow City Council and Scottish Enterprise, with the support of the Scottish Government
Anticipated Benefits
Establishing a world-class innovation district that could push Glasgow into the top rank of global innovative cities.
The project focuses on strategic economic sectors including education, health, finance, manufacturing, tourism and the creative industries. As a first step, the GRID will deliver a 5G-enabled Smart Campus at the University of Glasgow as an urban laboratory for 5G.
Further Information
The University of Glasgow's major campus development project will be the natural catalyst and stimulus for new opportunities in the physical, social and economic transformation of the broader Glasgow Riverside Innovation District.
The campus development is unique in its expansion of a historic campus in a mature urban quarter. As a world-class research-intensive university, occupying the equivalent of 70+ city blocks, surrounded by residential, cultural, leisure and commercial amenities and with a daily population movement of over 100,000 people, it can be considered as a city microcosm and an ideal urban laboratory.
The Smart Campus
The development of a 5G-enabled Smart Campus will:
create a world-changing, adaptable, connected, healthy and sustainable university campus.
provide a world-leading, technology-enhanced learning and teaching environment (local and remote)
support and develop research activities and strategic partnerships
The Smart Campus initiative will embed the use of smart technology into the daily lives of students, staff, the local community and our partners. Being at the heart of an economically productive, urban quarter for Glasgow, it will support high-value businesses and job creation.
Single city-centre site
Consolidating activities on a single exemplar urban site presents considerable opportunity to develop and demonstrate the technologies required to support services of the future.
The University of Glasgow campus provides this exemplar in a high-quality and compact setting, and this manageable scale facilitates the creation of a 5G-enabled Smart Campus as a natural test bed, crystallising and connecting UK capabilities within a highly visible transformation programme.