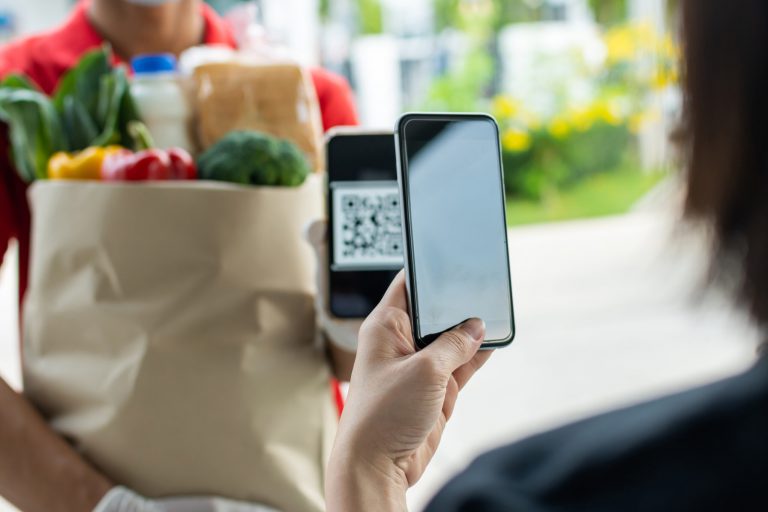 A modern 5G makeover will satisfy the appetite for change in our food supply chains
Published: 5th July 2022
First published in the Scotsman
By Paul Coffey, CEO, The Scotland 5G Centre
Scotland is particularly proud of its food and drinks industry – it has a larder full of speciality products and global brands.   Accounting for one in five manufacturing jobs and contributing to over 13% of exports, the industry is also a major contributor to Scotland's economy and a key growth sector.
Bringing together agriculture, fisheries, manufacturing, distilleries, brewing and transport logistics it is a sector that needs intelligent and resilient supply chains that are risk-aware, secure and adaptive.  This is where 5G can make a real difference as it can connect multiple suppliers and customers using advanced connectivity.
Food supply chains had their soft underbelly exposed with farmers, distributors and sellers often struggling to deal with increased demands in certain foods during the pandemic.  The 'just in time' delivery system which aims to reduce the need for large warehouses often meant there was stock, but in the wrong place.  This is exacerbated by the lack of workers to pick crops and food security was also in question.
We recently hosted Andrew Bailey, Governor of the Bank of England, to our live 5G innovation hub in Dumfries.   The aim of the visit was to showcase the role that technology can play in enhancing the contribution rural communities, like Dumfries and Galloway, can have on the wider economy.   We were able to demonstrate how agriculture can be re-imagined by using industrial automation, AI video applications, drones and IoT sensing technologies.
The Centre is in very early-stage discussions with partners on use cases that benefit from the characteristics of 5G to help in the food chain and net zero/carbon reduction in agriculture. Some examples include discussing the use of data rich imaging for the early identification of health issues in young livestock and monitoring of methane emissions of livestock in a bid to reduce them as part of greenhouse gas reduction.
We were encouraged by Mr Bailey's words of support and acknowledgement of the positive impacts 5G technology will have for businesses particularly in rural parts of the economy.   He recognised the role 5G will have to enable organisations to be more agile, efficient and responsive to change.
As well as agriculture, we are working across the wider food and drink sector to demonstrate the need for more resilient supply chains and enable businesses to adapt quickly to changes in demand. 5G offers the opportunity for businesses to connect with suppliers and customers in real time, which will help them to manage the flow of goods and services more effectively.
Organisations that are able to make their supply chains 5G-ready will be well placed to reap the benefits of this new technology. They will be able to respond quickly to changes in demand.
5G can help achieve better visibility across supply chains instead of using manual controls to track and trace products.  With digital technology logistics companies supporting the food and drinks industry can label, track and record orders automatically, this can help with product freshness and support the 'just in time' approach preferred by food businesses.
We can see automation in salmon farming and whisky via private networks not only completing routine tasks and quality checks.  But providing valuable data to feed into an integrated system to manage high volumes of production,  predict and avoid bottlenecks and simplify processes to create efficiencies and cost savings.
There is an option for some operations to be handled with unmanned vehicles powered by automated remote control via cloud based systems. 5G can also support systems to streamline ordering processes.
This data driven innovation can help demonstrate food provenance, integrity and product security.  In this sector digital supply chains powered by 5G will strengthen resilience, efficiency and reduce both cost and risk and help build a sustainable economy.  Tracking food and drink from farm to plate, requires increased automation with data driven by 5G and business.  And that's food for thought.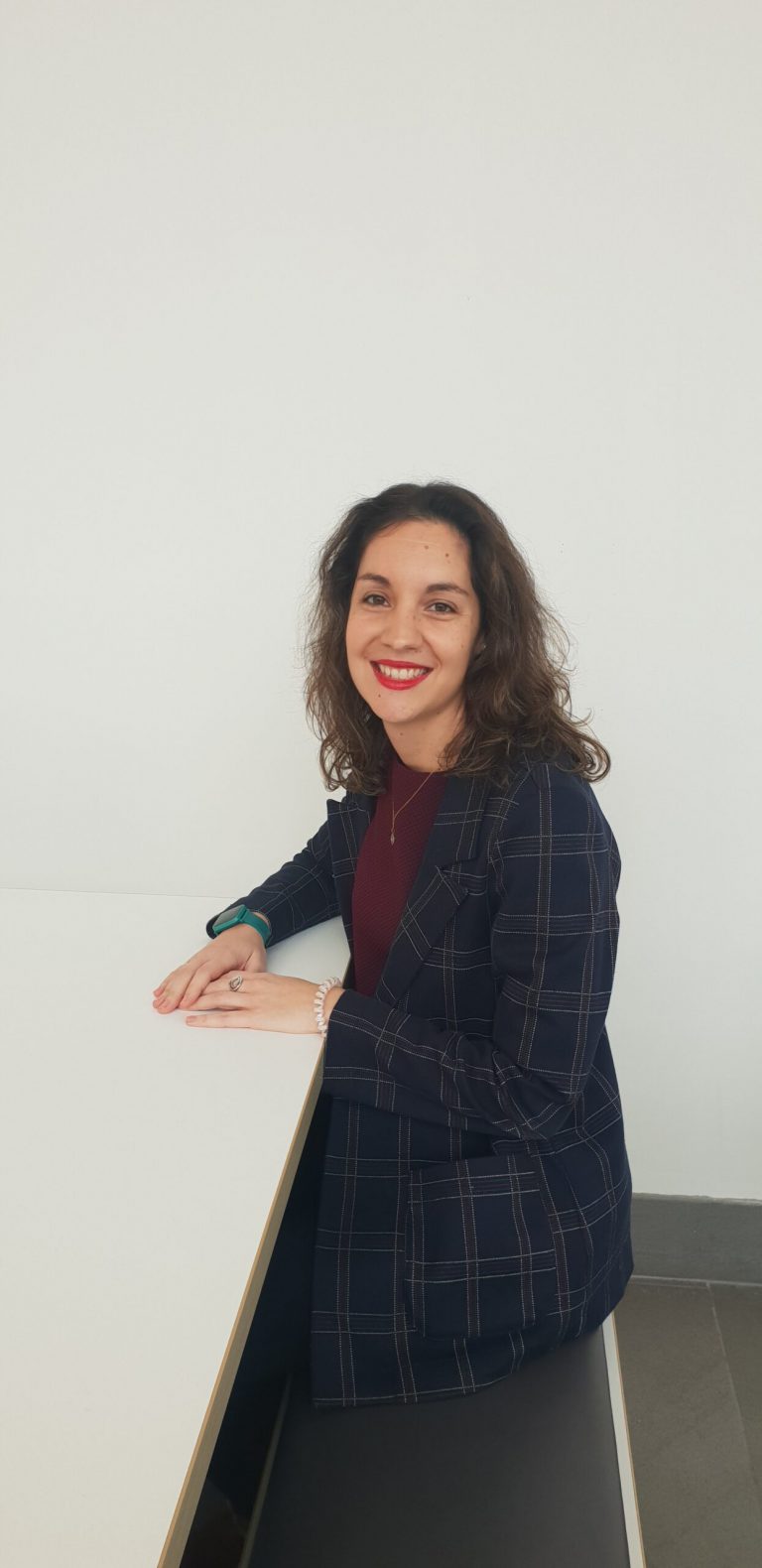 Why innovation and marketing are the perfect partners to make changes that matter
Published: 29th June 2022
By Esther Francisco Ballesteros, Marketing & Communications Manager, The Scotland 5G Centre.
First published by FutureScot.
With the rapid evolution of traditional marketing and the appearance of digital marketing, technology and innovation has become part of any marketer's life without the need of working for a digital technological company.
Technology and innovation companies are known to be fast moving and new ideas are what gives them their competitive edge. However, technology jobs are not all about being close to industry leaders and tech geniuses, there are opportunities for those looking for a more meaningful role where technology and innovation will help others.
And that's what attracted me to join The Scotland 5G Centre in 2021 – the national centre to accelerate the adoption of 5G in Scotland, the opportunity to work with technology leaders and breakthrough innovation that are having a significant role in changing Scotland's society while working with local authorities, communities and SMEs to understand what they need and how 5G can improve their lives, business and economies.
And here is where marketing and communications positions play a key role in organisations like The Scotland 5G Centre, where they need professional communicators and all elements of the marketing mix to do it effectively.
I see marketing and technology as the perfect partners as they both need each other to become effective. Communication is crucial at the start-up and spin-out stage of an innovative business. A time of endless rounds of funding applications, each one requiring clear messages and a simple 'elevator pitch' to attract attention and investment. For more established companies and public bodies, there is a greater need to build collaborations to share ideas to develop a business where marketing campaigns are essential for it.
With a background in fast-moving consumer goods (FMCG), business to consumer (B2C) and selling a definitive product, I enjoyed the challenge and the range of skills I needed to master for this role, but that was not the only career move. I moved from Spain to Scotland almost seven years ago, and ever since the rural areas and remote communities have drawn me further in. As an avid walker I could admire their beauty and majesty. I also recognised that the communities in these remote areas needed support to survive and thrive.
I recognised the crucial role that being able to work and be educated remotely would make. Joining The Scotland 5G Centre was a win-win for me. I didn't need to know the intricacies of how low latency works, but I understand how improvements in communications will support communities to live and work remotely.
This larger societal role that the technology sector has is really appealing. I find the high ratio of women in leadership roles at The Scotland 5G Centre encouraging. Our work opens the opportunity for technical skills in remote areas and we offer the gateway for all genders looking for a more "meaningful" role and I think they can definitely find this in the tech sector.
One of the key challenges is to be able to convey complex information in terms that everyone will understand. Often what my team and I have to do is turn the information we are given on its head, rather than talking about the details of the technology, we start with the solutions and benefits of what we do. My role is to create and frame the conversation depending on the audience.
Although marketing has evolved and the focus is on digital marketing and new ways of communicating, it's important to stress that marketing for technology doesn't mean you are dropping traditional methods. We may be in the business of digital technology but we use face-to-face events to raise awareness of our work.
We support events with marketing collateral and branding, reports and presentations. Again it is about understanding the diverse audience and using a combination of traditional formats of offline communications to dovetail with our online marketing campaigns.
It all comes down to what communications an organisation needs to meet its business objectives and be successful.
Although technology companies are not seen as a traditional route for marketeers, I would like to suggest that they should be. Marketing and communication is about creating and contributing to a brand. To do this you need to be interested and engaged and if you see past the tech you will recognise the benefits – and more importantly how marketing skills and talents can improve things for others.
I think you will agree that innovation and marketing are the perfect partners and when you utilise them both you can really make changes that matter.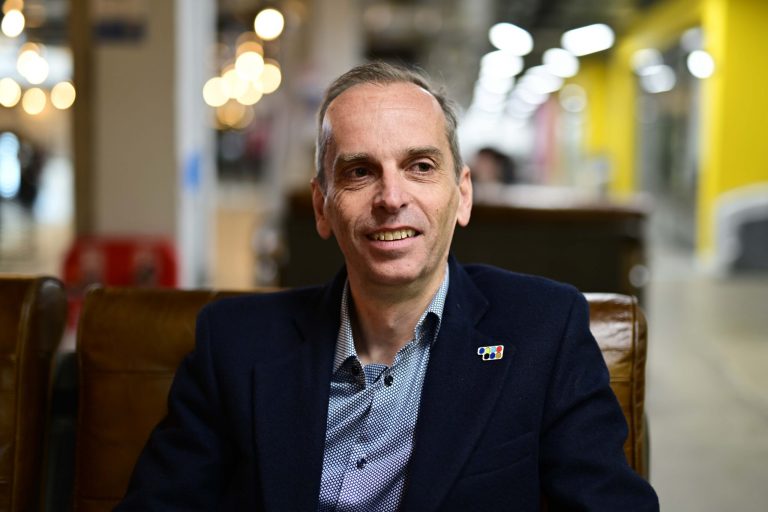 S5GC CEO Guest Appearance on Ericsson's The Voice of 5G Podcast
Published: 16th June 2022
5G coverage in city centres where capacity is in high demand seems to be prioritized by the service providers – but why is 5G also of importance to rural areas? Paul Coffey, CEO of The Scotland 5G Centre, guests on Ericsson's Voice of 5G podcast, discussing how S5GC brings universities, start-ups, businesses and providers together to work on solutions for great connectivity in the highlands – and why 5G is increasingly important also for less populated areas.
Listen directly to the podcast episode on Soundcloud here.
Choose where to listen from a range of platforms here.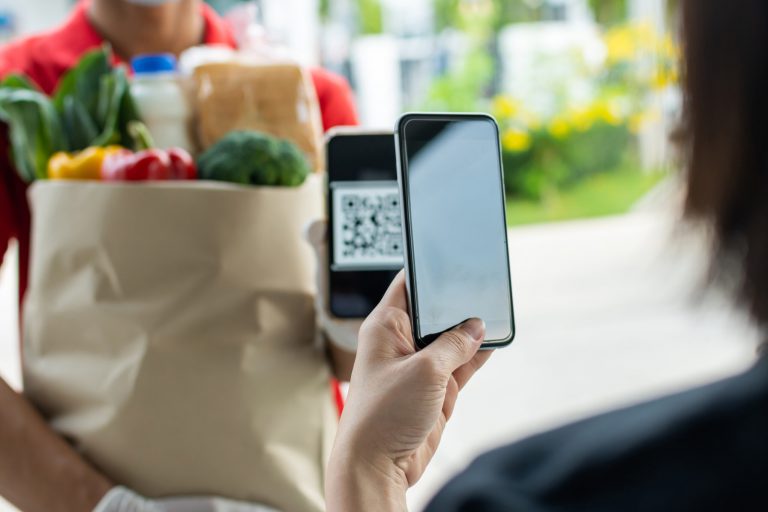 A modern 5G makeover will satisfy the appetite for change in our food supply chains
Published: 5th July 2022
First published in the Scotsman By Paul Coffey, CEO, The Scotland 5G Centre Scotland is particularly proud of its food and drinks industry – it has a larder full of...