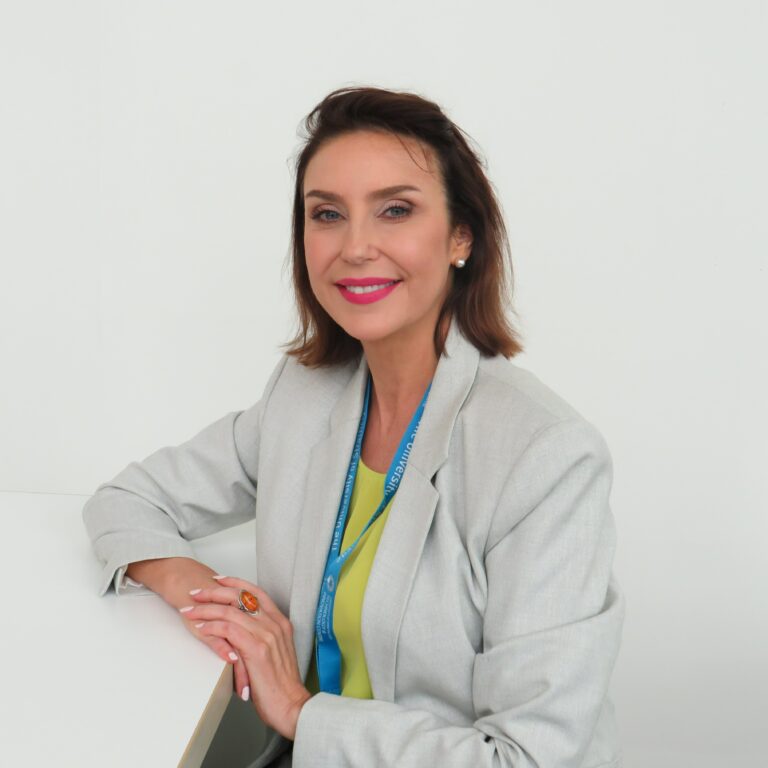 No longer just the art of the possible, it's time to recognise 5G opportunities.
Published: 7th March 2023
First published in The Scotsman
Business is about people, and business success relies on staying ahead of the competition.  New technology like 5G gives businesses the opportunity to seek new possibilities, however it requires the effort and collaboration of people, organisations and industries of people to make it happen.
Scotland is now a country where 5G enabled devices – be they sensors, smartphones or computers – exist side-by-side with us. This technology is no longer in the realms of science fiction and 5G is no longer the art of the possible, but an inevitable evolution.
Like all new ideas, early adopters and pioneers take the risks. However, in my business engagement role at The Scotland 5G Centre, I ensure the customer journey is easier for market acceleration. Businesses have access to free technical expert advice, support with producing feasibility studies to proof of concepts with access to a private 5G network to trial product and solution ideas. Uniquely, this bespoke service arms businesses with 5G and advanced connectivity knowledge that de-risks decision making to a competitive advantage.
Turning awareness into action takes time and communication. What I have found is that businesses are now keen to hear how 5G is reducing energy outputs and increasing sustainability to reach net zero targets, which is at the top of everyone's agenda.
Employers are also understanding that the changing shape of digital skills is creating new jobs.  In sectors such as, manufacturing or logistics, technologies, such as 5G, are becoming an ally, improving efficiencies, reducing costs and ensuring staff's tasks are even more productive.
Take the energy sector, Scotland is also uniquely placed with growth in offshore wind, solar and hydro power. 5G-enabled connectivity, can provide real time data accurate predictions of supply and demand, it can also analyse possible faults quickly which previously is highly variable and difficult to predict, reducing outage and downtime for customers.  Research shows, for wind power alone, this could reduce downtime by 32% and maintenance sessions by 25%, representing huge savings in costs but supporting the integration of renewable energy sources.
In the Transport sector, it is clear that existing use cases could provide a blueprint for Scottish Smart cities and the transport networks.
5G is enabling electric vehicles to received data on energy demand and charging points, supporting the development of more advanced transport systems such as autonomous vehicles. In Scotland, this year we have seen the launch of a self-driving bus on a route between Edinburgh and File over the Forth Road Bridge.
We are now seeing the next level of development called vehicle to everything (V2X) concept using 5G connectivity.  These vehicles adapt to traffic light systems to reduce stop and starts and maintain traffic flow, reducing fuel consumption and supporting the transition to low carbon transport systems and a decarbonised economy.
It is easy to see the many entry points for businesses in this new 5G landscape.  Digital technology has societal, cultural and economic benefits. It could make Scottish roads in cities safer and more efficient; it can also give cities a critical advantage when considered for future development and investments.
As I said at the outset, business is about people and the development of 5G in Scotland relies on the willingness of organisations to embrace 5G technologies and experiment, innovate and step out of their comfort zone.
I will be hosting a 5G workshop at Michelin Sustainable Innovation Parc, Dundee on March 9th at the Demonstrator Showcase event.
I will also be speaking at the Transforming your Business with 5G, Conference on 17th April at the Technology and Innovation Centre in Glasgow. https://scotland5gcentre.org/events
Kirsty Scott is a Business Engagement Manager at The Scotland 5G Centre, based at its S5GConnect Hub in Dundee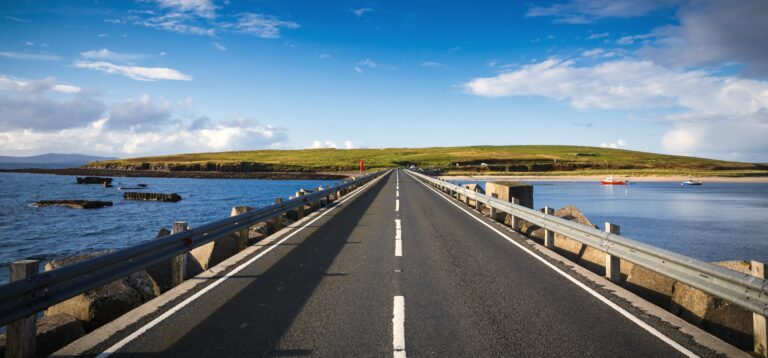 Real Opportunities for Businesses Across the 5G Spectrum
Published: 17th January 2023
First published in The Scotsman
On a recent car journey, I heard a news item about farmers choosing not to sow seeds as they can't guarantee workers will be available to harvest crops.  You reap what you sow and the consequences of this possible inaction in Scotland, when over 70% of its land area is under agricultural management, is a concern.
On the same day I visited one of The Scotland 5G Centre's five innovation hubs in Dundee for an open day to showcase the potential of 5G to local industry representatives, government agencies, SMEs and entrepreneurs. I learnt that the agricultural sector not only needed support to work the land, but also that technology could be a game-changer to automate vital stages, such as weeding, preparing the soil and harvesting.
Exchanging large amounts of data, real time in a secure manner isn't a unique challenge to agriculture. Many business opportunities are emerging, where private 5G networks can be deployed as a site-wide communications platform to enable new, innovative ways of working.  5G allows organisations to apply for their own slice of spectrum, meaning there's no interference issues from other users and it's more secure by design.  So, if Scotland wants a slice of this action, we're going to have to get good at deploying 5G networks.
Understanding its importance, The Scotland 5G Centre was created to help organisations adopt this technology and the recently launched 5G Connect Hubs are a key component of helping with this engagement at a regional level, delivering local economic impact. Moreover, the investment in the 5G test beds at each location make it risk-free for companies to trial their solutions prior to purchase.
Healthcare is a particularly exciting area, where private 5G can make a real difference. Not only will it present the opportunity for devices in a hospital to communicate away from a crowded Wifi network, it offers improved security for the transfer of patient data and becomes a platform on which to further innovate and drive operational efficiencies.
Elsewhere in Healthcare, the innovative Project CAELUS (Care & Equity – Healthcare Logistics UAS Scotland) is looking to trial the UK's first national distribution network to use drones to transport essential medicines, blood, organs and other medical supplies throughout Scotland. These remote operated aircraft require high bandwidth, real time communications for the take-off and landing phases and 5G is the only technology to meet these needs.
Advanced digital technology also supports the Scottish Government's ambition for the renewables sector outlined in its recently published 'Energy Strategy and Just Transition Plan.'  A site-wide 5G network in place for an offshore wind farm can support high quality camera images to transmit information about corrosion and potential defects prior to failure, improving up-time and energy generation. The same 5G network is able to gather operational metrics from each of the turbines. Augmented reality headsets can be worn by maintenance engineers conducting repairs with specialist support delivered remotely from on-shore based colleagues. This minimises the number of staff working in a hazardous environment and reduces the requirement for repeat visits when enhanced skills or knowledge are required.
It's easy to see that with the right wireless network in place, the potential for future innovation is huge.  I believe advanced digital technology such as 5G, with the support of our transformative hubs and the leadership of The Scotland 5G Centre, will enable key sectors to work smarter, be more competitive, and ultimately boost the economy. 5G is a platform on which further innovation will be born – starting with new healthy green shoots in our countryside.
Mark Hanson, Vice Chair, The Scotland 5G Centre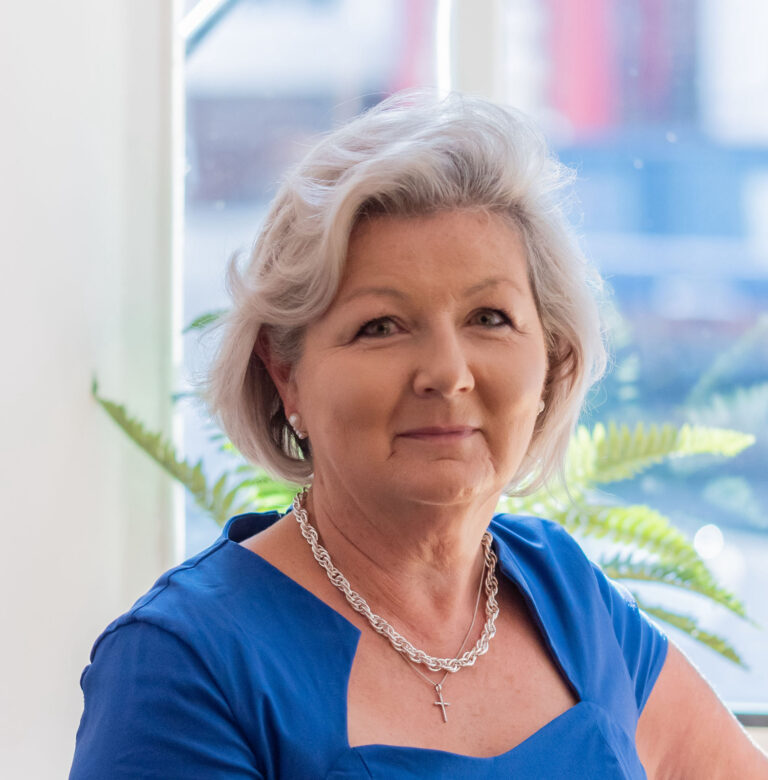 Scotland 5G Centre On The Global Digital Stage
Published: 26th October 2022
The eyes of the world watched as the combination of centuries of tradition and ceremony combined to celebrate the life of Queen Elizabeth and lay her to rest.
It's impressive that the world-first for live TV news using shared radio spectrum was made possible by an innovative private network, designed and deployed by experts from the software-defined radio (StrathSDR) team, one of The Scotland 5G Centre's funded projects, and part of the University of Strathclyde.
Scotland not only became the backdrop of the action, its innovators enabled the communication of high-definition pictures to communicate the historic final journey from Balmoral to Edinburgh Airport and onto London.  The 5G wireless solution, was deployed in quickly, avoided the safety hazard of cables running across the airport runway and guaranteed a high-quality service.  The collaboration between innovation centres, academia and business allowed the images to be captured and beamed across the globe using advanced connectivity.
The stakes for this 5G application were high and it is one of the case studies of pioneering innovation included in a masterclass session entitled 'Future Proofing Scotland Through 5G' at the Digital Scotland conference today (25th October) where I will take part.
The StrathSDR team responsible for the Queen's broadcast to millions around the world is one of the projects funded by The Scotland 5G Centre for £1.9 million.   The return on this investment is currently sitting at approximately £2.5 million.  The real value is the pivotal role the Scotland 5G Centre played in making this innovation happen.  As a national entity, we were able to support the ecosystem and ensure the collaboration between academia, industry and the licence operator Ofcom took place. The nine hours of live coverage with no reported interference is the perfect global advertisement for the importance and relevance of 5G wireless technology.   We are currently seeing further developments to support rural communities using local shared spectrum 5G network and low-cost broadcasting.    These all open up opportunities for business and communities in rural areas to become connected and not left behind.
We are also continuing to support innovation and research projects with one of our other founding partner, the University of Glasgow, to develop potential commercial and business applications around sensing and imaging.  5G enables the creation of a super-immersive learning experience using a remote-operated robotic arm.   One of the many use cases is learning conducted across the globe where some of the commercial opportunities lie in the field of small-sized nano-scale devices for the electronics industry.
We are constantly orchestrating a network of partners to explore how 5G and its advanced connectivity can deliver innovation across diverse industries and sectors. Our network of S5GConnect hubs allow us to bring together SMEs, entrepreneurs, enterprise and regional agencies across rural and urban centres across Scotland.
With seven innovation hubs planned to be open this year, we are bringing 5G testbeds to new cities and rural locations to help local businesses access the expertise needed for digital transformation.  The use of digital and data technologies will be available to overlay across key sectors such as:  health, logistics, agritech and manufacturing to name a few. This technology is key to evolve processes and encourage sustainable progress.
These hubs allow demonstrations of 5G capabilities and are staffed by experts to guide businesses on uses in their own business setting.  We are already seeing digital technology used to create smart factories with sensors connected to utilise remote tracking and automation technologies.   The health sector is looking at immersive technologies to support software development training for adult carers.
The collaboration across academia, experts, regional enterprise centres and business is vital to our success.  Our work aims to link experts and create connections and scale up opportunities that streamlines partnerships and encourages fast paced and sustainable progress.
Technology and know-how engineered and tested in Scotland has been given international recognition – here's to it remaining on the global stage.
Julie Snell, Chair, The Scotland 5G Centre.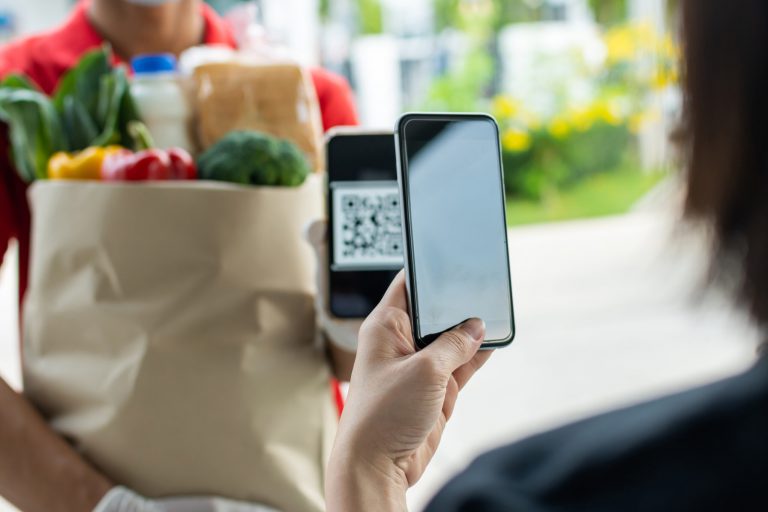 A modern 5G makeover will satisfy the appetite for change in our food supply chains
Published: 5th July 2022
First published in the Scotsman By Paul Coffey, CEO, The Scotland 5G Centre Scotland is particularly proud of its food and drinks industry – it has a larder full of...