Careers
The Scotland 5G Centre is the national centre for accelerating the deployment and adoption of 5G and realising its economic and societal potential for Scotland. We are uniquely positioned to be connected to industry, government, telecom providers and academia – allowing us to work collaboratively to support the delivery of advanced communications that are future-proofed to support Scotland's digital needs. At the Centre, we aim to attract and retain unique and diverse professionals and offer them the opportunity to be part of a dynamic organisation.
Benefits
1

Competitive salaries with increments awarded annually until the top guaranteed point is reached.

2

Holiday entitlement of 27 days (Grade 5 and below) or 31 days (Grade 6 and above) plus an additional entitlement to 11 public holidays.

3

Professional development support and a wide range of courses provided by our in-house training providers.

4

5

The on-campus nursery, run by Childcare Scotland, is available for children from 3 months to pre-school.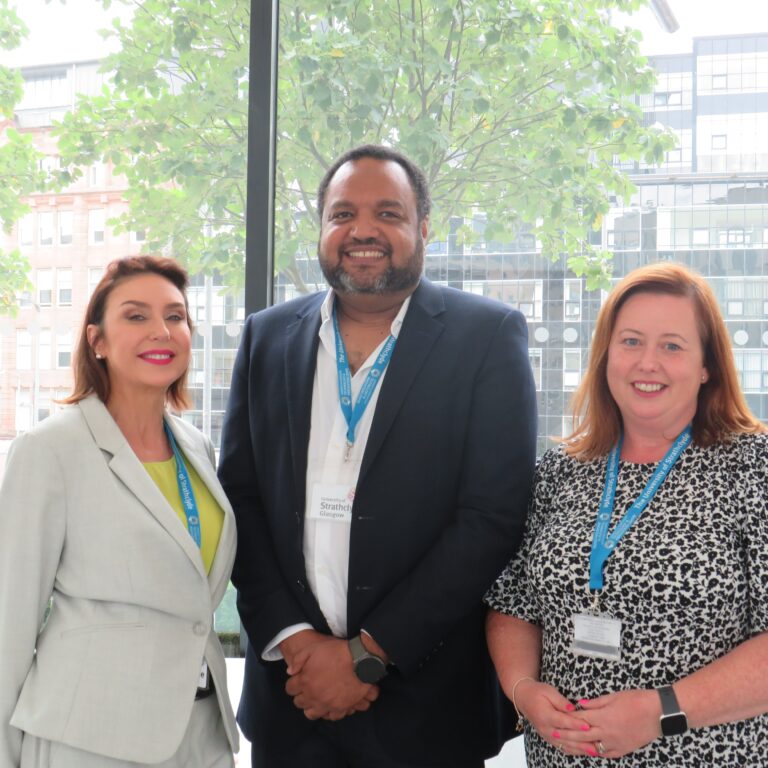 Our Team
We're a growing team at The Scotland 5G Centre, and our connections reach across the industry, public sector and research community. From our base in the Glasgow City Innovation District and our S5GConnect hubs, we work with people across Scotland and beyond. We also work closely with our Governing Board and Strategic Advisory Group.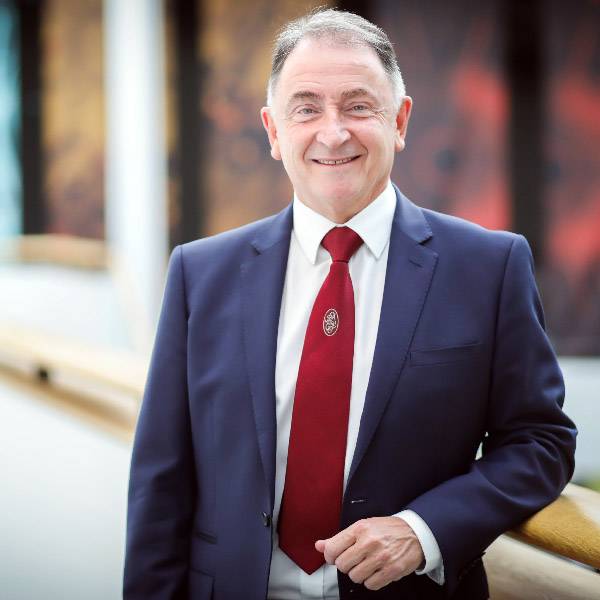 Professor Sir Jim McDonald
Principal, University of Strathclyde
"The Innovation District puts the right infrastructure in place to help people and organisations grow. The combination of talent, collaboration, and focus on success is unbeatable."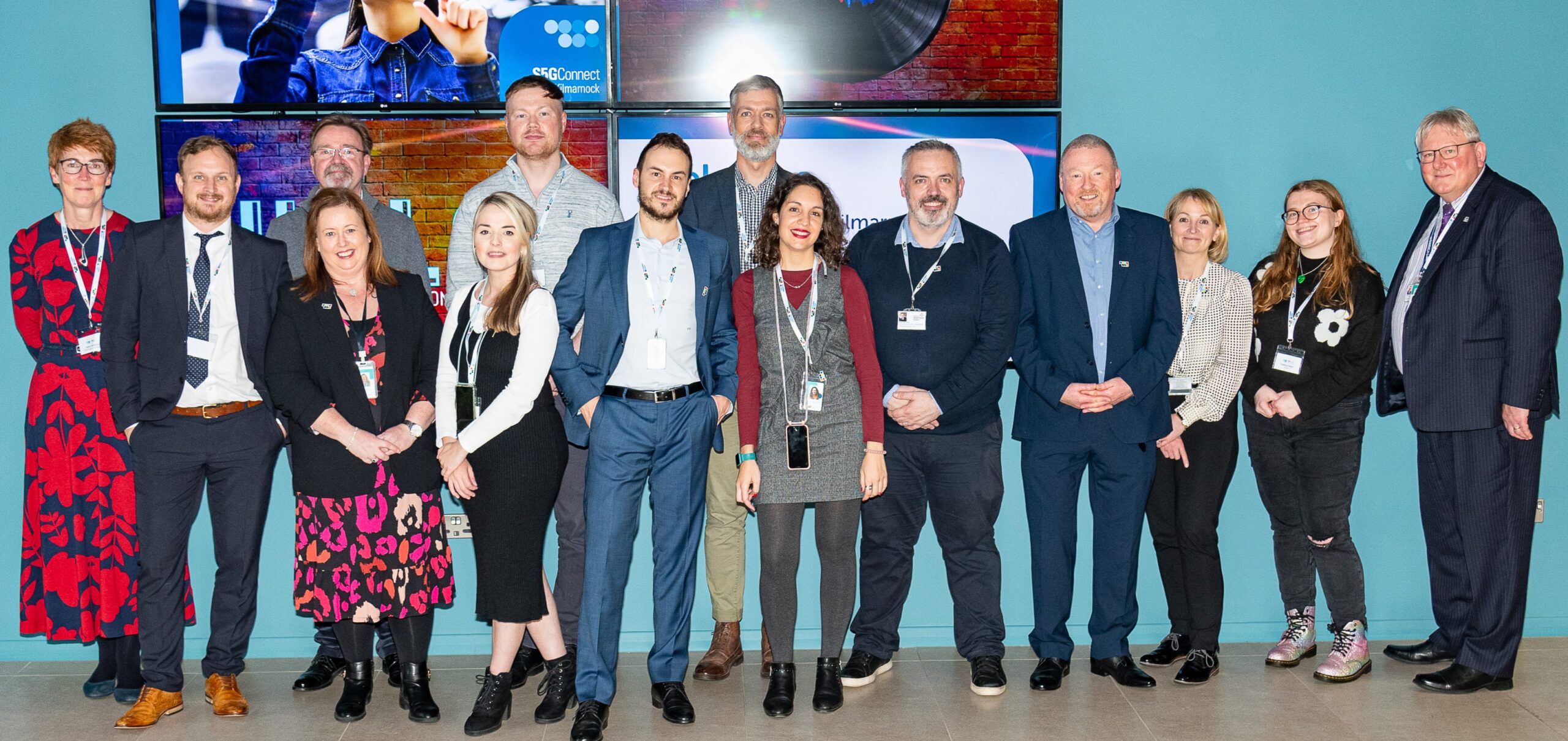 Expanding
S5GC celebrated reaching a total of 18 members of staff
(Aug 2022)
Announced
5 S5GConnect Hubs in Place with More to Come
(Jul 2022)
Attended
S5GC Attended Over 60 Events including during COP26
(Jul 2022)
Hosted
Hosted 4 Lunch and Learn Events
(June 2022)
Recruited
2 Non-Executive Directors Recruited
(June 2022)
Announced
Innovation Challenge Winners Announced
(June 2022)
Published
Published 130 Articles and Opinion Pieces
(May 2022)
Celebrate
Celebrated S5GC Funded Urban and Rural Projects Achievements
(Feb 2022)
Finalist
Finalist for Scottish Knowledge Exchange Award and winner of FRANC 2021
(Dec 2021)
Opening
Official Opening of S5GConnect Dumfries
(Nov 2021)
Celebrating
S5GC Team Celebrates it's 2 Year Anniversary
(Sep 2021)
Hosted
Hosted the S5GConnect Summer Events Programme
(June 2021)
Formed
Formed the Strategy Advisory Group
(Feb 2021)
The Scotland 5G Centre
Technology & Innovation Centre
Level 4, 99 George Street, Glasgow, G1 1RD

`